Irish-Japanese singer Cecelia Gault has released her new single, Hanasuto. We asked her the BIG questions . . .
We need your consent to load this YouTube contentWe use YouTube to manage extra content that can set cookies on your device and collect data about your activity. Please review their details and accept them to load the content.Manage Preferences
Growing up in New York to Japanese and Irish parents, 21-year-old Cecilia's diverse cultural traditions informed her musical tastes as well as her own artistic output.
Tell us three things about yourself?
I'm born and raised in lower Manhattan.
I'm really into fashion.
I'm pretty introverted.
How would you describe your music?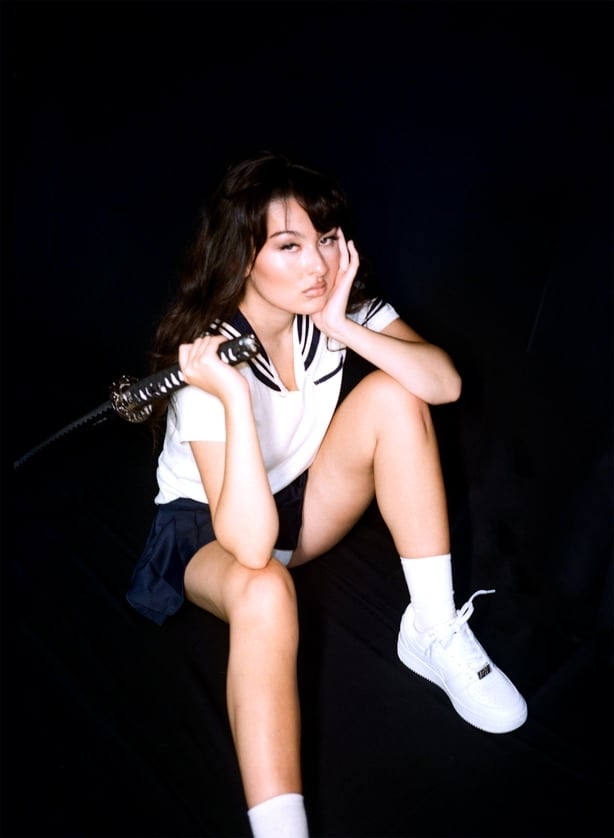 Flirty, sultry, pop with a punch!
Who are your musical inspirations?
One of my biggest inspirations throughout my life has been Madonna.
How did you occupy yourself during the coronavirus lockdown?
Lockdown was actually super productive! I hunkered down and really put in a lot of time into my craft.
What's your favourite song right now?
Hanasuto, of course!
Favourite lyric of all time?
My favourite lyric is, "Cecilia, you're breaking my heart, You're shaking my confidence daily, Oh, Cecilia, I'm down on my knees, I'm begging you please to come home, Come on home." - Cecilia by Simon & Garfunkel.
Because my name is in it and I want people to feel like this about me haha!
If you could only listen to one song for the rest of your life what would it be?
It changes every week, but this week I've been listening to Enjoy The Silence by Depeche Mode on repeat.
Where can people find your music/more information?
You can follow me on Spotify and on social media. I am most active on Instagram!! @ceciliagault