Irish Women in Harmony founder RuthAnne is aiming to land a Christmas number one with the supergroup.
They issued a call-out a few months ago for under 12-girls to be part of a 'tween choir' for the song Together at Christmas, and all the artists involved recorded their parts remotely and sent them to RuthAnne to assemble.
All profits from the song will go to the ISPCC, and Women in Harmony sang the song on Friday night's Late Late Show. Afterwards, RuthAnne spoke to Ryan Tubridy about her chart hopes and how the song came about.
"We have not had a Christmas act at number one for many a year and this is the year to do it," she said. "The year of Lockdown, when we came out and we highlighted the women, and the talent in this country.
"t's time we regained that Irish Christmas number one, and what better way than to add a new song to our Christmas classics? Hopefully!"
RuthAnne co-wrote the sung and explained how the idea first came to her, during a very hot summer in London.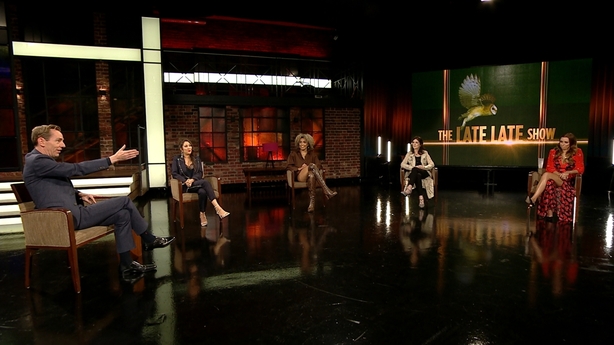 "It was a hot August. So, heatwave in London. Every fan, every window [open], and I woke up at 8am in the morning, and just 'ping' then I thought, my favourite time is Christmas, get me to the Christmas spirit.
"I woke up and I turned around to my fiancé, who wrote the song with me, and I said, 'Has anyone ever done a Christmas song where they use other famous Christmas lyrics to make a new Christmas song?'"
After that, the song quickly came together and the rest of the Irish Women in Harmony were on board once it became an option.
"We thought about doing a cover, and I had this one," RuthAnne recalled. "I thought I'd send it to the girls and here we are."
Together at Christmas is out now.