Multi-instrumental indie/folk duo Basciville, brothers Cillian and Lorcan Byrne, have released their latest single, Calvary. We asked them the BIG questions . . .
Taken from their debut album Hymns to The Air, which is set for release early 2021, the song was written and produced during lockdown along with a cinematic video, created and filmed by Basciville and shot in Co. Wexford.
Speaking about the song, the duo say, "Calvary is about the connections between physicality and memory.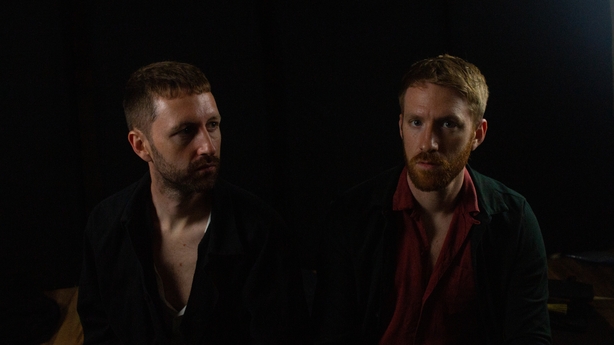 "How we allow ourselves to crave beyond accurate recall, blurring the lines around a physical connection and elevating it beyond what it was. In essence, nostalgic lust. It also looks at the emotional inconveniences we allow ourselves to suffer in the name of touch and want".
Tell us three things about yourself?
Big football fans, AC Milan to be specific, although we more so just follow the beautiful game.
We're brothers (Cillian and Lorcan) and we do so much together and have such similar tastes that if we're seen in public without the other the first question is invariably 'where is he?'.
Can sing all the words to We Didn't Start the Fire.
How would you describe your music?
Indie-folk music with a touch of 90s alt.
Who are your musical inspirations?
That would be a vast and varied list but to pick a few; Radiohead, Jeff Buckley, Pearl Jam, James Blake and Ólafur Arnalds.
How did you occupy yourself during the coronavirus lockdown?
We actually finished our debut album Hymns to The Air, which is due in early 2021, during lockdown so that took up most of the time. Lots of reading and re-watching The Sopranos.
What's your favourite song right now?
Ashes to Ashes by Faith No More.
Favourite lyric of all time?
Now that's a tough one to pick. Off the top of my head "And I need you more than want you, and I want you for all time" from Wichita Lineman. Something about it breaks my heart every time.
And the second verse from Sweet Baby James - "Now the first of December was covered with snow. So was the turnpike from Stockbridge to Boston. The Berkshires seemed dream-like on account of that frosting. With ten miles behind me and ten thousand more to go" Word painting at its finest, you just can't be anywhere but there.
If you could only listen to one song for the rest of your life what would it be?
Symphony of Sorrowful Songs by Henryk Gorecki.
Where can people find your music/more information?
You can find out more about Basciville over on our official Spotify and our official YouTube channel, that'll give you some insights into our lives. We're active on all the usual social haunts.