Taylor Swift has revealed that she associates Paul McCartney with "some of the most fun nights of my life."
Before they met last month for a joint Rolling Stone interview, Swift said she had listened to McCartney III, the ex-Beatle's forthcoming album, as she prepared for the conversation with the legendary musician, who had himself delved into Folklore, Swift's mega-selling recent album.
"I think it's important to note that if this year had gone the way that we thought it was going to go, you and I would have played Glastonbury this year, and instead, you and I both made albums in isolation, " Swift said.
The singer goes on to say that Glastonbury would have been "so much fun because the times that I've run into you, I correlate with being some of the most fun nights of my life."
She recalled being at a party with McCartney, when "everybody just started playing music."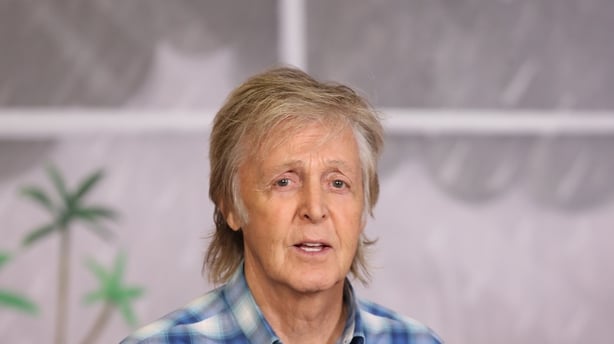 Swift said she was playing Dave Grohl's song Best of You on piano at one such gathering. "And he didn't recognise it until about halfway through. I just remember thinking, 'Are you (McCartney) the catalyst for the most fun times ever?' Is it your willingness to get up and play music that makes everyone feel like this is a thing that can happen tonight?"
She also noted that if nobody asks the musicians present to play, it won't happen and McCartney mentioned how Reese Witherspoon demanded music at such shindigs.
Swift welcomed such invitations. "We're not going to invite ourselves up onstage at whatever living room party it is," said the Folklore singer.
McCartney recalled Woody Harrelson playing Let It Be and thinking he could do it better. "So I said, "Come on, move over, Woody." So we're both playing it. It was really nice.…"
We need your consent to load this YouTube contentWe use YouTube to manage extra content that can set cookies on your device and collect data about your activity. Please review their details and accept them to load the content.Manage Preferences
Swift remarks in the new interview that McCartney III must have been quite a task, give its creator had to write, produce, and play every instrument on every track. "To me, that's like flexing a muscle and saying, "I can do all this on my own if I have to."
McCartney did not see it that way and played down the challenge. "I just picked up some of these instruments over the years. We had a piano at home that my dad played, so I picked around on that. I wrote the melody to When I'm 64 when I was, you know, a teenager."