Samantha Libreri recalls the early challenges of lockdown. "With school and childcare facilities closed and myself and my husband, both deemed essential workers, we had a childcare crisis on our hands."
"Is it Who-la-han or Ho-la-han"
"Definitely Who-la-han"
It seems laughable now, but just eight months ago journalists were still checking the pronunciation of the name of a man who is now one of Ireland's most recognisable individuals and who would go on to dominate most of the stories we were going to cover for the rest of the year.
On February 26th 2020 I was presenting Morning Ireland on RTÉ Radio 1 and preparing to talk to the Chief Medical Officer Dr. Tony Holohan about his recommendation that the Ireland V Italy rugby fixture be postponed due to rising concerns about Covid-19. It was three days before the first case of coronavirus was confirmed in Ireland and he was giving some of the first advice on how to deal with the virus.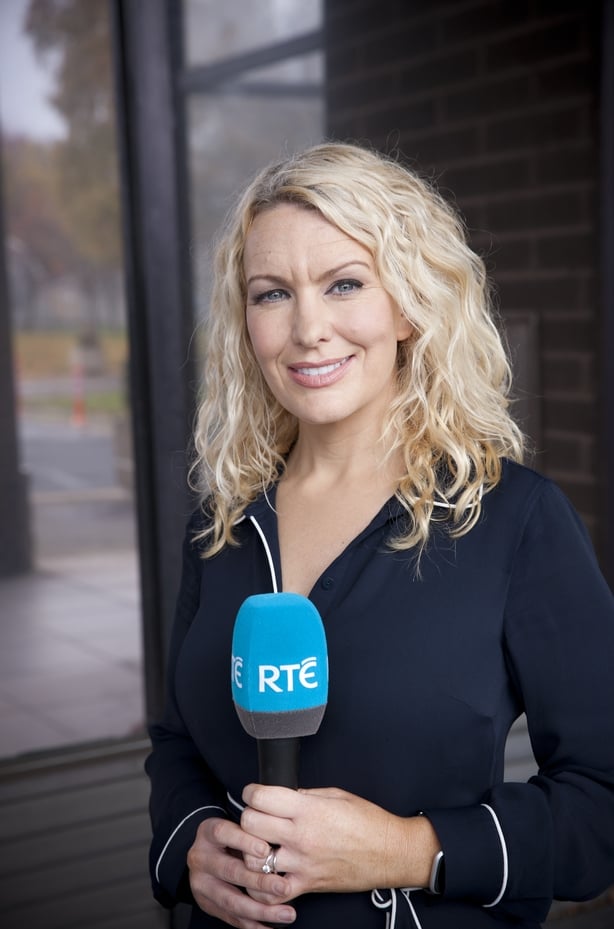 Among the questions I asked him was what self-isolation meant. From that interview onwards, the following weeks and months were to be spent answering these kinds of questions. TV reports explaining how contact tracing worked, how to cocoon, what restricting movements following foreign travel meant, advice on home schooling and changes to childcare all followed.
In almost seventeen years of reporting I have never witnessed the pace and volume of stories that began to emerge daily. People's desire for information and advice about how to live with Covid-19 was insatiable and the role and responsibility of journalists in distilling and disseminating that information had never been so important.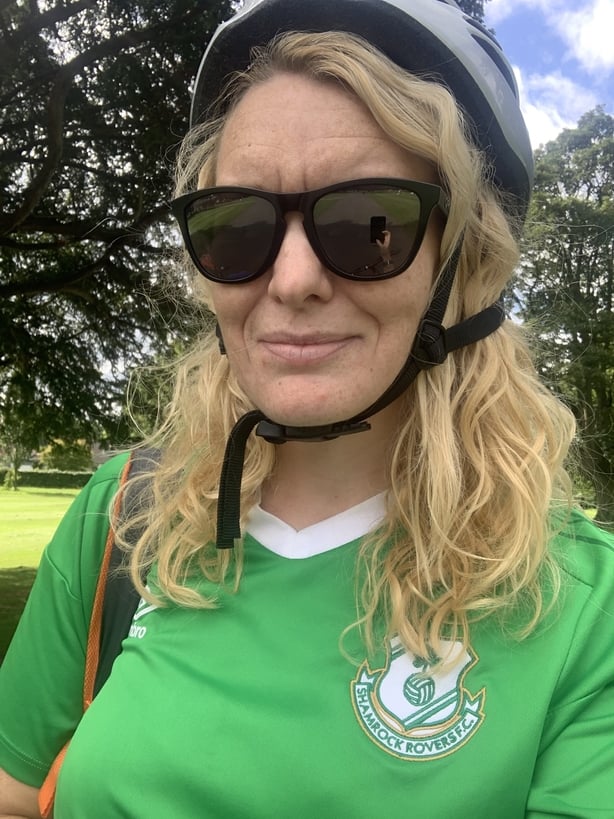 On March 12, as An Taoiseach Leo Varadkar announced the closure of schools and childcare facilities and the first wave of restrictions, I was in the middle of cleaning out my attic room. It proved to be fortuitous move, as this room was about to become a satellite office of the RTÉ Newsroom for the next nine months.
As a TV reporter, it's impossible to work exclusively from home, but on many occasions, I was able to set up my story from home, meet a cameraman to film my report and edit it remotely.
The first time I produced a report from my attic room with the help of my colleague in video editing, who was operating from her dining room, using only my iPhone and the tools on it such as email, FaceTime and WhatsApp, it was a novelty. Nine months on it's now the normal way that news reports make their way into the bulletins you're watching at home.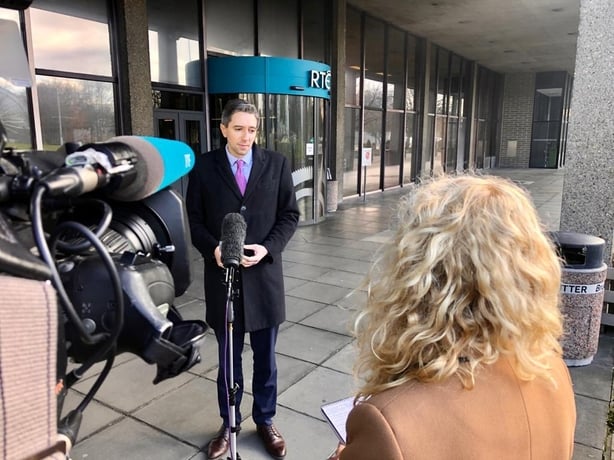 Like everyone, I found those first few days overwhelming and stressful. I have a six-year-old son and a three-year-old daughter. With school and childcare facilities closed and myself and my husband, who is an engineer in an ESB power plant, both deemed essential workers, we had a childcare crisis on our hands.
It was compounded by the fact that my parents, who help us with childcare, were caught up in the Spanish lockdown and now subject to a new fourteen-day quarantine rule on their return. On the first day, my mother-in-law came to the rescue. That same day, I was assigned to do a report on what children should and shouldn't do now that school was out.
I interviewed a respiratory consultant who declared there should be "no play dates, no playgrounds, no parties, no visits to grandparents…this is not school holidays". Her comments would go viral as people desperately sought advice and guidance. As we wrapped up the interview, I sent a text to my husband "We were going to need a new childcare plan."
From that moment we joined the legions of parents around the country who realised we were going it alone on the childcare front. Between the goodwill of my husband's employers and the flexibility afforded to me by shift work, we somehow managed to juggle for the next five months.
When I look back on March, April and May my memories from my time at home are dominated by the virtual Saint Patrick's Days parade we took part in, the FaceTime Birthday party we held for my Mam, the night time Zoom chats with friends, Lego challenges shared on the class WhatsApp, playing socially distant Guess Who with our neighbours over the wall, den-building, burnt gingerbread men, and lashings of banana bread.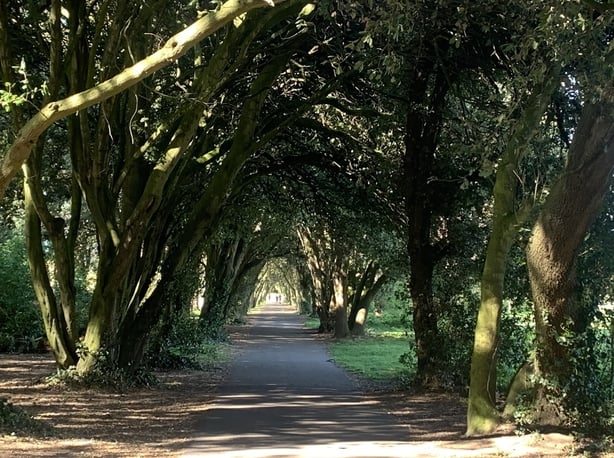 There are some aspects I'd rather forget. The relentless bad news, the rising numbers of deaths and cases. The heart-breaking stories on the radio of the curtailed visits to nursing homes and the limited opportunity people who had lost loved ones had to grieve. The fear and worry you could see on people's faces.
How in the initial stages, people avoided looking at each other as they passed on the street. How some would veer across the road or press themselves up against a wall when you were approaching with small children to get out of the path of what were then perceived to be vectors for the virus.
The despair I felt on seeing empty shelves when I'd get to the supermarket just before closing time and the frustration of not being able to go there earlier because children were banned from my local shop. And it felt trivial in comparison, but there was also dread of having to break it to my children that their holiday of a lifetime to Disneyland Paris was off.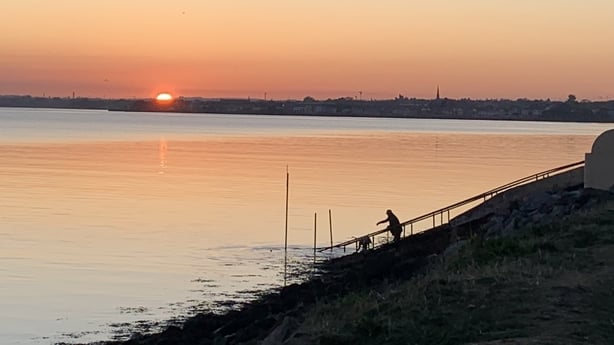 And then there was the relief and awe when, before I could pluck up the courage to tell them, they took the decision into their own hands by declaring one night over dinner they'd prefer not to go at that moment, "it'll be better when the Coronavirus is over".
I found home schooling one of the most challenging aspects of lockdown. On day one, I embraced my new role as teacher with gusto, copying some of the colourful and inspired home school schedules I'd seen shared on Instagram and Twitter and enthusiastically showing my new pupils how we would divide up the day into hour-long sessions devoted to English, Maths, Art and PE to bring a structure to our day.
By day three we were still in our pyjamas watching cartoons by lunchtime and my intended five hours of home schooling a day became in reality forty-five minutes, an hour if I was lucky. Like many others, I despaired about my failings as a parent but took comfort in the fact that my children were safe and happy.
RTÉ's Home School Hub became a lifeline in our house, giving me an hour to switch off, while Muinteoirí Ray, John and Cliona shared their creative ways of encouraging learning and gave us projects to occupy some of the longer days of lockdown.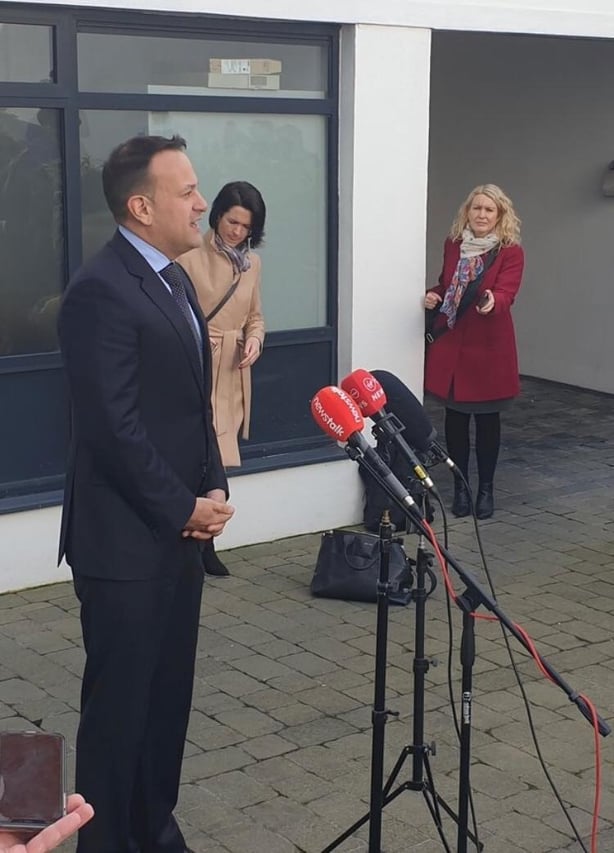 On the work front, my enduring memories are driving on the M50 on the day after the national lockdown and seeing no other car for miles, interviews through windows, the awkwardness of trying to keep my distance from camera operators and editors I work so closely with or learning how to interact with and make comfortable an interviewee who is standing two metres away.
The volume and pace of the news and information that emerged almost daily. How stories that would usually dominate the news agenda for days became a footnote on a day flooded with new Covid developments.
But there's a multitude of happy memories too. Our cancelled Easter holiday gave me two weeks off work to spend within two kilometres of my home in Clontarf. I became more grateful than ever before for all that I have on my doorstep. We took daily walks to what we call our 'Secret Beach'.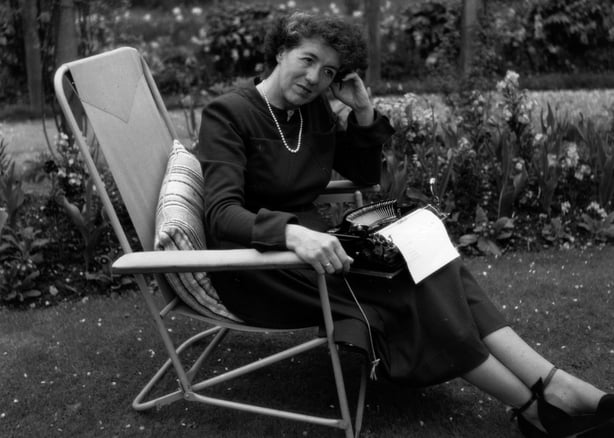 Skimming stones in the water, bird-watching and litter picking became our new hobbies. Inspired by Enid Blyton's The Famous Five, which I started reading to my son during lockdown, we'd go on adventures to nearby St. Anne's Park in search of mysteries to solve. We couldn't believe our luck when one day we discovered painted rocks with messages hidden around the park and went online to discover clues which led us to find even more.
"I've been a staff reporter since 2005 but have been reporting for about seventeen years in total. I've never seen anything like this story before and I'm not sure I'll ever see anything like it again."
My son learned to ride his bike without stabilisers. Instead of going to Disney, we signed up for Disney+. We did PE with Joe Wicks and Cosmic Yoga on YouTube. The sun appeared, along with a stretch in the evenings. We climbed trees, made daisy chains, produced copious amounts of arts and crafts, had lots of picnics and family cycles.
Life was slower, things felt simpler and the birdsong was always louder. The sun got stronger, the home schooling got a bit easier, the bond between siblings grew, as did everyone's hair. The change from 2km to 5km allowed us to go far enough to buy ice cream with sprinkles.
In the middle of May we could finally meet friends outdoors again. And eleven long weeks later we were finally reunited with my parents, the children casually picking up where they'd left off, as though no time had passed at all.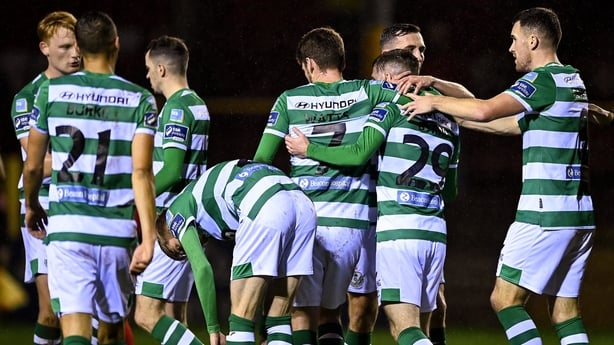 The summer brought back childcare and summer camps, swimming pools and playgrounds. The ability to see and sing Happy Birthday to my cocooning grandmother for her 87th birthday, albeit on her balcony. Football returned and although I couldn't be there to witness it, my beloved Shamrock Rovers won the league and played footballing giants AC Milan.
We followed the rest of the capital to Kerry for a staycation. There were a few meals in restaurants and catch-ups with friends. Each of these things were cherished at the time and now even more so as we are back living under Level 5 restrictions.
Work since the summer has been dominated by reports on what has become known as the 'new normal'. This week I've been looking ahead at what Christmas 2020 might be like. The answer is that just six weeks out nobody really knows.
2020 will always be the year we will think about the things we lost. But I hope we also don't forget the things we learned. This month marks the 20th year since I started working in RTÉ. I was a runner when I joined the newsroom for about three years and then freelanced for two years.
I've been a staff reporter since 2005 but have been reporting for about seventeen years in total. I've never seen anything like this story before and I'm not sure I'll ever see anything like it again. Over the last few months I, like everyone else, have learned a lot about myself, my life, the world around me and the resilience of people.
I am grateful for what 2020 has taught me. And I am now in no doubt about how to pronounce the name Dr. Tony Holohan.