The Crown star Josh O'Connor has said he "felt awful" after filming certain scenes between his character Prince Charles and Emma Corrin's Princess Diana. 
The fourth season of the Netflix drama is released on Sunday and will look at the relationship between the former royal couple. 
O'Connor says it took him a while to "work out what really triggered" Charles leading up to scenes emotional scenes between the couple.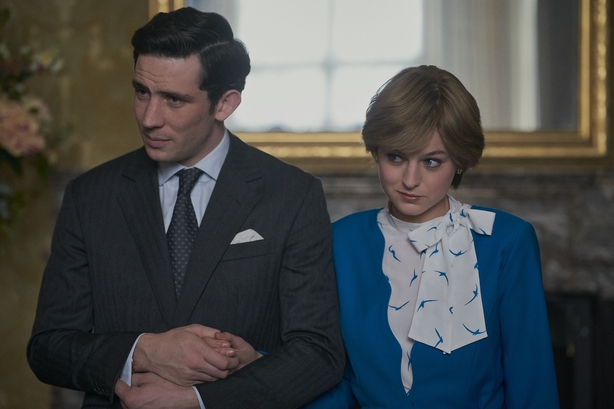 "He wants to marry Camilla (Parker Bowles, Prince Charles' current wife), but he's shut down,"  O'Connor told the MailOnline."He goes to the Queen to say, in essence, 'This marriage isn't working. Diana's not happy, I'm not happy. Camilla's not happy.' And he's shut down, shut down, shut down." 
He said he "felt awful" after filming a scene with his co-star in which he had to shout in her face. 
"I tend to keep myself to myself, especially on days where it's that kind of emotional scene. Emma and I get on very well," he explained. 
"But on the day, they go, 'Action!' — and I scream in her face. All I want to do is give her a hug and say, 'I'm so sorry'." 
O'Connor said he "definitely referenced" Al Pacino's performance as Michael Corleone in The Godfather for those scenes.