Is it too early to say the C word? No? After the year we've had, I for one welcome Christmas as early as possible! This week I talk to the stars of Netflix's The Crown and Meghan Trainor about bringing her family together on her festive album.
Season 4 of The Crown picks up in the late 1970s. Olivia Coleman's Queen Elizabeth (In her final series before Imelda Staunton takes the reigns) and her family find themselves preoccupied with safeguarding the line of succession by securing an appropriate bride for Prince Charles (Josh O'Connor). Step in Lady Diana (Emma Corrin).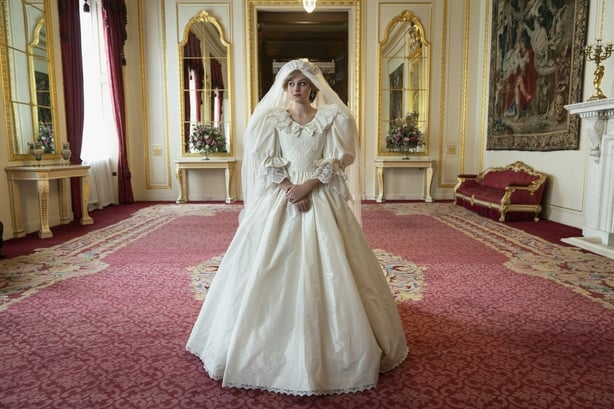 But while Charles' romance with Diana provides a dose of fairytale to unite the British people, behind closed doors, the institution becomes increasingly more separated.
Speaking with Emma Corrin about stepping into the role of Diana she said she couldn't help but feel nervous.
"Massively, I was an absolute nervous wreck. But then I channelled that and starting to do research. I got so bogged down in biographies and documentaries and a lot of it was quite useless factual information like she used to go to this place for lunch.
"What really helped was getting the script and realising I'm playing The Crown's version of this character"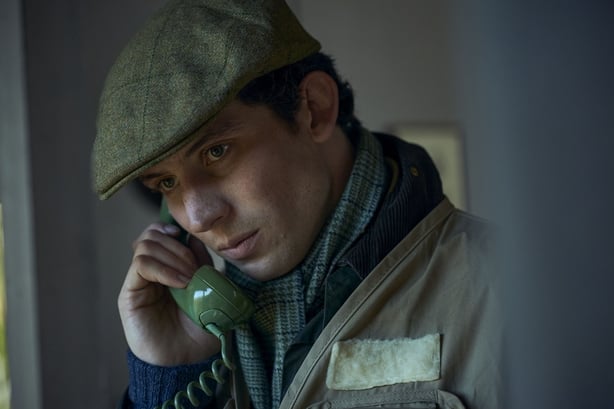 In a much different sense, Josh O'Connor who plays Charles felt a lot more comfortable this time around with a season already under his belt.
"There is a weird separation and distance from the real person. I don't feel like I've played Prince Charles.
"There are themes like he is still waiting to be King and if that is his purpose in life. It must be quite strange, and a pressure, to still be feeling like that now."
Speaking about handing over their characters to a new cast, the pair were both sad but in good humour about the fact.
Corrin said: "It's like seeing your ex move on. You're like, that's sad. Unfollow then stalking the new girlfriend."
The Crown hits Netflix on November 15.
Christmas will be here sooner than we think and in full preparation, Meghan Trainor has released her brand new album A Very Trainor Christmas and it does exactly what it says on the tin, recruiting her family and friends for some Christmas classics and originals.
Seth MacFarlane joins Trainor for a soulful and sweet rendition of White Christmas, while Meghan's cousins, Jayden, Jenna, and Marcus Toney take flight with Rudolph The Red-Nosed Reindeer.
Marking the most loving moment of all, dad Gary guests on a joyous Have Yourself A Merry Little Christmas.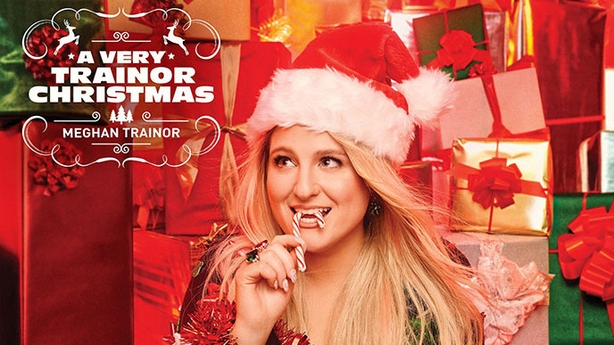 Speaking about working with her Dad on the album she said: "It was kind of like a sign when we got trapped at home together, it was a great time to spend more time together.
"My Dad is on the older side and I was pregnant so we were all very careful. They have been so good to me in my life so this felt so right."
Meghan announced her pregnancy last month to the delight of her fans, taking the time off this year to start a family was something she feels very fortunate to have had the opportunity to do in a year without gruelling tour schedules.
"I took my chance. This is a sign. We're going to be home. It was actually really nice not to jump on a plane and do shows. As sad and dark as this year was, we had three months to get lucky. I was like this is our time.
"We were going to do it after the next tour but just stopped and said, now it's our time. Now its baby time!"
If you're looking to get your festive feels started early, there's no better place to start than this album.
Tune in this weekend to hear the full interviews with Meghan Trainor, Josh O'Connor and Emma Corrin.
Saturday and Sunday from 3pm on 2fm