To borrow a catchphrase from the completely bonkers guilty pleasure that is Halloween III: Season of the Witch, it's almost time! Oddly enough, we'll be staying in on October 31, so here are our suggestions for the night. Whether you want scares, laughs or singalongs, there's something here for you.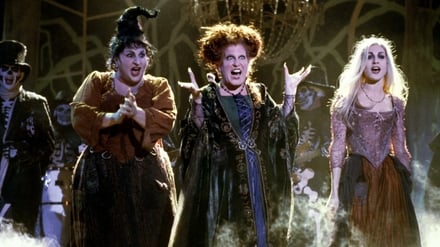 Hocus Pocus
Halloween just wouldn't be the same without an annual viewing of this cult classic. Originally planned as a straight-to-TV project titled Disney's Haunted House, the horror-comedy centres on three witches who are resurrected in Salem, Massachusetts on Halloween night. Their mission: to steal as many kids as possible. A spooktacular movie for all the family, that won't have you looking underneath your bed in fear of the Boogeyman.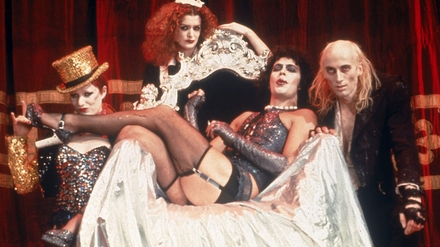 The Rocky Horror Picture Show
Feather boas, fishnets and toast at the ready, The Rocky Horror Picture Show is the movie to watch if you are having a bit of a Halloween soirée. It's a comedy-musical-horror that's more than a little bit saucy, so this one is definitely for adults. While you won't be shaking in your boots with terror at this cult classic, you will be shakin' your thang as you boogie along to The Time Warp. The spookily camp tale follows newly engaged couple Janet (Susan Sarandon) and Brad (Barry Bostwick) whose car breaks down in an isolated area. Looking for help, they find themselves at the bizarre residence of Dr Frank-N-Furter (Tim Curry), where they discover a group of strange and outlandish people who are holding the Annual Transylvanian Convention. The attendees also include servant Riff Raff (Richard O'Brien), his sister Magenta (Patricia Quinn), and a groupie named Columbia (Nell Campbell).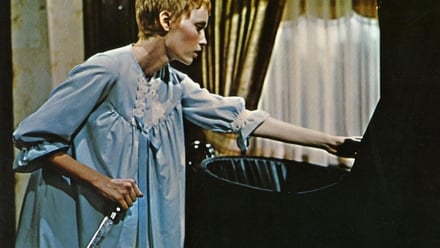 Rosemary's Baby
Roman Polanski directs this super psychological chiller that's based on the best-selling novel by Ira Levin. It stars a young Mia Farrow as a woman who finds herself mysteriously pregnant, and fears that her husband may have made a pact with their eccentric neighbours. Ruth Gordon won an Oscar for her performance as Minnie Castevet, and the interior scenes were filmed in the Dakota Apartments, where former Beatle John Lennon was murdered by Mark Chapman in 1980.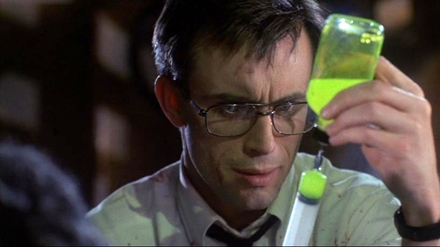 Re-Animator
Medical student Herbert West (Jeffrey Combs) may be as popular as an Irish Water executive, but he's also a genius who can bring the dead back to life. Trouble is, they're not too happy when they return. Guts and gags combine in one of the coolest films of the 1980s. How Combs didn't become a big Hollywood name after this iconic performance is a mystery that pains many to this day.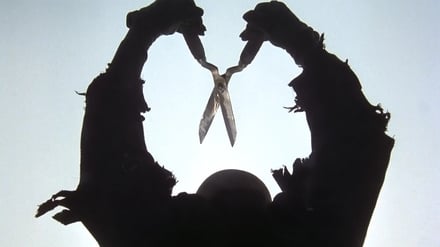 The Burning
This brutally effective slasher movie is one for hardcore constitutions. A summer camp caretaker is hideously disfigured in a kids' prank and sets out for some shears-swinging payback. Features a pre-Oscars Holly Hunter; Jason Alexander aka George from Seinfeld with luscious locks; and arguably the greatest piece of dialogue in horror history: "The canoes are gone! What do you mean they're gone?! They're gone! They're not here!"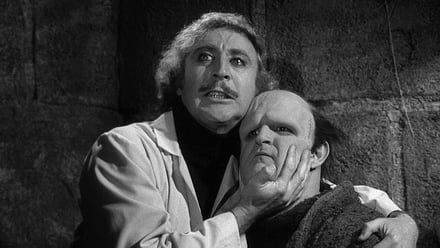 Young Frankenstein
Although overshadowed by the truly magnificent Blazing Saddles and The Producers, this is still top-notch movie-making from the legendary Mel Brooks, and it's one of the funniest and spot-on spoofs you'll ever see. Gene Wilder (who wrote the script), Marty Feldman and Cloris Leachman are all superb, while Peter Boyle is physically perfect as the monster, in a film more inspired by the 1930s movies than Mary Shelley's original novel.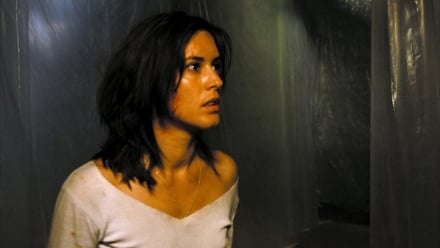 Them (Ils)
It's home invasion and hoodie terror in a movie that's guaranteed to make most people check the backdoor. Twice. An impossibly good-looking French couple in a forest mansion receive some late night visitors and quickly realise they're fighting for their lives. At 77 minutes, it's a really short movie, but directors David Moreau and Xavier Palud make sure that every second counts.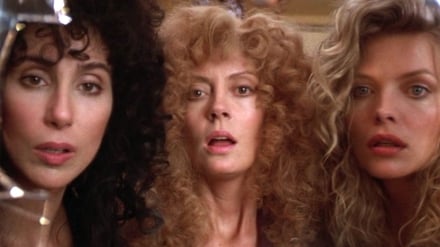 The Witches of Eastwick
If you're looking for a spot of comedy with a dark edge this Halloween you can't go far wrong with The Witches of Eastwick. Three female friends, Alex (Cher), Sukie (Michelle Pfeiffer) and Jane (Susan Sarandon), who also happen to be witches, get together to drink martinis and bemoan the lack of eligible men in their town. Lo and behold, a mysterious stranger named Darrell Van Horne (Jack Nicholson) rocks up the next day. He seduces each of the women, who for some reason don't mind sharing him, and encourages them to play with their powers, creating scandal in their town.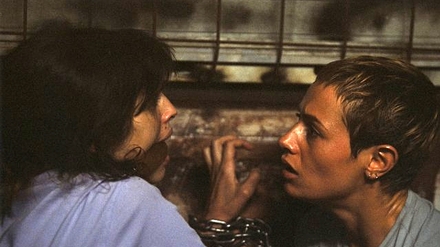 Switchblade Romance
Get past the awful English title, because with his second feature Alexandre Aja managed to impress even those whose hobby horse was that horrors just weren't that scary anymore. A student tries to rescue her pal from a killer on the rampage, and the desire to shout at the screen or vault behind the couch for a bit of a breather is constant throughout. There's genuine suspense and some brilliantly worked set-pieces here. The ending, however, is complete marmite.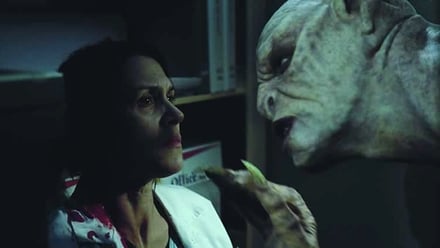 Frostbite
Fans of 30 Days of Night or Let the Right One In should make a date with this slick and sassy Swedish vampire movie that delivers fun and fangs in equal measure. A doctor and her daughter plan for a fresh start in a new town - it's just a pity they picked one with a bloodsucker secret and pill-hungry teenagers who'll take anything for a buzz. Among the highlights are talking dogs, oddballs galore and the meet-the-parents meal from hell.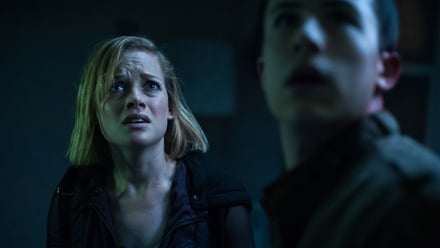 Don't Breathe
Air we go! If it's the nasty, stuff-of-nightmares you want, then Don't Breathe will give you your money's worth. And then some. Against the wasteland backdrop of Detroit, three teenage thieves (played by Jane Levy, Dylan Minnette and Daniel Zovatto) decide to rob a blind Iraq War veteran (Stephen Lang), who they reckon is sitting on a fortune. That's the set-up, but to reveal any more plot-wise would spoil your immersion in a movie that nods to the masters while still managing to deliver real terror from the tropes and has a few tricks up its sleeve. There is a gripe about the end, but it's the only letdown in this otherwise brilliant addition to the genre. It's always good to check that you have a few spare bulbs at home...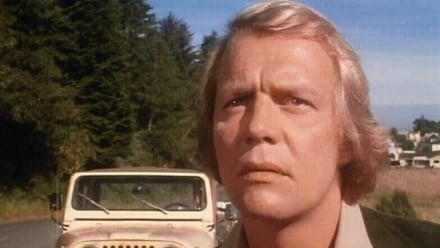 Salem's Lot
Face The Master. Forty one years on from its premiere on US television, this adaptation of the Stephen King bestseller still brings the chills - great characters, atmosphere and suspense. In his best performance, David Soul plays the author who returns to write about his hometown, just as a mysterious stranger (the inimitable James Mason) takes up residence in the scariest house in the neighbourhood. He has company up on the hill too... Clocking in at three hours but flying by, this is a lights-out, curtains-closed delight. Gore gets the elbow here in favour of old-school dread, with iconic scenes printing themselves on the minds of so many back in the day - take a look on YouTube at all the comments from people who watched it as kids in the 70s and 80s. "Do you believe a thing can be inherently evil?" asks Soul. Salem's Lot makes an airtight case. Or should that be casket?