Matthew McConaughey told Late Late Show host Ryan Tubridy about working with Irish actress Brenda Fricker, describing her as "intense".
The Hollywood star was interviewed on this week's show as part of his promotion of his memoir, Greenlights, which promises to provide fans with a detailed account of his often colourful life.
McConaughey and Fricker crossed paths when they worked together on A Time to Kill, a 1996 American courtroom crime drama based on John Grisham's 1989 novel of the same name.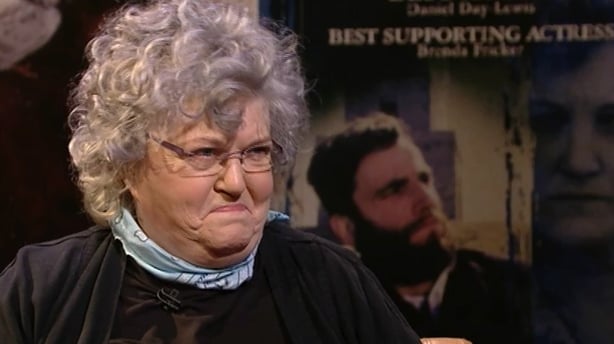 When Ryan Tubridy mentioned her name, McConaughey smiled and pointed two fingers at his eyes and then towards Ryan while recalling his experience on the set of the film directed by Joel Schumacher.
"Oh, Brenda Fricker! Yes!" He exclaimed, laughing at the memory. "We did get on very well. I remember: Miss Fricker locks eyes on you - you're in. You ain't going anywhere, and you don't need to be roped or chained to the floor.
"If she locks in with you - you're there," he repeated. "She's intense, man. But God, a great humour too."
McConaughey also talked about the story behind his legendary catchphrase:
We need your consent to load this YouTube contentWe use YouTube to manage extra content that can set cookies on your device and collect data about your activity. Please review their details and accept them to load the content.Manage Preferences
Watch the interview in full on the RTÉ Player.