Tom Hanks and rising child actor Helena Zengel star in News of the World, a new western written and directed by Paul Greengrass, which is released in January.  
The movie sees Hanks and Greengrass reunite for the first time since their 2013 Best Picture nominee Captain Phillips. 
We need your consent to load this YouTube contentWe use YouTube to manage extra content that can set cookies on your device and collect data about your activity. Please review their details and accept them to load the content.Manage Preferences
Based on the novel by Paulette Jiles and set five years after the end of the Civil War, Hanks plays Captain Jefferson Kyle Kidd, a veteran of three wars who moves from town to town as a non-fiction storyteller, sharing the news of presidents and queens, glorious feuds, devastating catastrophes, and gripping adventures from the far reaches of the globe.
In the plains of Texas, he crosses paths with Johanna (Zengel), a 10-year-old taken in by the Kiowa people six years earlier and raised as one of their own. Johanna, hostile to a world she's never experienced, is being returned to her biological aunt and uncle against her will. 
Kidd agrees to deliver the child where the law says she belongs. As they travel hundreds of miles into the unforgiving wilderness, the two will face tremendous challenges of both human and natural forces as they search for a place that either can call home.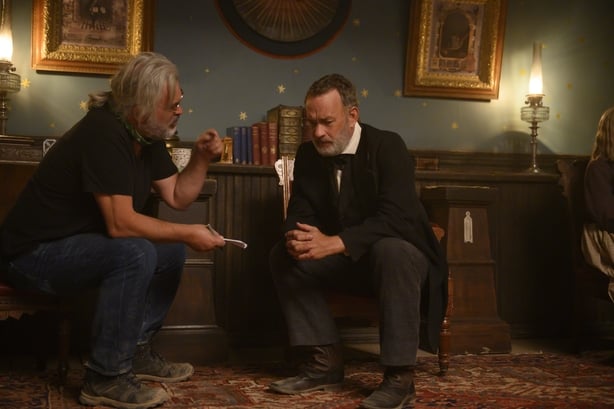 Speaking about Captain Jefferson Kyle Kidd, Hanks said, "I love listening to a great story as much as I like telling one, and that's why I was so excited about playing Captain Jefferson Kyle Kidd. 
"He is a storyteller, he is driven, emotional, he is noble, and he is moved by the pursuit of the truth.  Kidd wanted to communicate an authentic worldview to his audiences because he knew that, along with education and entertainment, the powers of enlightenment could be exchanged in the news readings that he gave."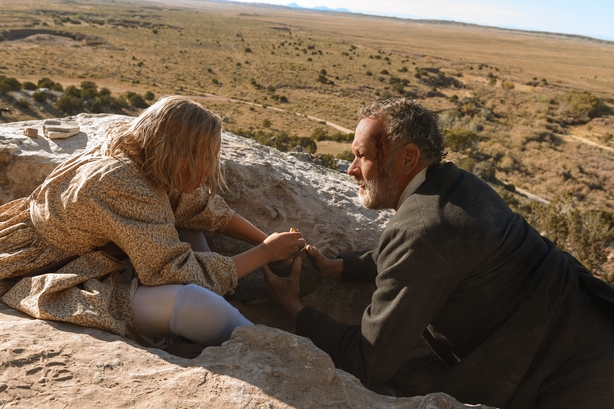 Hanks also spoke about his 12-year-old Helena Zengel, saying, "I cannot stress enough the incredible power of young Helena Zengel. I believe actors are born.
"You can't learn how to be an actor, you just are. Her silences, her eyes, her instincts - she may have no sense of what the rules of acting are, yet she already knows them implicitly."