RTÉ Entertainment's John Byrne talks to renowned Danish movie director Suzanne Bier, who is following up her Emmy-winning TV debut on The Night Manager with The Undoing, a psychological drama starring Nicole Kidman and Hugh Grant.
This could well prove to be the television event of the new lockdown.
The Undoing is a new, six-part drama written by Big Little Lies' David E Kelley, directed by The Night Manager's Suzanne Bier, and starring Hollywood A-listers Nicole Kidman and Hugh Grant as a successful pair of New York professionals.
That imposing line-up isn't all, as the supporting cast includes the likes of Donald Sutherland and Lily Rabe, so this is serious, prestige television. And it arrives on Sky Atlantic and Sky's streaming channel NOW TV on Bank Holiday Monday, October 26. Perfect timing.
We need your consent to load this YouTube contentWe use YouTube to manage extra content that can set cookies on your device and collect data about your activity. Please review their details and accept them to load the content.Manage Preferences
The story follows posh Manhattan couple Grace and Jonathan Fraser (Kidman and Grant), who seem to be living the American Dream - until a shocking, violent death leads to a series of unthinkable revelations.
At first glance, the Frasers seem to be perfect, loving and well-to-do: Grace is a successful therapist with her own practice, Jonathan is an acclaimed paediatric oncologist, and their 12- year-old son Henry (Noah Jupe, from The Night Manager) attends an elite private school on Manhattan's Upper East Side.
But overnight a chasm opens in Grace's life. It contains a violent death, a missing husband, and, in the place of a man Grace thought she knew, only a series of terrible revelations.
Left behind in the wake of a spreading and very public disaster, and horrified by the ways in which she has failed to pay heed to her own advice, Grace must dismantle the life she knew and create another for her child and herself.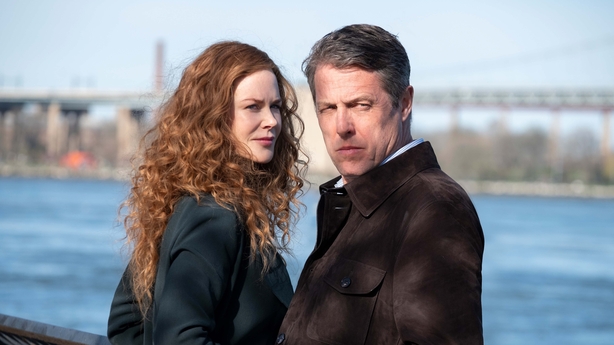 John Byrne: While you've mainly worked on film, I think most people, telly-watchers anyway, would know you from directing The Night Manager. What drew you back to television and directing The Undoing?
Suzanne Bier: I was very compelled by the whole notion of, 'Do you know, somebody? Do you not know somebody? Does the person who you really think, you know, turn out to be completely different?'
And what does that mean? And how do you what happens if that's the case, and I just thought that was so fascinating, and so recognisable, and I kind of feel that it's somewhere we won't have been to them to a more or less a degree.
And I was very intrigued by that.
Were you intrigued by the prospect of working with David E Kelley, one of US TV's most successful writers?
I was. I was very intrigued by David Kelly writing this.
And here's the thing: he's totally easygoing, it's like you've got this icon, who has been writing all these huge, big television shows, and who has been sort of the voice . . . a major writer writing for females, and then you start working with him.
And he's totally collaborative . . . he's very much about whatever is great is great, and it's fine. And so it was wonderful working with him.
I was also very intrigued by Nicole Kidman acting as Grace. And also, I want to say that New York City, being a character on its own, was also part of the very, very, very delicious package.
And part of being a director is kind of aligning all those creative geniuses into one cohesive, coherent piece, so you have a great piece of television or a great piece of art.
In general, it needs to have a kind of single vision. And by single vision, I mean that any creative input falls into a cohesive point of view. And, luckily with this, we were all sort of thinking along the same lines - or at least it seemed like it! - so it worked.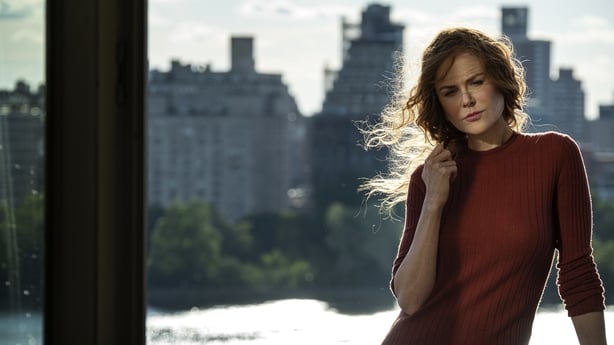 And Nicole Kidman and Hugh Grant, they're just great as a couple. You could almost picture them being married in real life, honestly.
Yeah, I think they acquit themselves well.
You know, they, it was the first thing I said when when I got involved, and David had written it for Nicole, and I met both of them. The first thing I said is why I thought Hugh Grant should play Jonathan. Because they were a really fun, kind of easygoing couple and you believe it.
Hugh Grant - now there's an actor who's really improved with age.
Here's the truth about him. I don't know that you can say that he's improved. I think he was always clearly this brilliant. But I think what happened is because he's so charming, because he's so fun, because he's so kind of, you know, charismatic.
And I think part of what made him so undeniably charming was that sadness he has, I think he has a very dark side, a very sad side, and that sadness probably took up less space than it does in The Undoing. And, and I think, you know, it was really fun to see him being allowed to have a different balance from his previous work.
And as for Nicole Kidman, she just has this magnetism that draws the camera to her.
It's incredible. Yes, yes. Because coming into the room, and not just the camera, everybody looks at her. She's like, a weird creature that you can't take your eyes off.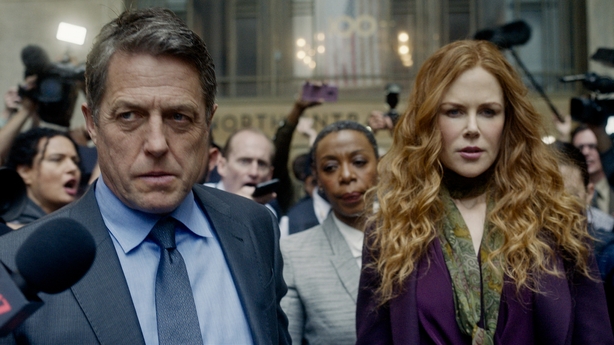 You've made a lot of movies over the years, and this is your second time working on a six-part miniseries for television. Like with The Night Manager, it must be quite a thrill to to have the room that a total running time of six hours gives you to tell a story?
It's wonderful. It's wonderful. I mean, it shot exactly like a six-hour-long film. And like a long film, on a morning we'd be doing a scene from episode six and in the afternoon a scene from Episode Two.
So it's not like you shoot out each episode, you shoot the whole thing as one long, consecutive piece. And then you have a lot of fun with sort of the chapters and enjoying how they're going to end, and what you're going to do with it.
But it's very interesting to have space to deal with minor characters and to have space to deal with diversions from the main characters in a different way than you can if you only have two hours to play with.
It can't do any harm that you've got the likes Donald Sutherland and Lily Rabe in the supporting cast? Especially someone of Sutherland's stature?
It's just like such a gift, that you have that that sort of grand man coming on to set. And everybody is a bit sort of scared, but then he turns out to be this really childish man who kind of says weird jokes and sends weird emails with naughty drawings in the middle of the night.
And he's got that very childlike side to him, which is wonderful. Yes, he's a grand actor, but also he's someone who is really kind, who you can laugh with and be childish with.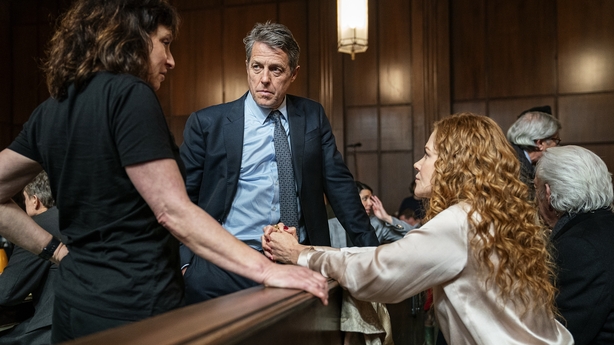 After looking at The Undoing, I'm wondering: where can you go now? I know, you probably can't go anywhere because of COVID-19?
I just did a commercial in London. And it's weird because you have all these procedures in place and everybody's wearing masks and everybody keeps social distancing.
And so what is usually a sort of cameraderie,  a film crew where you hug each other and you stand around and you have fun, it was a little bit stiff and weird. But it worked, it totally worked.
I mean, we shot for two days, and the results were great. So you absolutely can, but it's just a different experience. Slightly less human.
The Undoing will air weekly on Sky Atlantic and streaming service NOW TV from October 26