RTÉ Radio 1 listeners will be familiar with Neil Doherty from his successful stint sitting in for Ronan Collins in late summer. Here he sifts through the lessons of lockdown.
When I was asked to write a piece about life at home during 2020, I thought about the American poet Elizabeth Bishop. A lot of us studied Bishop for the Leaving Cert and you might remember these words from her poem Questions of Travel:
Continent, city, country, society:
the choice is never wide and never free.
And here, or there...
Should we have stayed at home,
wherever that may be?
It's the year when we stayed at home! And words and movies were the best way I found of escaping. Elizabeth Bishop helped with this. In her poetry, she zooms in on the tiny, almost boring details of daily life and magnifies them until she finds their magic.
Isn't that what happened a bit in 2020? We worked hard to find any positives we could, while the world became so strange. In her poem The Moose, Bishop remembers a childhood night-time journey on a bus.
The bus is forced to stop in the woods of New Brunswick because a moose blocks the road. If you want to travel those roads at night and encounter that strange creature and feel a sense of awe and wonder again – find that poem.
Another American poet I turned to in 2020 was Charles Bukowski. I wanted to read about bars, and whiskeys and cigarettes and parties. (I wonder why?!)
The great American bar-stool poet will take you on the best pub-crawl you'll enjoy this year. Now be warned, he can be very depressing: "we keep slaying our small dragons as the big one waits." But he brings hope too. Look at this line from his poem Crunch:
Who put this brain inside of me?
It cries
It demands
It says that there is a chance.
It will not say
"no."
I felt that sense of hope and defiance when I had the privilege of sitting in for Ronan Collins during the summer. The listeners to Ronan's show filled his text-line with messages of hope and love.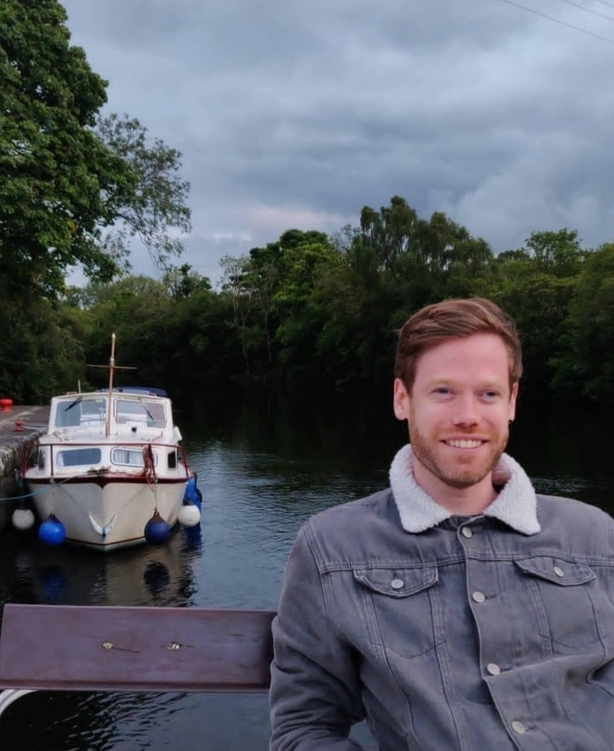 They told me about weddings and birthday parties put on hold, but people were still finding joy where they could. I heard about families far apart and distant, but connected by the radio. It felt very special to be able to read out those messages on air. (And a secret bonus of sitting in for Ronan this year was that Joe Duffy sometimes brought chocolate to the studio when he arrived to give us a preview of Liveline. A double win!)
I said on Ronan's show that my number one lockdown tip for de-stressing this year is to watch and re-watch the epic Coen Brothers movie The Big Lebowski. Jeff Bridges plays "The Dude" and we could probably all take a leaf out of his book.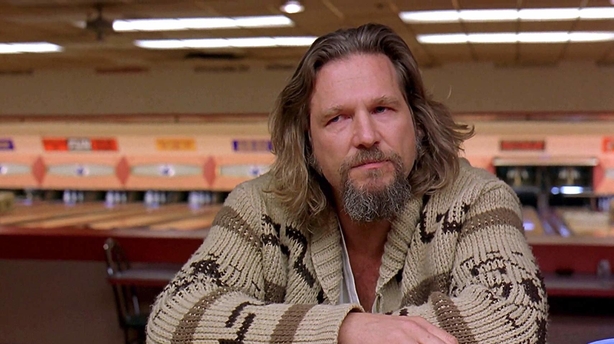 The Dude just takes life as it comes – with all of its chaos. And he rarely loses his temper.I aspire to that level of chill.
As we enter a new lockdown, we might find it harder to seek out the positives - if there are any. But I hope everyone can try and stay in touch with each other as much as possible. And things will get better.
Neil's Lockdown Survival Guide :
1. Music - Irish singers Tim Chadwick and Emma Langford. Pure talent.
2. Comedy - Twitter legend and rising star Killian Sundermann. The man of the moment.
3. Cooking - Barack Obama's chilli con carne recipe.
4. Radio - Aedin Gormley on Lyric FM with Movies and Musicals every Saturday.
5. Book - The School of Life by Alain de Botton
Neil is an assistant producer on The Ray D'Arcy Show and presents music programmes on Radio One