Coronation Street actor Ben Price has said that he and co-star Jane Danson have been left in tears by the tragic storyline involving the soap's young character Oliver, who has the genetic disorder mitochondrial disease.
Fans of the ITV show have seen the heartbreak of Oliver's illness through the eyes of his mother Leanne, played by Danson; and her partner Nick, played by Price.
Discussing the impact of the story, Price told ITV: "Jane has been fantastic, she's super solid. We're very supportive of each other - but when you're in it, you're in it. We're both old enough to know what comes with these types of big storylines, but we're also lucky enough to go back to our own families where this is not our life and that's important. 
"When we're in work we give it 100%, but when we step out you have to try not to take it home. There are days when we've cried a lot and you can't stop crying - but that's what we're paid to do and Jane has done an amazing job.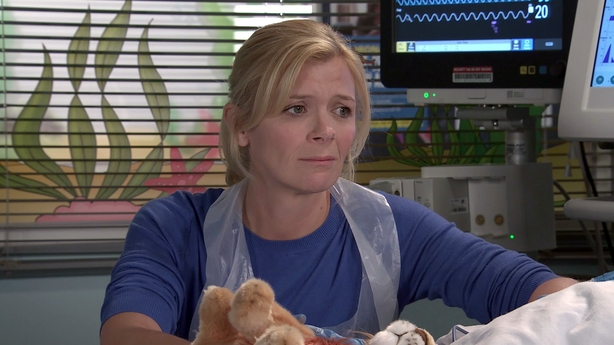 "Yes, Covid has made it slightly harder, as you film a lot of back-to-back emotional scenes in one day, but we're both extremely lucky to be working," Price continued. "It's important to us to work and it's important to get this story right."
Price said that "good soaps should challenge viewers, but then balance it with other stories".
"I think the show has done that really well coming out of lockdown - to not drop stories but to play them out fully," he added. "And this will continue to play out for quite a while, especially for Leanne."
Coronation Street airs on Virgin Media One and ITV on Mondays, Wednesdays and Fridays.