This weekend we have music to suit all your moods. Want to dance? James Arthur has teamed up with Sigala and Lewis Capaldi on Lasting Lover, which has already accumulated over 20million streams online. Need a friend? Tom Grennan is back with a brand new single to help us all heal our broken hearts.
As 2020 nears its close, nostalgia reigns king in the world of music. Sigala and James Arthur's brand new track Lasting Lover opens with a sample of MGMT's 2008 hit Time to Pretend and proceeds to take you on a journey assisted by Arthur's trademark vocals.
Lasting Lover was written by Lewis Capaldi and while the Scottish heartthrob's influence is evident, Sigala's signature sound of summer gives it a whole new look and feel.
Speaking about working on the track at the beginning of the year Sigala, real name Bruce Fielder, said: "We started it when lockdown happened, there was just a lot of communication through Zoom, which was actually really good. A lot of music has been made between people across the world and sometimes you don't even speak to that person once. Which is not why I make music, its about the creative process and working with people and making something cool together."
We need your consent to load this YouTube contentWe use YouTube to manage extra content that can set cookies on your device and collect data about your activity. Please review their details and accept them to load the content.Manage Preferences
This is the first we have seen of James Arthur since the former X-factor winner released his third studio album You back in October 2019. He proceeded to tour the album extensively over the coming months but a full worldwide schedule was swiftly cut short earlier this year. James was keen not to dwell on that time lost and move ahead with future releases.
"I usually hate the album I brought out a year ago, I'm usually like that is trash! I'm always looking forward, its probably not a good thing. I put the album out and did an American and European tour so I blasted out the album before the lockdown happened. The first day of lockdown I was in Leeds and it was like an apocalypse. We ended the tour and I decided to move onto the next album right away."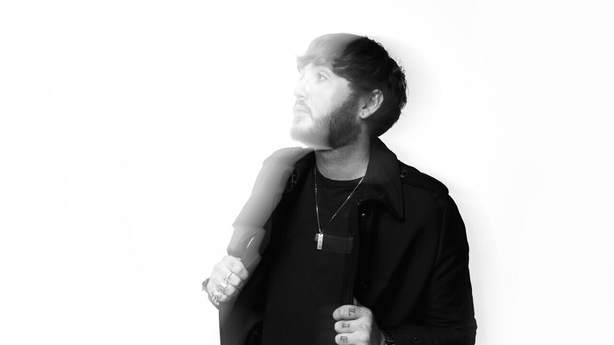 In that time Tik Tok has become a major player in guiding the music charts and James' music hasn't gone untouched. Recently his single Trainwreck, released back in 2016, became the focus of a trend on the popular social media app, rocketing him back to the top of the charts. When I asked him his opinion on how Tik Tok's power, he said he has been won around for obvious reasons.
"I only thought of it in a negative way before, what is this? Kids dancing to inappropriate lyrics but now I love Tik Tok, I might get involved now and throw a few shapes. It seems like if you ain't on Tik Tok you slightly less chance of having a hit record."
It's been two years since Tom Grennan's debut album Lighting Fixtures came out to critical acclaim, reading top five in the charts and finding itself everywhere from the FIFA 2018 soundtrack and the theme of Sky Sports Super Sunday show. That whirlwind of success caught Grennan by surprise and thrust him into a fast world he readily admits he wasn't prepared for.
He is set to release his sophomore album Evering Road on March 5th 2021, named after the address he lived in London with his most recent ex girlfriend, a relationship that inspired this gospel inspired record and his latest single Amen.
Its one thing to be open and honest about your past flaws in lyrics, but speaking with me this week Tom wasn't shy in opening up about what drove him to write new material for this record.
"I broke someones heart, I broke my own heart. Its me owning up to the mistakes I made, to what I've done. I realised I lost someone I loved, but if I didn't have that part of my life but if it didn't happen I wouldn't have grown up and seen the person I was becoming, it wasn't a nice person. A person full of ego, who really didn't love himself".
2018's Lighting Fixtures was praised for its honesty, but as we all do with time, Tom feels like he has already moved far beyond the material that found itself on his debut.
"This is the first time I've properly had connections with songs I've written and been so honest with the lyrics that I'm singing, this feels like my first album and I can't wait for people to dive into the journey and the relationship that I'm talking about".
You can catch James Arthur, Sigala, Armie Hammer, Lily James and Tom Grennan on the show this Saturday and Sunday from 3pm on 2fm!