Dublin rapper and singer Nealo has released his new single, Let Your Dreams Collect Dust Until You're Desperate, ahead of his album All the Leaves Are Falling, which is out on Friday October 30th on DFL Records. We asked him the BIG questions . . .
Tell us three things about yourself?
In the 1990s I was top goal scorer for Verona under 12s out in Blanchardstown.
I used to think that the phrase "drawing lines in the sand" was "drawing lions in the sand" and always imagined people drawing pictures of lions in the sand when they were setting their limits.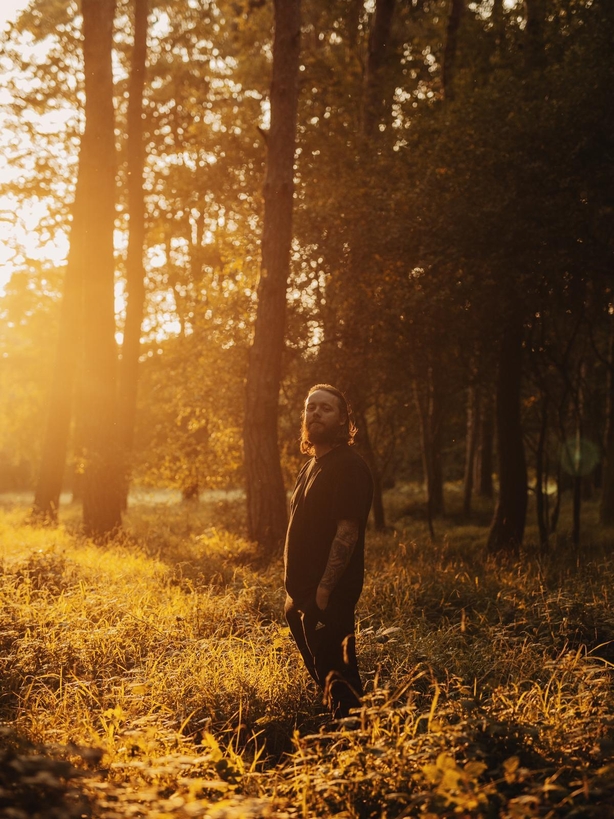 I moved back from Canada to a recession-hit Ireland in 2009. I never wanted to go on the dole because I always thought there were jobs to be found, until there weren't. So I signed on for a few months. One day I woke up late and was late for my sign-on day. I grabbed my da's bike and belted down to the dole office. I was only inside for about 10 minutes, but when I came out, the bike had been robbed. From the bike rack. Who the hell steals a bike from outside the dole office? That was the grimmest day of my life.
How would you describe your music?
I would describe my music as a mix of hip hop, jazz, spoken word and soul.
Who are your musical inspirations?
Damien Dempsey, Earl Sweatshirt, Phoebe Bridgers and Richie Kavanagh.
How did you occupy yourself during the coronavirus lockdown?
During the lockdown I lived in a one-bedroom apartment with my wife, my 11-month-old son, and three Persian cats. So there was never a dull moment. There was plenty of poop to be cleaned up from nappies and litter boxes at all moments of the day. Between that, watching Gordon Ramsey cursing people out on Hell's Kitchen and recording songs in my car, I had more than enough to occupy myself.
What's your favourite song right now?
Jehnova - All In  
Favourite lyric of all time?
That's a tough one. But this one from Have Heart inspired me to leave an office job and move to a completely different continent, so I think that has to count for something.
"I'd rather die on my feet than live on my knees
I'd rather die on my feet so you can watch me
Watch me rise with the things we carry: the loss, the scars, the weight of heavy hearts, the things we carry
So I say to the slaves of depression: carry on and sing the sweet redeeming song about living this life free and long,Watch me rise for miles and miles"
If you could only listen to one song for the rest of your life what would it be?
Right now, it's Phoebe Bridgers' Graceland Too.
Where can people find your music/more information?
Go to nealo.ie for all the links.