Following their recent pregnancy loss, singer John Legend dedicated his performance and delivered an emotional tribute to his wife, Chrissy Teigen, at the Billboard Music Awards on Wednesday night.
Legend sang Never Break from his latest album in what was his first performance since Teigen announced she had lost their third child, Jack, at the beginning of October.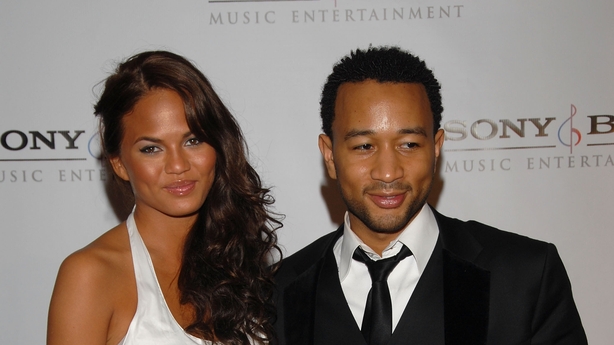 "This is for Chrissy," Legend said at the start of the song, which is about a relationship that will "never break".
"I'm not worried about us, and I've never been," Legend, 41, sang. "We know how the story ends."
We need your consent to load this YouTube contentWe use YouTube to manage extra content that can set cookies on your device and collect data about your activity. Please review their details and accept them to load the content.Manage Preferences
The couple have two children, daughter Luna and son Miles, together and were preparing to welcome a third.
34-year-old model and television personality Teigen had posted about her struggles with her latest pregnancy, describing an issue with a weak placenta and abnormal bleeding in social media updates while on bed rest.
She then updated her millions of followers on Instagram and Twitter on October 1st with the news of their family's loss.
"We are shocked and in the kind of deep pain you only hear about, the kind of pain we've never felt before," she wrote.
"We were never able to stop the bleeding and give our baby the fluids he needed, despite bags and bags of blood transfusions. It just wasn't enough."
There was a huge outpouring of support got Teigen after she broke the news.
"Thank you for sharing your pain," one mother wrote. "I've had 3 miscarriages and 2 live births. It was the strength and compassion of women sharing their experiences with loss that guided me through some very dark times. I'm holding you and your family in my heart as you all move through this."
Teigen had previously revealed that she and Legend had used in vitro fertilization to conceive their two children.
They revealed their third pregnancy in a music video for Legend's song Wild last August.