Irish pop duo twin sisters ROOUE have released their debut their single, What You Want. We asked them the BIG questions . . .
Speaking about the single, Ro and Lou of Rooue say, "What You Want is about how we as women within the music industry and within everyday life have felt the pressures to conform within societies expectations.
"The storyline stems from our experience studying in music college, on one hand being forced to be authentic, yet being criticised when not fulfilling their mould whilst reaching our authentic sound.'
Tell us three things about yourself?
We are twin sisters born in London and moved to Dublin in our pre-teens.
We studied commercial modern music in college, specialising in vocals.
We are huge animal people and have been vegetarians since we were 12.
How would you describe your music?
We would describe our music as electronic dark pop with old-school R `n' B influences.
Who are your musical inspirations?
We have been influenced by so many talented artists over the years. Starting from Britney Spears as toddlers to iconic artists today. Pieces of all the music we have grown up with has spread into our writing like osmosis.
Our main musical influences at the moment are:
Banks - her rich complex production with a contrasting sweet-toned vocal.
H.E.R. - bringing us the old school R `n' B vibes in a new light.
Arianna Grande - the queen of vocals and layered harmonies.
Lennon Stella - she is beautifully authentic and has inspired our vocal arrangements since she sang with her sister, Maisy, on the TV show Nashville.
NAO - always making us feel great and ready to take on the world with her upbeat production and killer vocal. Don't even talk about how crazy her song with Lianne La Havas, Woman, was, empowering all the woman in the world to be as confidant as these iconic ladies.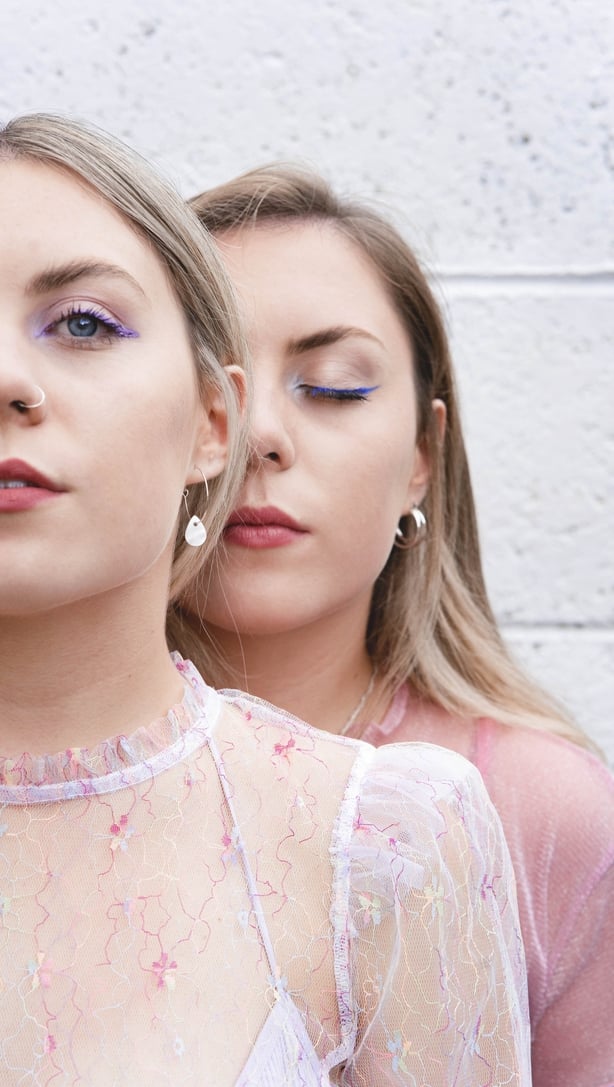 How did you occupy yourself during the coronavirus lockdown?
Other than finishing our degree and writing a thesis, our lockdown consisted of producing, writing and recording our soon to be released singles, which includes our debut single What You Want. Watching A LOT of Netflix and Disney+ was a life saver, binge watching Hannah Montana got us through the day.
We also tried to keep active by going on walks with our dog, Poppy and doing home workouts.
What's your favourite song right now?
We couldn't pick one song between us, so here's two.
Ro - Robert Glasper - Better Than I Imagined ft. H.E.R., Meshell Ndegeocello
Lou - Pretty Please – Dua Lipa.
Favourite lyric of all time?
"If God is a woman, on Sunday I'm a worship us
Take my mirror out the bag and fill it with confidence
Yeah, a woman's worth is everything without you, baby
Put your blinkers on if you don't wanna hear it, baby
If it all falls down, I'll make another way again"
- Woman by NAO and Lianne La Havas.
If you could only listen to one song for the rest of your life what would it be?
Breathin' - Ariana Grande.
Where can people find your music/more information
If you haven't yet, have a listen to our debut single What You Want.
You can also listen on all streaming platforms here.
Also check us out on Instagram. Facebook.