If I had to be locked down anywhere, I'm glad to be locked down sa bhaile, i gcontae álainn Dhún na nGall, says Póilín Nic Géidigh, Clár Reachtaire RTÉ Raidió na Gaeltacha, Na Doirí Beaga, Gaoth Dobhair
I feel like I've lived a hundred different lifetimes since the pandemic began. In early March I was drawing near the end of my second semester of my now completed Masters in Media through Irish, Cleachtas Gairmiúil sna Meáin, in OÉ Gaillimh. The whole one-year course was primarily distance learning and online classes (ahead of our time, clearly), which foreshadowed the reality of hundreds of students across the country now taking university modules online.
Looking back on the experience of an dianghlasáil (lockdown) now that I'm lucky enough to have a dream role as a Clár Reachtaire in RTÉ Raidió na Gaeltachta i nGaoth Dobhair, I'm acutely aware of how privileged I've been to have been offered so many opportunities in a time where hope and offers of work have been thin on the ground for so many. As a self-confessed social media addict, my experience in online content creation was invaluable when the internet became our collective social crutch throughout the pandemic.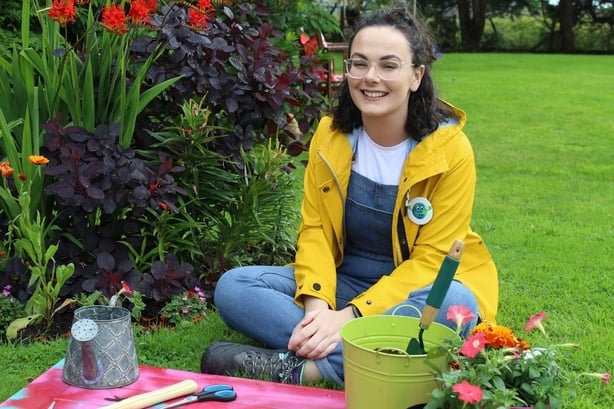 I was working as a freelance designer and writer when I was approached at the beginning of the pandemic to create small one to two-minute videos, as Gaeilge, for Cúla4 ar Scoil. These videos primarily focused on nature and natural ecology experiments - the production team recognised that I was well situated near the coast in rural Donegal to find different shells and leaves and use any artistic skills I developed in my BA (Visual Communication in the Dublin School of Creative Arts) to put together fun creations for children.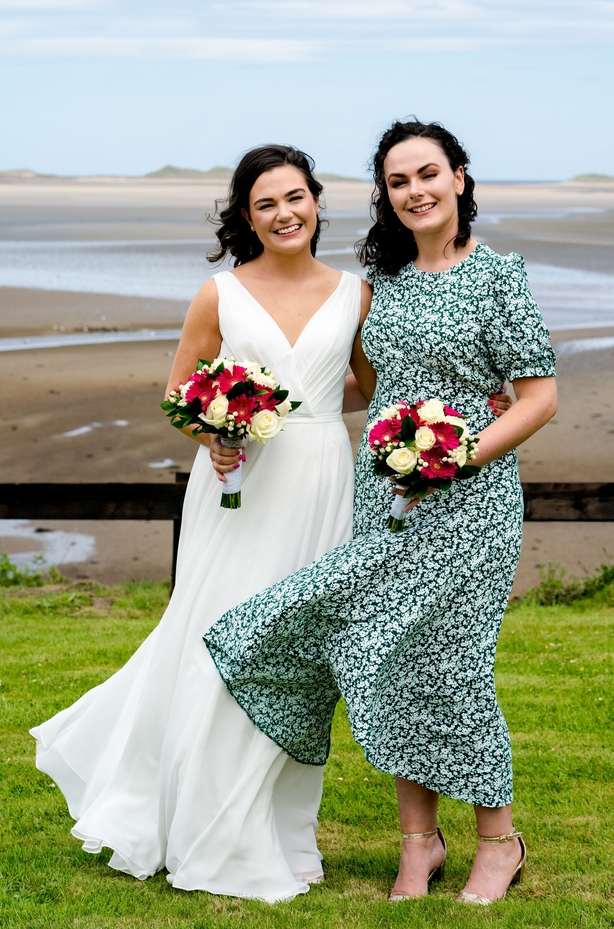 This led to a whole new experience for me when I was offered a role by the production company Fíbín as a co-presenter on a new children's show about the environment and sustainability, called Timpeall Orainn. I still can't believe it happened and I'd give anything to see the reaction of my TV-obsessed ten-year-old self when it finally airs later this year.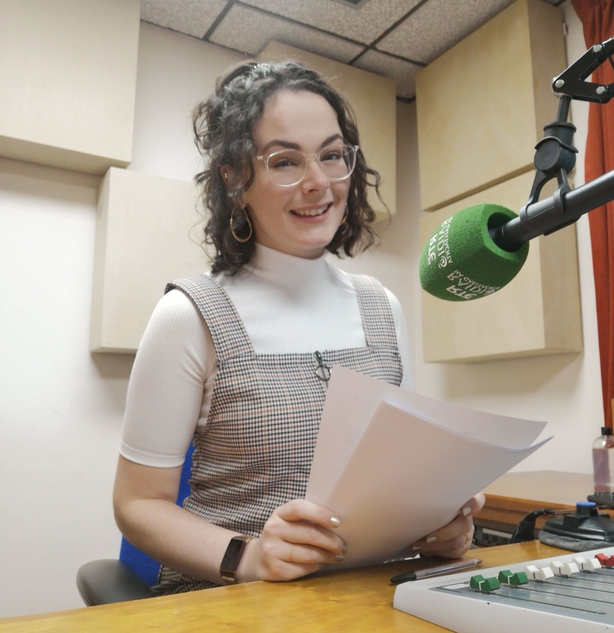 The time I spent on set in Galway was the longest period of time I had spent living away from my family in months, but they were only a phone call and a five-hour drive away. They were not stranded on the other side of the world, like so many people were - and are - away from their families.
My older sister Éadaoin was due to get married in June, and while many other couples had cancelled or postponed their weddings, my sister and her now husband decided early on that they would plough ahead, for better or for worse, and that's how we ended up having a thirteen-person 'COVID wedding' in our sitting room.
Everything seemingly fell into place; with a family friend in charge of what turned out to be one of the most delicious meals I've had in my life, a last-minute change of bridesmaid's dress for myself (that I had worn before!), and a wedding car (model's own) driven by the groom himself to get photos in the Poisoned Glen and at home.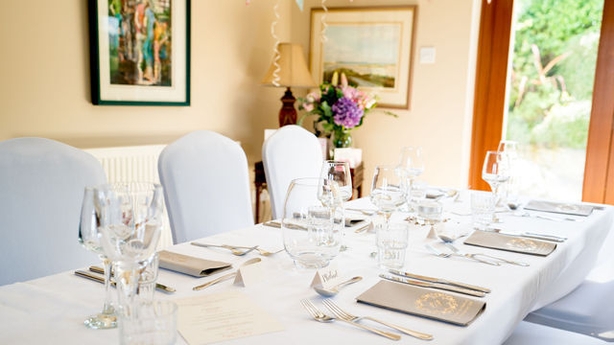 I've never been so thankful for where I live. If I had to be locked down anywhere, I'm glad to be locked down sa bhaile, i gcontae álainn Dhún na nGall. For me, it's been a time to take stock of everything I'm grateful for in life.
I'm thankful for my wonderful job in the newsroom in RTÉ Raidió na Gaeltachta, and the opportunity to provide such an important and valuable service to my community. I'm thankful for my kind and supportive new colleagues, who've taught me the importance of the role we have and how to put together a good story.
I'm thankful for my friends, at home and throughout the country and the world, and whom I miss very much.
I'm especially thankful for my family, old and new. They're my biggest supporters, the most thoughtful critics, and the best people to bounce ideas off, even if they can't keep up with what I'm doing most of the time. My only goal is to make them proud. Mo cheol sibh.
Póilín Nic Géidigh is a member of RTÉ Raidió na Gaeltachta's Donegal team based in Doirí Beaga. She is one of several young people in the running for the Réalta Óg na Bliana award at the Oireachtas Media Awards, Gradaim Chumarsáide an Oireachtais, for up and coming broadcasters.