Shaun Williamson, who played Barry in BBC soap EastEnders, has spoken about how he used to down 12 pints of a beer a day when he was a teenage postman.
Speaking on the Ray D'Arcy Show on RTÉ Radio 1, the 54-year-old actor, who also starred in Ricky Gervais comedy Extras, said, "My ambition was to leave school and be a hard-drinking postman like my dad and his mates.
Thank you guys ! It's been a busy Publication day .
" A Matter Of Facts " is available in books shop from today and of course from Amazon.
Happy reading https://t.co/tFGe5Ho7JY https://t.co/ADPaaXTkbV

— Shaun Williamson (@ShaunWilliamson) October 1, 2020
"It's not much of an ambition but I achieved it. I was the first kid to leave my school, I passed my interview with the post office at 16 years. It meant I had a post office uniform and I could get served in any pub in Maidstone at 16. I drank six pints a day and by the time I was 18, about 12 pints a day."
He added: "As a postman, you get up at 4.40am and by twelve, you're thirsty. There was a massive lunch time drinking culture but of course I'd go home, sleep it off and then in the evening, I'd go out with my non-post office mates and go again.
"We had 14 sessions a week. I'm not proud of it but that's how my life was for three years and I thought, `I've got to get out of this or I'll end up on a park bench' so I ended up joining the Navy to break that cycle."
Williamson has just published his new book, a memoir meets quiz guide called A Matter of Facts, and he is currently working his way up to be a master quizzer.
Over the years, he has taken part in TV quiz shows The Weakest Link, The Chase, Pointless, which he won four times, Mastermind, which he also won, Eggheads, House of Games, and Britain's Brightest Celebrity Family, which he won with his family.
Asked what attracted him to quizzing, he said: "I wasted my education really. I regretted it so I thought I'd self-educate myself. I got obsessed with Trivial Pursuit and I joined a pub quiz team in 1985 and I did all those wonderful programmes you mentioned thanks to EastEnders and I had a crack at the big boys and the big girls."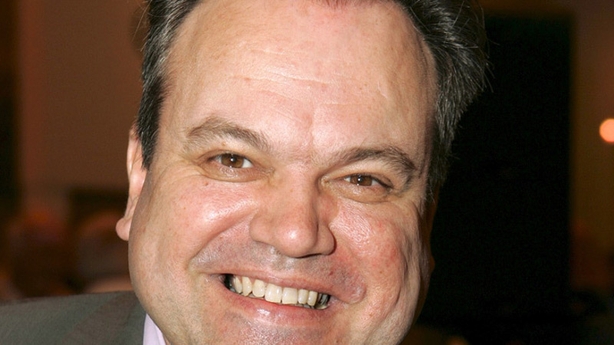 Speaking about his decade on EastEnders between 1994 and 2004, he said that he felt he had to leave the soap because he feared he would be trapped on the show for the rest of his career.
"I left because I found out they were going to write a storyline about me having a passionate love affair with Pat Butcher." Williamson joked.
"By the time I was forty, Barry was all I'd done so I just wanted to do anything else so I made sure I had a year of work and told them that I was leaving and it messed them up because they wanted my story to continue for a fair bit longer. I regret messing the writers up, but I did need to leave and do something else."