A pair of Spice Girls boots donated by Victoria Beckham to a London charity shop have turned up on eBay with an asking price of €1,537.
The custom made denim stiletto boots with snakeskin toes and heels boots - which she wore on stage with the Spice Girls - have 'Victoria' written down the side in diamantes.
They were part of a haul of designer clothes and shoes donated by Posh Spice and her footballer husband David to a Red Cross charity shop in west London in November 2013 to help raise money for the typhoon Haiyan appeal.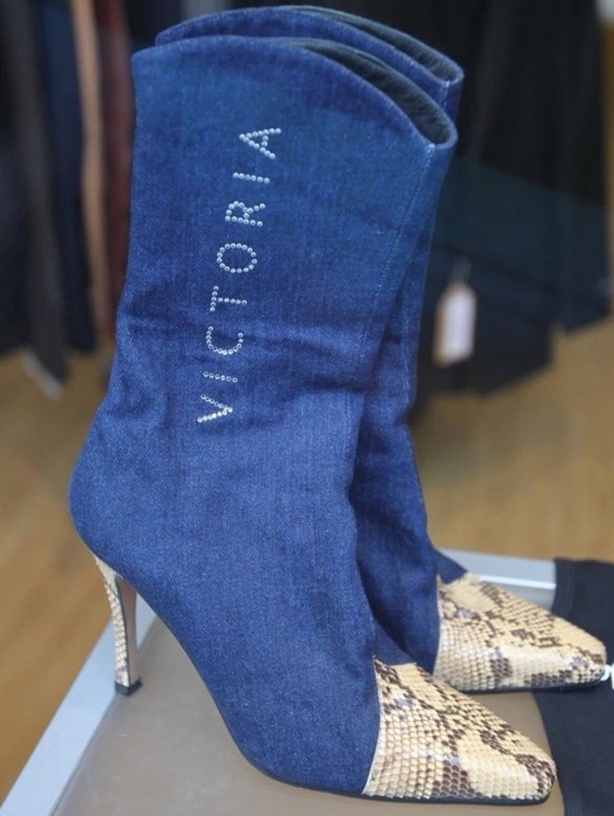 The Beckham's donation also included items by Dolce & Gabbana, Louis Vuitton and Manolo Blahnik, reports The Sun.
Now the person who bought the boots is looking to spice up someone's life and has put them up for sale on eBay, with an offer of 10% off the final sale price going back to the British Red Cross.
The listing reads: "The boots have been specially made and worn by Victoria Beckham in her hey days with Spice Girls.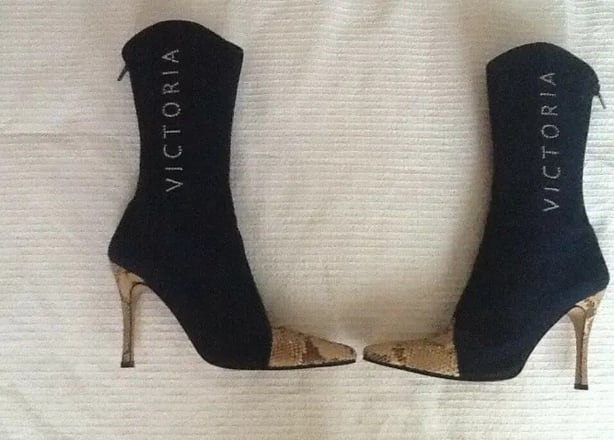 "Victoria donated them to Red Cross charity in London in 2013. This is one off item. If you have any questions or need more pictures please email as all sales are final and no refund offed.
"10% of the sale will be donated back to Red Cross charity."
However, be warned! The seller says they "may not post to Ireland".