The words that spring to mind when I think about the last few months are transition, gratitude and acceptance. Being forced to change how you live your life hasn't been easy on any of us, but I do think there have been some small wins for those of us who are healthy.
I am a usually a big reader but found the initial lockdown a difficult time to focus on good fiction when fiction appeared to be happening all around me.
When I got going again, I flew through Liz Nugent's thrillers (yes, all of them!) I've just finished Louise O' Neill's latest book, After the Silence and could barely look up whilst doing so.
I'm currently savouring Doireann Ní Ghríofa's beautiful A Ghost in the Throat which pertains to Caoineadh Airt Uí Laoghaire, one of the most powerful laments by Eibhlín Dubh Ní Chonaill. I don't want it to end. I am so proud of our own writers, particularly our female writers, many of whom haven't been given the recognition they deserve.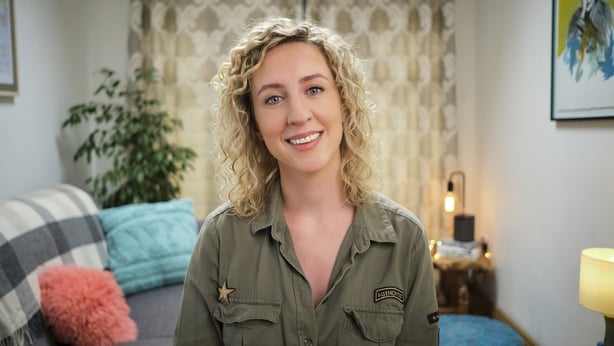 I feel such distinct loneliness when I think about how traditional Irish music has been hushed since the pubs closed, but was so impressed with how our artists and musicians managed to pivot to create online for our benefit during the darkest of times. Denise Chaila's performance in the National Gallery as part of Courage was a standout moment, as well as Muireann Nic Amhlaoibh and friends' performance of Mo Ghile Mear at the end of RTÉ's Shine. I tuned into every gig The Mary Wallopers had online, they're from my hometown of Dundalk and I love how much pride they have in 'the town'.
Radio programmes became a hugely significant part of my time at home. Aedín Gormley's Movies and Musicals on a Saturday afternoon on RTÉ Lyric Fm brought me back to theatres and my dad's roles in South Pacific, The Wizard of Oz and lots of other productions in the Town Hall in Dundalk.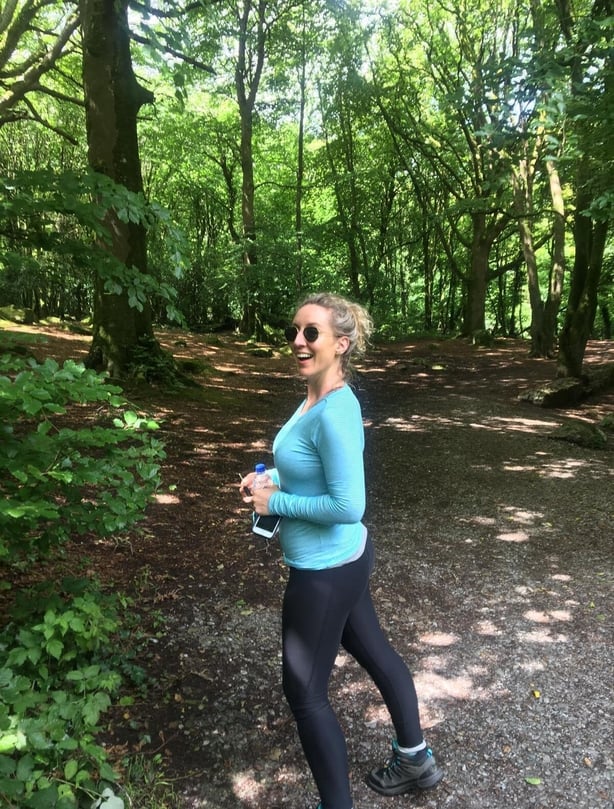 Listening to Helen Ní Shé on RTÉ Raidió na Gaeltachta's An Saol Ó Dheas and her incredible way of getting stories out of her guests young and old, reminded me of her incredible prowess as a broadcaster. I rounded out every weekend with Ruth Smith's Simply Folk on RTÉ Radio One which somehow felt like home. My whole week was punctuated by familiar voices, tales of loneliness and the comfort of culture.
Radio is my favourite medium and I became more attached than ever not only to the news updates on which we all relied so heavily, but the omnipresence of our broadcasters who put their hearts into the productions, under challenging conditions.
I baked more than I ever have before; from scones to chocolate chip cookies and even the much-loved banana bread of lock-down made an appearance. I used to love the gym and missed the endorphins dearly, so I replaced weights with running around the block during the long evenings.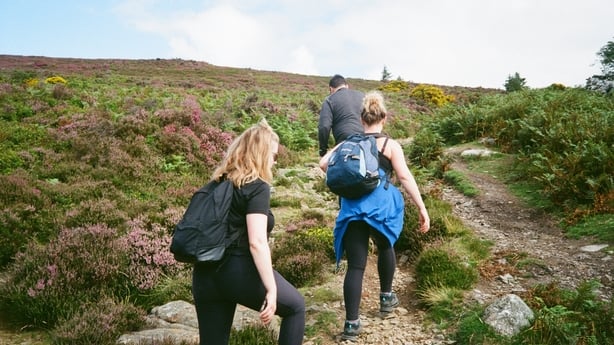 I am a sea-swimmer and whilst Dublin Bay's water isn't the cleanest, the nippy water always gave me the boost I needed as a reset. I spent so much time in the garden, attempting to grow strawberries and wild flowers, neither of which were a huge success, I must admit!
I cleared out bags and bags of clothes which also cleared the mind. I think we're all a bit more aware of how little we need to survive; love, laughter and a good dinner are up there with the best, for me. I am now the proud owner of a lot less of everything and so far, haven't missed any of it.
Beo ar Éigean has been keeping me busy. Originally a podcast, it gives myself and my two best friends, Áine and Sinéad a chance to put the world to right. Topics we've covered so far have ranged from grief to our favourite Disney films and everything in between. During lock-down we began our series of radio shows on RTÉ Radio 1. We've had some lovely feedback and all three of us are very proud of its success.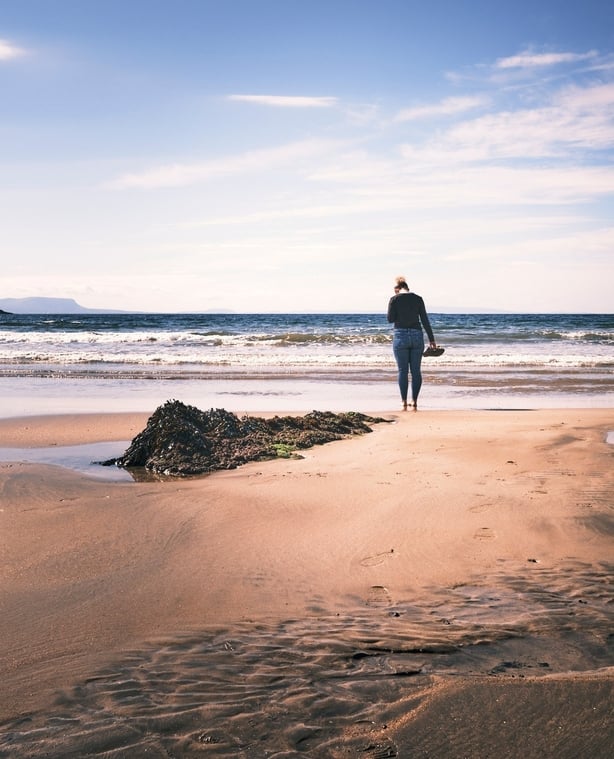 I'd love to think we are comforting and entertaining to those who find themselves near a radio on Saturday evenings. Next up, Beo ar Éigean is featuring on the programme for the Dingle Literature Festival in November - virtually - and we are looking forward to chatting about our favourite pieces of literature and characters.
My little niece, Éile was born in May and her arrival heralded a new sense of hope. Despite the fact that the world has changed utterly, I am still hopeful and grateful for a happy, healthy family and lots of opportunities for joy.
Listeners can hear Siún Ní Dhuinn with Sinéad Ní Uallacháin and Áine Ní Bhreisleáin on Beo ar Éigean, Saturday nights at 8pm on RTÉ Radio 1.