Belfast based singer, songwriter and producer Thom Southern has released his debut single Shivers. We asked him the BIG questions . . .
Recorded in Southern's Belfast based home studio, Shivers was co-produced by iconic producer and two-time Grammy Award winner Adrian Bushby (Muse, Foo Fighters, Feeder).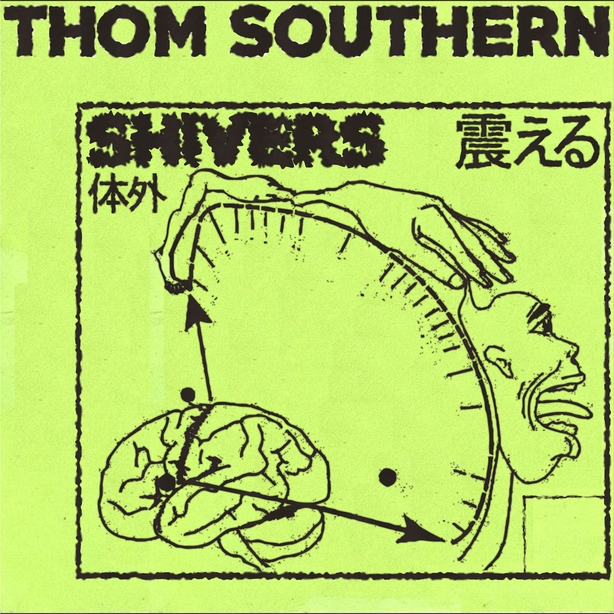 Speaking about the new song, Southern said, "Shivers is the concept of love feeling like a drug, a sensation of being outside one's own body, floating and observing oneself from a different perspective.
We need your consent to load this YouTube contentWe use YouTube to manage extra content that can set cookies on your device and collect data about your activity. Please review their details and accept them to load the content.Manage Preferences
"I wanted to embody this meaning within a dense sounding track, to mainly focus on one swollen guitar sound which never stops throughout and accompany that with repetitive beatnotic drums."
Tell us three things about yourself?
I like going out on walks a lot! I come up with most of my best production/writing ideas on a good walk listening to my iPod. I'm a sucker for quality French/Spanish red wine and Italian food. I pretty much never have a guitar out of my hands.
How would you describe your music?
Alternative Rock Pop inspired by shoegaze, grunge and Americana but some of the records coming out after my first single Shivers use 808 drum machines and hip-hop drum break loops so I'm not really sure sometimes but Alternative Rock Pop seems about right. I really like to try and blend all my genre inspirations into my productions and bring them under one sound, I find it more challenging. I'd get bored quite easily doing one vibe all the time.
Who are your musical inspirations?
Everything from Bob Dylan, The Velvet Underground/ Lou Reed, Johnny Cash to My Bloody Valentine, Smashing Pumpkins and The Jesus & Mary Chain. I also really like current acts like The War on Drugs, Kurt Vile and some of the 1975's later stuff is great, really like that song Somebody Else. I think Billie Eilish is brilliant and her brother Finneas is a class producer as well. There's also a fantastic London based contemporary Jazz Funk artist called Kamaal Williams who dropped his new album Wu Hen during lockdown. The arrangements are phenomenal.
How did you occupy yourself during the coronavirus lockdown?
To be honest, apart from not being able to play gigs and hang with my mates nothing really changed. I spend most of my time working in studios never seeing daylight! Getting to work in my home studio took me away from the stress those early days of lockdown were causing people. I'm so grateful that I had such a cool studio in my back garden with all my guitars and recording equipment. Other than that I spent most nights with my family drinking good wine and really embracing home cooking. Think everyone put on a couple of stone and became an alcoholic during lockdown let's face it.
What's your favourite song right now?
Probably Rider On The Wheel by Nick Drake. He's been the soundtrack of 2020 for me. He soothes my soul.
Favourite lyric of all time?
"She looked at him and he felt a spark/Tingle to his bones/'Twas then he felt alone/And wished that he'd gone straight/And watched out for a simple twist of fate" - A Simple Twist of Faith by Bob Dylan.
If you could only listen to one song for the rest of your life what would it be?
One isn't enough haha. Desert Islands Discs lets you have eight or something! But let's go with Beck's The Golden Age.
Where can people find your music/more information?
I feel the best place I enjoy to connect with people is Instagram (thom__southern) and twitter (thomsouthern). On Spotify and all that too.