Singer and actor Steve Wall says he is looking forward to a number of socially-managed gigs in Galway in early October with The Stunning.
The performances will be arranged in a supper club style, he told Sunday with Miriam on RTÉ Radio 1 on Sunday morning.
"A little bit cabaret vibe," he said. "They'll be sitting there with their veggie burgers and chicken wings."
The Stunning frontman, who has been very vocal on social media about the impact of the pandemic on the music industry, also joked that patrons "will have to turn up their hearing aids," referring to the necessary social distance.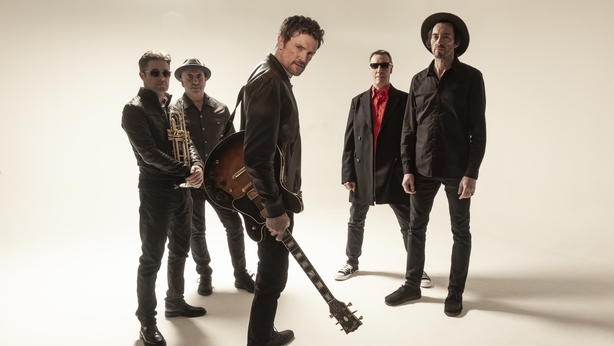 The Stunning, whose core members are Steve and his brother Joe Wall, have not played a gig since December 28, 2019, aside from The Walls' own online Facebook gigs for charity.
"It's so bizarre, little did we think back then how this year would work out. We had a whole year full of gigs and festivals, like all musicians, the summer was going to be packed." Steve said.
The band's first show of 2020 had been due to take place last March, but has now been rescheduled for March 2021. "That's also possibly in doubt, a lot of people think we're not going to have 1,500 people in the Olympia." Steve said.
Steve, who can currently be seen in new RTÉ drama The South Westerlies, has endured an exceptional amount of family tragedy in recent times, as he explained to Miriam. His brother Vinnie was involved in a car crash in March 2017 and suffered brain damage.
Vinnie's daughter Estlin, who was a week short of her fourth birthday, had been in the car with her father, and sadly died a few days after the accident.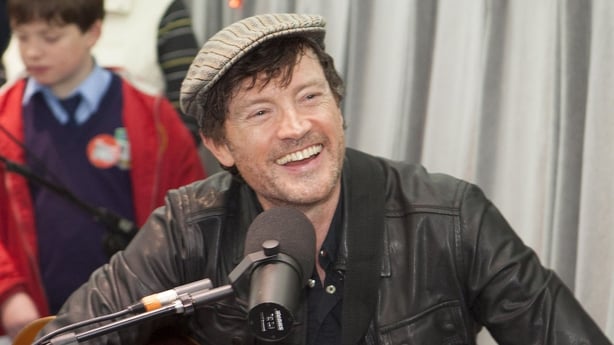 "That whole year - and I suppose since - it changed a lot of things in our family, you know," Steve revealed. "That year was a whole year of going to hospitals. My mother, then, who had just gotten over cancer, it basically came back with a vengeance. So the whole year was basically going to see her and going to see Vinnie in various hospitals."
We need your consent to load this YouTube contentWe use YouTube to manage extra content that can set cookies on your device and collect data about your activity. Please review their details and accept them to load the content.Manage Preferences
There was one handy period, which the family could even laugh about, when both his mother and brother were in the same hospital.
"He was upstairs in the High Dependency unit in Limerick and she was downstairs in the cancer ward." Steve said.
His mother died in January 2018 and the actor and singer says that it has been two years of "dealing with grief."
"I think that probably had an effect on me creatively as well. I think that there is a lot of stuff in there that I haven't quite come to terms with, that is waiting to come out."
Episode three of The South Westerlies, starring Sorcha Cusack, Orla Brady, Patrick Bergin and Steve Wall, can be seen tonight on RTÉ One at 9.30pm
Listen back to the full Sunday with Miriam interview with Steve Wall here