Northern Ireland's Health Minister Robin Swann has strongly criticised Belfast singer Van Morrison for releasing three new songs condemning measures to tackle coronavirus.
Mr Swann described the songs as "dangerous".
A statement on the singer's website says the tracks, Born to Be Free, As I Walked Out, and No More Lockdown, will be available for download and streaming only from selected outlets.
The BBC reports that in his lyrics the singer accuses scientists of "making up crooked facts" to justify measures to "enslave" the population.
He also sings: "The new normal, is not normal. We were born to be free."
In No More Lockdown, he sings: "No more lockdown/No more government overreach/No more fascist bullies/Disturbing our peace."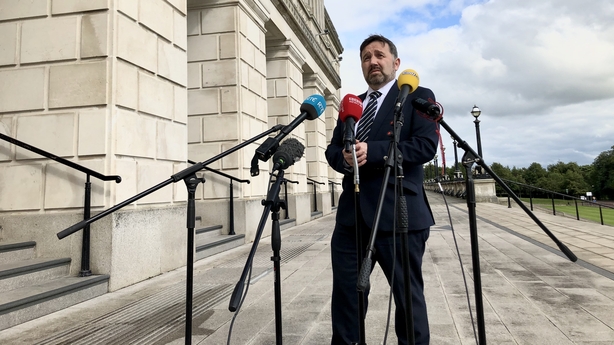 The Stormont health minister today criticised the international star.
"I don't know where he gets his facts. I know where the emotions are on this, but I will say that sort of messaging is dangerous," he told BBC Radio Ulster.
"Our messaging is about saving lives.
"If Van wanted to sing a song about saving lives, then that would be more in keeping with where we are at the minute.
"If Van Morrison has counter-scientific facts that he's prepared to stand over, and have that debate with the chief scientific adviser, then I think that's how he should do it."
In a statement announcing the songs, which were recorded in Belfast and England, Mr Morrison said: "I'm not telling people what to do or think, the government is doing a great job of that already.
"It's about freedom of choice, I believe people should have the right to think for themselves."
The controversy comes just weeks after President Michel D Higgins and senior Irish politicians joined dozens of Ireland's leading singers and artists to pay tribute to Van Morrison to mark his 75th birthday.