Jude Law and Naomie Harris star in The Third Day, OAP B&B returns for a new run, as does Room 104 and Opry le Daniel, while it's cheerio to the first responders on 9-1-1 . . .
Pick of the Day
The Third Day, 9.00pm, Sky Atlantic & NOW TV
Jude Law and Naomie Harris star in this psychological thriller, the first original drama to be produced by Sky's new production house, Sky Studios.
This unique story is told over six episodes and in two distinct, but interconnected halves.
One is Summer, following Sam (Law), after he is drawn to a mysterious island off the British coast inhabited by a group of islanders set on preserving their traditions at any cost.
Then there's Winter, following Helen (Harris), who also comes to the island seeking answers, but whose arrival precipitates a fractious battle to decide its fate.
This one could go either way . . .
Don't Miss
OAP B&B, 9.00pm, Virgin Media One
Tonight's opening episode features Patrick and Paul. Patrick is in his 90s and lives in Ballsbridge. Originally from Inchicore, the former US Merchant Mariner has just returned to Ireland after 50 years abroad.
Paul is 25 and lives in Kildare. He works in a private homeless hostel in Dublin, sometimes doing 15-hour shifts overnight and is crippled by fuel costs. Patrick loves to read, while Paul thinks newspapers are just yesterday's news.
With Patrick's lofty life experience and Paul's obsession with social media, can they really integrate into each other's lives and happily share a home?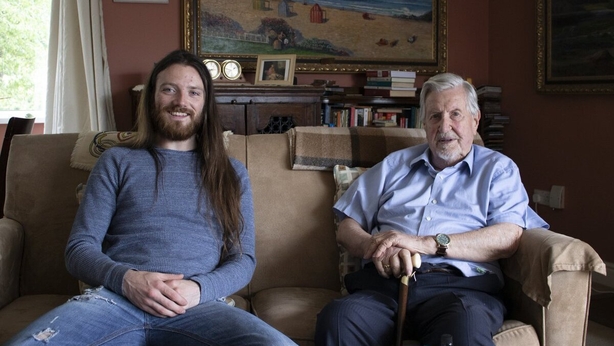 New or Returning Shows
Britain's Biggest Dig, 9.00pm, BBC Two
Anthropologist Professor Alice Roberts and historian Dr Yasmin Khan dig deep into the huge excavations at Saint James's in London.
They use their respective skills to reveal the stories of the forgotten fortunes of both rich and poor in Georgian London and of a city that was becoming the centre of a global empire.
Yasmin uses the historical records to explore the fascinating lives of the extraordinary and ordinary people buried at St James's.
They range from rapacious empire builders to the astonishing story of a tiny child who was about to be buried in the cemetery, only for it to be discovered that she was still alive.
Room 104, 9.35pm, Sky Comedy
Jay and Mark Duplass' mind-bending anthology series returns for a second run.
Set in the eponymous hotel room, each episode features a new collection of guests, each of whom reveal their unique circumstances and quirks.
In the season two premiere, three friends on a weekend trip to celebrate Grace's 30th birthday are surprised by the arrival of her uninvited sister.
Then in episode two, Jim (Rainn Wilson, The US Office) reunites with his third-grade teacher and challenges him to admit to an incident from the past that left him forever changed.
Opry le Daniel, 9.30pm, TG4
Daniel O'Donnell returns to the Millennium Forum in Derry to present a new season of his show.
This opening episode will pay tribute to Glen Campbell in the company of his daughter Ashley Campbell, along with Johnny Brady, Ciarán Rosney and Marc Roberts.
Viewers will get an insight into his life, his worldwide reputation and the influence he had on Irish performers.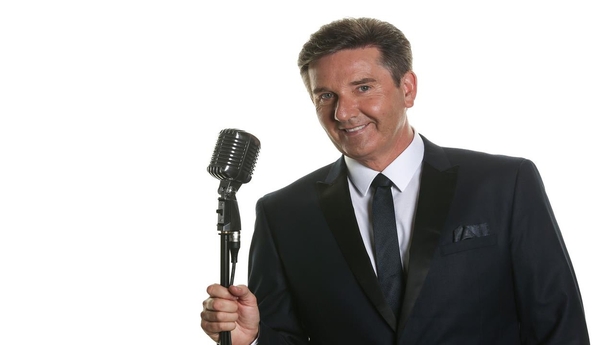 New to Download
Taco Chronicles: Volume 2, Netflix
Many of the most popular taco styles have long, rich, little-known histories. Explore some of them in Season 2 of this eye-opening, mouth-watering food adventure.
Michael McIntyre: Showman, Netflix
Multi-award winning comedian Michael McIntyre makes his Netflix Original Stand-up comedy special debut.
Fresh from his Big World Tour, he recalls encounters such as avoiding shark attacks in Australia, New Zealanders' strange relationship with vowels, the difference between performing for a US audience versus a British one, as well as his trademark tales of family life.
Hope Frozen: A Quest to Live Twice, Netflix
A two-year-old girl from Bangkok - nicknamed Einz - became the youngest person in the world to undergo cryo-preservation.
After her death from brain cancer, her family stores her remains in an American lab. Her head and brain now rest inside a tank in Arizona.
Hope Frozen follows the family who made this unorthodox decision.
Ending Today
9-1-1, 9.00pm, Sky Witness & NOW TV
Season 3 of this often entertaining and original look at first responders in Los Angeles comes to an end.
The main focus of this finale is on the118 team as they rush to save lives in the aftermath of a massive train derailment.
Best news is that Connie Britton's back!
Cat Tales: In from the Wild, 9.00pm, BBC Four
In this episode, there's a close-up look at the world's most popular furry pet, the cat.
Detailed real-time brain scans reveal a possible explanation for why owners are besotted with their cats.
A cat's meow plugs straight into the emotional centres of our brains in exactly the same way as a baby's cry.
And adult cats only meow to humans. So they may not intend to manipulate us, but they do. It turns out owners literally can't help loving their cats.
Click here for TV listings