I seem to have spent the last few months wishing time away, hoping restrictions would be lifted, planning reunions and praying that the number of Covid cases would come down, says RTÉ's North-East Correspondent Sinéad Hussey.
I still can't believe it's September. Six months on and the numbers are rising again. It's hard not to feel apprehensive about the months ahead. Looking back on lockdown now, it seems like a lifetime ago. For me work continued on, as normal. When it came to stories, as is the nature of news, there was always a tale to tell. So many people were suffering grief, loss, isolation and loneliness. In truth I was never busier. Every day I drove across the north-east, I felt like I was on the set of a movie. I'm often heard moaning about traffic and roadworks, but the roads during lockdown were a lonely place to be. Trucks and emergency vehicles were the only traffic you'd meet.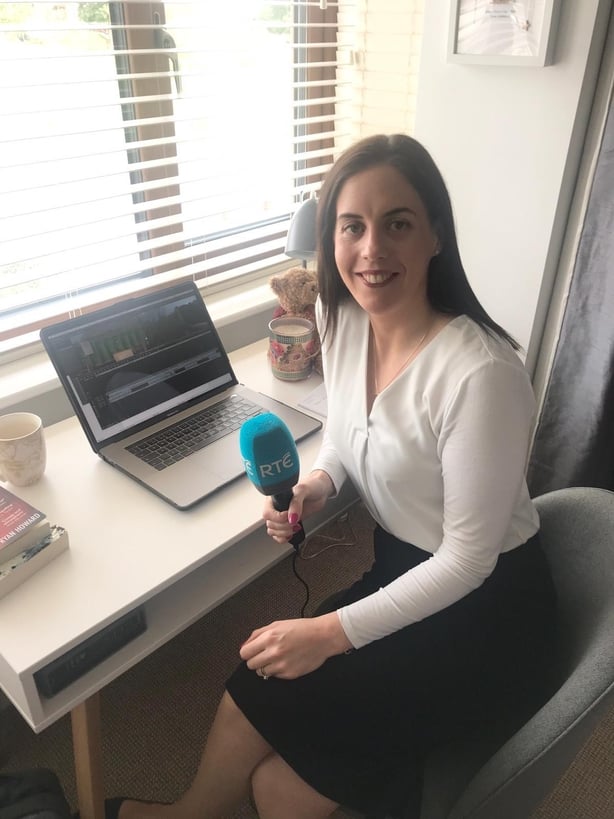 In the busiest of places like Drogheda or Navan the streets were silent and the shutters were down on shops. Most days I encountered a Garda checkpoint or two,and often we'd strike up conversation about the crisis unfolding or the weather! Filling stations were quiet too and with fewer people on the road I enjoyed longer conversations at the till. I'm not sure if it was just me but everyone seemed friendlier.
The stories varied from lockdown birthdays to Covid community initiatives. The virus really brought out the best in people. But there were difficult and upsetting stories too, none more so than the impact this deadly virus has had on nursing homes.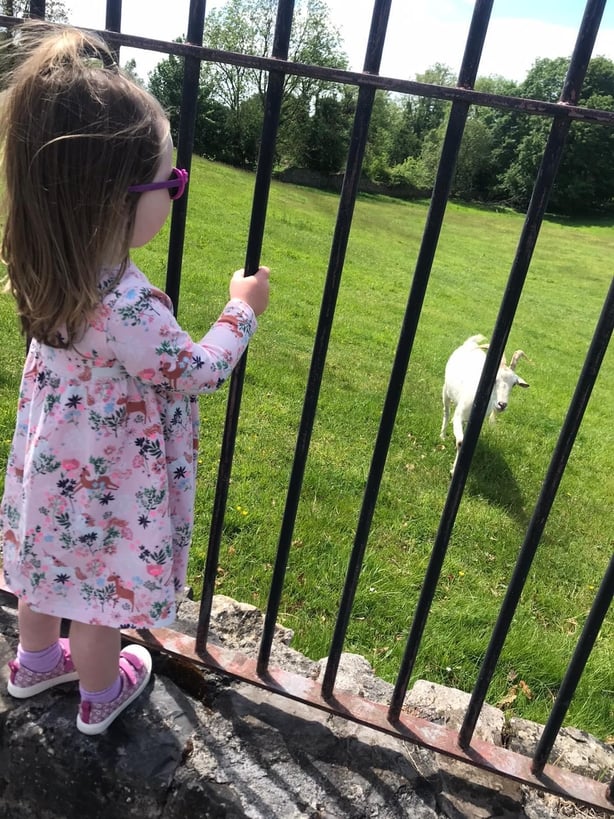 In terms of work practices, we had to adjust. Interviews had to be done outside where possible. All our equipment had to be sanitised before and after stories. Social distancing was really important. The camera crews were great and they made sure everything ran smoothly, despite the restrictions.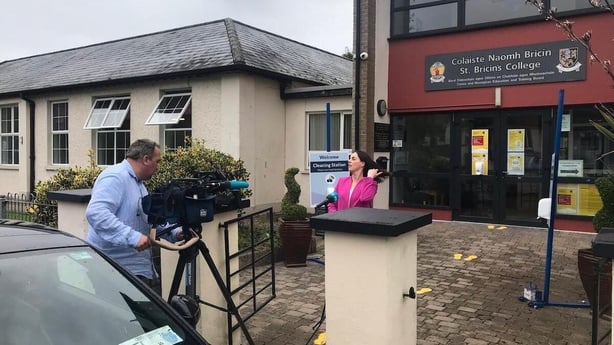 Back in Dublin, there's a great team in the newsroom who got on with the job and kept the show on the road. Some of my colleagues worked from home. Others were in the office. We kept in touch on the phone and over Zoom but I've missed seeing many of them in 'real life'. Even though I've been working remotely since I became North-East Correspondent, I often visit the newsroom in Dublin. I've haven't been there since January.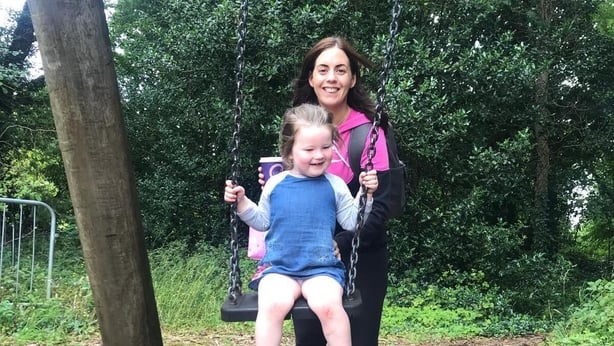 Before Covid, I would often edit my reports in the lobby of a hotel, or in a local café, but that was no longer an option. I edit most of my stories from home now in a make-shift office set up in the weeks after lockdown. It can sometimes be difficult with my two-year-old daughter Aoibhín running around so I usually record my voice under a duvet to improve sound quality (and to drown out the background noise of Peppa Pig or PJ Masks!).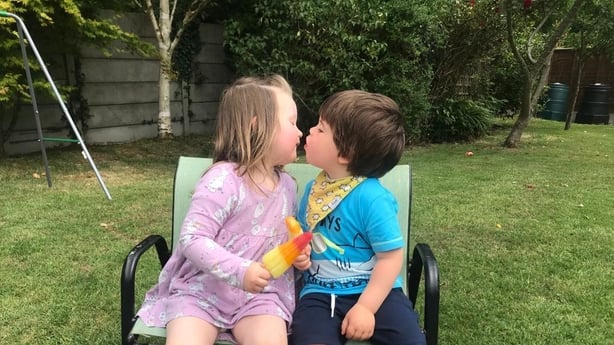 Outside of work, life was definitely slower. I was happy to be at home. I did the baking and the zoom calls. I painted my shed and my fence and then I painted my neighbour's fence! I tried to keep up exercise, going for walks and runs along with doing home work-outs. My neighbours Lucy and Michelle were sending cakes over the fence every day so working off the cake was my main motivation! On that point, I'm lucky to have the best neighbours around and lockdown was made easier by our evening chats over the fence. Thanks Lucy and Michelle!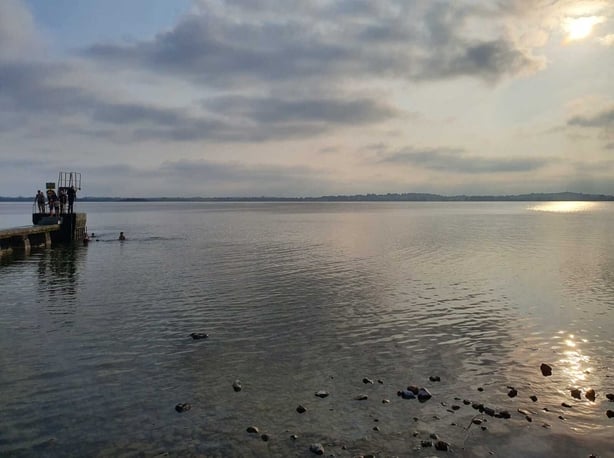 When the five kilometre restriction was lifted I started lake swimming and I'm now converted. I am fortunate to live close to Lough Owel in Mullingar and I try to get out a few times a week. There were lots of walks along the Royal Canal and around Belvedere Gardens when it re-opened.
I also took a trip to Fore Abbey which is home to the ruins of a 7th Century Christian monastery founded by St Fechin. If you haven't heard about the seven wonders of Fore, you should look it up. You might think I work for Westmeath Tourism but I don't, I swear. Lockdown has definitely made me more appreciative of what I have on my own doorstep.
Later in the summer I was able to travel to Longford again to see my family. It was difficult being apart. Driving down the N4 that day was like going home for Christmas. My sister Alma had been working as a nurse on the frontline throughout and we were all worried about her. Seeing my parents and then watching Aoibhín and her cousin Rían get up to devilment again was really special. It only took them five minutes to start fighting again. Thankfully they're both at an age where they're oblivious to what has been going on with Covid and that has certainly made lockdown easier.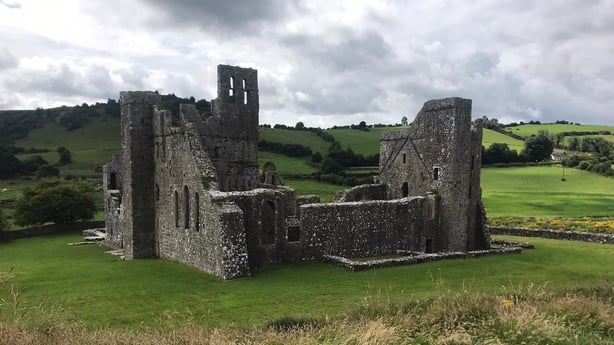 When it came to TV, I got sucked into news almost fifteen hours a day. From Morning Ireland right through to the BBC News at 10, I just couldn't help myself. But after a few weeks I decided I had to try and switch off. I adored Normal People. I had really enjoyed the book and TV series lived up to it in every way. I'm now watching The Crown and I'm really enjoying it.
I've really missed GAA this summer and all that comes with it. I miss the craic, standing on the terrace in Pearse Park minutes before throw in. I miss travelling to games, the half-time cup of tea, the excitement when you're three points up at half-time, the hope that this could be Longford's year and the inevitable disappointment, when you realise that no matter how far you get, you'll have to meet Dublin somewhere along the line.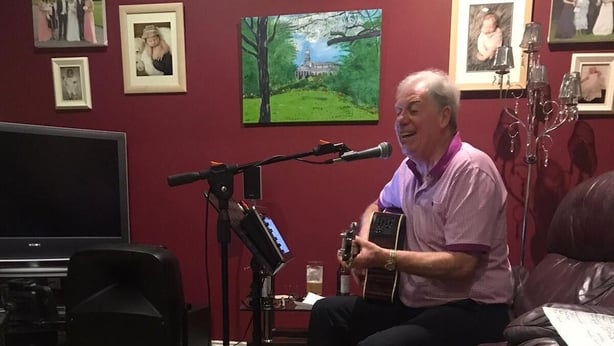 Instead of The Sunday Game, I now have another weekly ritual on Sundays. My father Seán used to play in showbands in the 70s and 80s and he has been in numerous bands over the years. About two weeks into lockdown my sisters Laura and Alma encouraged him to take to Facebook. He now plays two hours music every Sunday night to about 200 people. There's friends of his from Australia and America even tuned in.
It's lifted the spirits of so many people and gave them something to look forward to. He doesn't know if he'll play music in a pub again but for now, he's content with his weekly stint from the corner of the sitting room.
There's no doubt our lives are unavoidably different in the wake of Covid-19, and they're likely to stay that way until the outbreak is contained or treatments and vaccines become available. I'm grateful that my family has remained well throughout. However, I'm aware of the pain and suffering that many others have endured and there's no doubt the impact of Covid-19 will be felt for a some time to come.