Singer Una Healy has discussed the "devastating" end of her marriage to Ben Foden in a new interview, saying: "When you're in hell, you can't go 'round it, you have to go through it. It's the only way."
The Saturdays singer-turned-solo-artist made her comments in an interview with The Sun's Fabulous magazine.
We need your consent to load this Instagram contentWe use Instagram to manage extra content that can set cookies on your device and collect data about your activity. Please review their details and accept them to load the content.Manage Preferences
Healy and former England rugby player Foden were married for six years from 2012 to 2018 and were a couple for a decade. Their divorce was finalised last year. They are parents to daughter Aoife, aged eight; and son Tadhg, aged five.
"For the sake of the kids I had to stay strong," Healy said.
"Obviously, they've seen me upset, and there have been moments where I've just started crying, but both of them would come up and give me a hug or write little notes saying 'I love you' and I knew I had to pull myself out of it.
"Everything is for them. They are the most important thing in my life and I have to guide them now."
Healy also reflected on the fact that Foden is now married again in the US with a baby daughter.
"Divorce is a tough old thing to go through," she continued. "You don't walk down the aisle expecting this to happen. You hope it's going to be forever and you don't marry with any other intention. And when it doesn't work out, it's devastating. Totally devastating.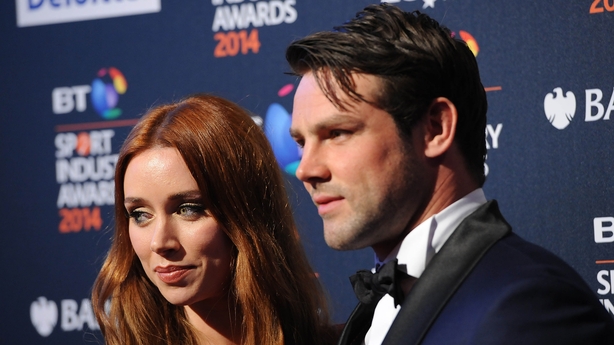 "So that was hard enough, but last summer when he got married again, that was a big shock to me. I was like: 'Woah, what is this?'
"It was something else I had to get my head around. But life goes on, doesn't it?"
"Marriage is just a day you sign a paper," she told the magazine. "A relationship is so much more, and some relationships aren't meant to be forever.
"The relationship was meant to be – I wouldn't have my two gorgeous children if it wasn't for it – so I could never look back and regret it. I just know now it wasn't meant to be forever."
Healy said that she and Foden are now "in a better place" in their contacts with each other.
"The worst of it was towards the end, but we did have some really great times and I can look back and see that now."
Looking to the future, she added: "I'm enjoying getting to know the new me. I'm no longer someone who was one half of someone else and I don't need a man to complete me. But having said that, I'm looking forward to getting out there fishing again!"