Big Year In Big School is a new docuseries about young student life in 2020, David Attenborough presents Extinction: The Facts, there's some 9/11 programming, and it's the finale of crime drama Strike . . .
Pick of the Day
Big Year In Big School, 9.00pm, Virgin Media One
This should be well worth a look.
It's a documentary following schoolchildren at Aston Village Educate Together in Drogheda as they attend school during the tumultuous events of 2020.
The show will see the highs and lows as students adjusting to the new school year. Viewers will also get a glimpse into the trials and tribulations parents faced while home-schooling.
Don't Miss
The Movies, 9.00pm, Sky Documentaries & NOW TV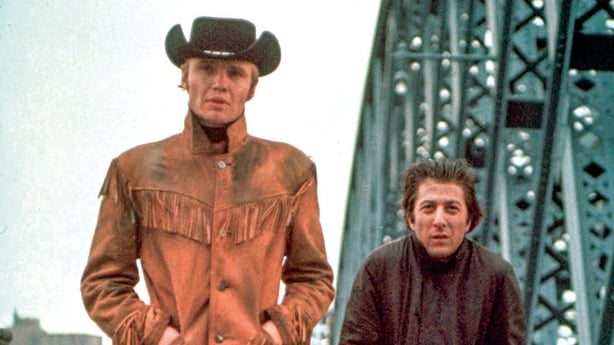 This trip down Hollywood Memory Lane continues into the 1960s, as secret agent James Bond makes his screen debut.
Meanwhile, Clint Eastwood steals the show in Spaghetti Westerns and actors such as Paul Newman, Steve McQueen and Sidney Poitier rule the box office.
By the end of the decade, the combination of daring films such as Bonnie and Clyde and The Graduate change the direction of American cinema.
The decade closes with John Wayne winning his only Oscar for True Grit and a movie with an X rating, Midnight Cowboy (above), winning Best Picture.
The South Westerlies, 9.30pm, RTÉ One
This six-part drama starring Orla Brady (below) as Kate Ryan, an Environmental Compliance consultant for Norwegian energy giant Noreg Oil comntinues.
This week, Kate attempts to change hearts and minds before a key Town Hall vote, while worrying about her son Conor's growing friendship with surfer Baz.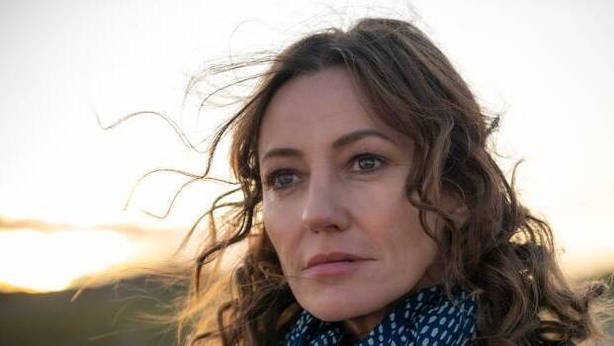 The Meaning of Life, 10.30pm, RTÉ One
This week, Joe Duffy meets cervical cancer campaigner Vicky Phelan, who reflects back on the events that have shaped her life so far and how they have changed her views.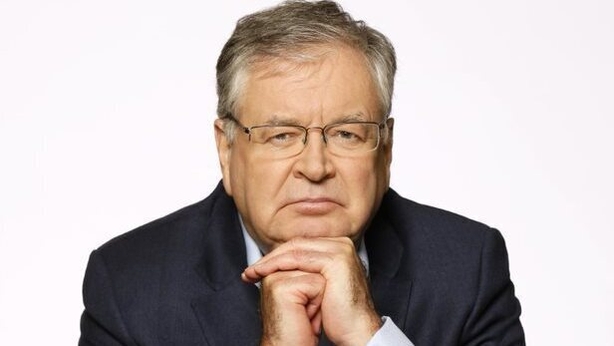 New or Returning Shows
Extinction: The Facts, 8.00pm, BBC One
With a million species under threat (just let that sink in - a MILLION), David Attenborough explores the science of extinction and how this has consequences for everyone.
The programme examines why biodiversity loss is happening and what it means - not just for the natural world, but for all mankind.
The loss of biodiversity threatens food and water security, undermines humans' ability to control the climate, and places humans at greater risk of pandemics.
Leading experts including Robert Watson and plant scientist Prof Kathy Willis explain how all groups in the natural world are in decline, and that extinction is now happening up to 100 times faster than the natural evolutionary rate.
Moscow Noir, 10.55pm, Channel 4
Swedish thriller set in Moscow in 1999, focusing on ambitious young investment banker Tom Blixen, whose career is on the rocks after recent deals have fallen through.
When his friend Fredrik asks for help selling some shares in a dead-end oil company called Neftnik, Tom sees a chance for them both to win when his researches turn up an unexploited oil field in Western Siberia.
Tom must hustle in unknown financial territory to find sellers and buyers among very dodgy but wealthy businessmen, and his by-the-book boss Rebecka suspects that Tom is in over his head.
9/11: The Final Minutes of Flight 93, 9.00pm, Sky History & NOW TV
On September 11, 2001, one hijacked plane never reached its target when United 93 crashed in rural Pennsylvania.
Now, for the first time, previously classified streams of evidence are combined to piece together what really happened in a gripping minute-by-minute account.
Extreme Animals: One Wild Day, 8.00pm, Sky Nature & NOW TV
Patrick Aryee narrates this natural history series, taking viewers on a 24-hour journey with the most extraordinary animals on the planet, revealing the surprising and ingenious ways they thrive at different moments throughout the day.
In the first episode, viewers get to spend 24 hours in the life of some of the world's most extreme desert animals.
A family of desert elephants embark on an epic journey, a beetle takes part in some morning yoga, and a real-life night monster takes advantage of different moments over a day in the desert.
Ending Today
Strike - Lethal White, 9.00pm, BBC One
This is quite downbeat for a Sunday night drama, but this fourth season of the JK Rowling adaptation has been a really good watch.
Robin meets Raphael for a drink, and he explains more about Freddie's bullying of Rhiannon, which gives Geraint a strong motive for Chiswell's murder.
They are interrupted by a call from Matthew, which Robin blocks before revealing that they have separated.
The police show Robin and Strike CCTV footage of Kinvara at Paddington Station the night before Chiswell died, while Tegan reveals that she previously witnessed Kinvara hit Chiswell over the head with a hammer.
I'll Be Gone in the Dark, 9.00pm, Sky Crime & NOW TV
The conclusion of the HBO docuseries about Michelle McNamara's determined hunt for the Golden State Killer sees her investigation take place post-houmous following her sudden death.
As Michelle's loved ones grieve, her work to unmask the Golden State Killer lives on.
Inspired by McNamara's interest in genealogy and online DNA testing services, Paul Holes, Chief of Forensics in Contra Costa County, reconstructs the killer's family tree with the help of genetic genealogist Barbara-Rae Venter.
Click here for TV listings