I feel an enormous amount of sympathy for the children in this whole crisis, says Raidió na Gaeltachta presenter Máirín Ní Ghadhra
I have been working from home since very early on in the crisis due to having underlying conditions which put me amongst those most at risk. I actually find I can be more productive at home as there is no temptation to join in office conversations, or to indulge in the odd cup of coffee too many!  
I present An tSeachtain le Máirín Ni Ghadhra, a ninety-minute current affairs programme broadcast on Sunday mornings, and that continued until the end of June. Although COVID was all-consuming in the early weeks, I always tried to refer to other things happening in the world as well on the programme. 
As soon as the schools were closed, we got into a routine at home. My husband Séamus - who also works for Raidió na Gaeltachta was in the upstairs office/studio, our elder daughter at her online classes in the den, and the younger daughter and I at the kitchen table combining her schoolwork with my reading and preparing for Sunday. It worked out pretty well once we got into a pattern.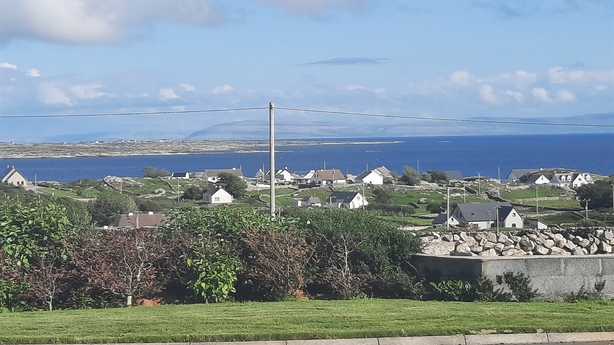 I feel an enormous amount of sympathy for the children in this whole crisis. My twelve and thirteen-year-old daughters have had a great amount of patience and have dealt with their being totally confined for such long periods very well. Which of us at that age wanted to spend so much time with our parents?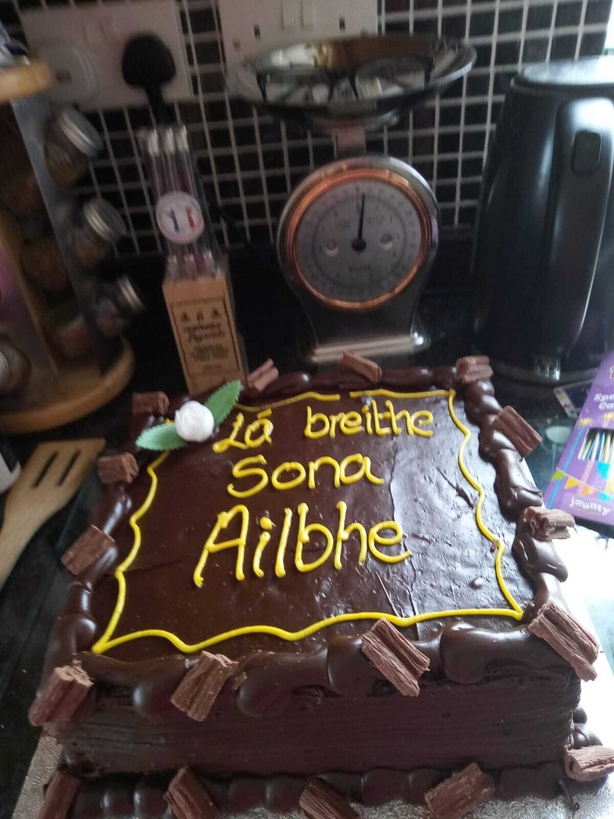 Their friends are everything to them, and despite the obvious dangers, online contact has given them a certain amount of social engagement. My youngest daughter is Ailbhe, and her birthday usually coincides with the start of the summer holidays at the end of June and is normally a big celebration. This year, it provided a chance to have two friends over and me constantly warning them to stay apart! Mamó also came to visit for the first time in several months.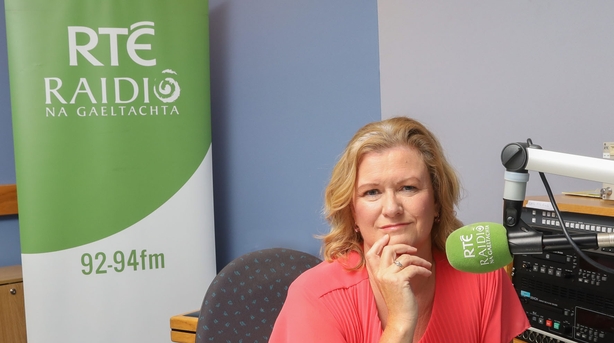 I have managed during this time to put a dent in the pile of books by my bed, everything from history to politics and crime fiction. John Bolton's tome on his time in the White House, The Room Where It Happened, was a difficult read but I thoroughly enjoyed Samantha Power and John Bercow's books on their time in public life, as well as Mary L. Trump's account of a dysfunctional American family. I am also a big fan of Val McDermid and Jane Casey.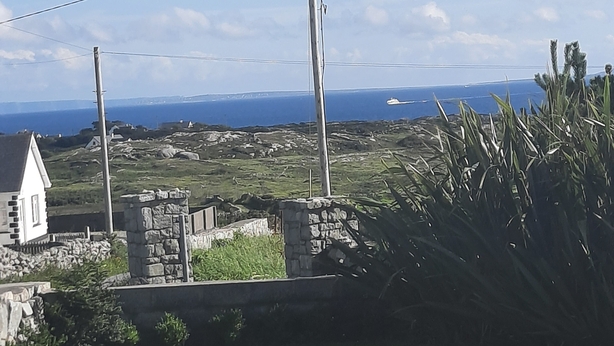 I have caught up on some very interesting documentaries on the likes of Hillary Clinton and Michelle Obama on television. American politics is a favourite of mine, making the run in to the presidential election a must-view at the moment.
Since An tSeachtain finished for the summer schedule, I have been working on a series of extended interviews, Glórtha an Údaráis, to commemorate the establishment of the Gaeltacht development authority, Údarás na Gaeltachta in 1980. 
An tSeachtain le Máirín Ní Ghadhra will be broadcast on Saturday and Sunday mornings in the new autumn schedule, kicking off in September. I am looking forward to the challenge of presenting two entertaining, relevant and informative programmes to keep listeners up to date during the continuing crisis. Life may be more normal when schools open, but there is always the chance of another wave and we must all still take great care. Ar scáth a chéile a mhaireann muid.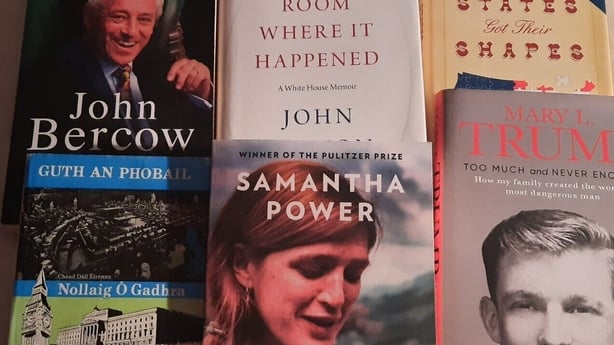 Máirín Ní Ghadhra presents RTÉ Raidió na Gaeltachta weekend current affairs show An tSeachtain le Máirín Ní Ghadhra, which resumes this Saturday at 11am, with Sunday's programme at 10am.