There's a documentary about Jihad Jane, another called Can We Cure Kids Cancer?, Gogglebox Ireland returns, as do kitchen queens Mary Berry and Nadiya Hussain . . .
Pick of the Day
Jihad Jane, 9.35pm, RTÉ One
In March 2010, two American women, including one who named herself Jihad Jane, were arrested in a number of high-profile arrests in Waterford, Ireland, which were trumpeted by the US attorney's office as 'the new face of terrorism'.
Facing huge jail sentences, the two women pleaded guilty but now for the first time ever, with unprecedented access, Jihad Jane tells the story of the most absurd terror cell ever to come together.
Jihad Jane is about the Internet and the online world and the damaged people who made plans to murder a Swedish cartoonist.
It shows how reality came crashing in, when they met in person for the first time.
The film (reviewed here) captures post 9-11 America and what emerges is a touching and haunting portrait of not only a damaged terror cell but the country and world that they emerged from.
Don't Miss
Two Weeks To Live, 10.00pm, Sky One & NOW TV
Maisie Williams' post GOT career continues with this daft-but-enjoyable dramedy.
Williams' character Kim faces her dad's killer in an epic showdown while Jay tells a disapproving Nicky that he plans to propose to his girlfriend, Beth.
As Kim appears battered and bloody from the fight, having learned from Jimmy that the world is not about to end, she confronts Nicky who comes clean with disastrous consequences.
Can We Cure Kids Cancer?, 10.00pm, Channel 4
Sixty years ago, when the Royal Marsden Hospital in London started treating children with cancer, the diagnosis was a death sentence.
Now revolutionary drugs are being used to treat their previously incurable cancers.
This challenging documentary follows Lily, 14, and two three-year-olds, Artemis and Charlotte, as they receive pioneering treatment to save their lives.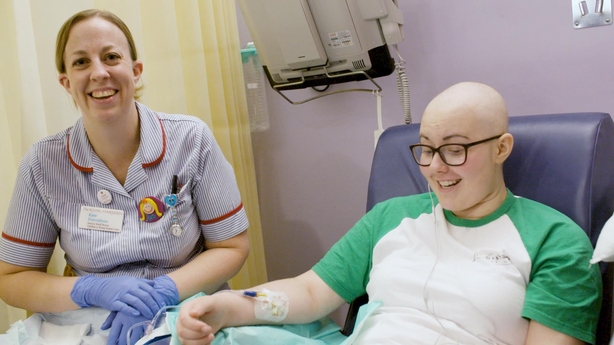 New or Returning Shows
Gogglebox Ireland, 9.00pm, Virgin Media One
Deirdre O'Kane (below) provides the voiceover as a selection of telly addicts pass comment on the week's programmes from the comfort of their living rooms.
Two new families join the set-up for this new run.
Heading to Kilkenny for the first time ever, there's the Saunders family headed by homecare worker Helen and retired Garda Der.
The couple has been together for nearly 40 years and three of their four sons together will be joining them on their corner sofa.
In Lucan, there's Tallaght-native Lariche and her husband Gary (who's also a Shamrock Rovers supporter, so he's obviously quite a catch), who will be enjoying some entertainment at a social distance from Lariche's younger brothers Gilmar and Blair.
Just look at the state of Gary's sock!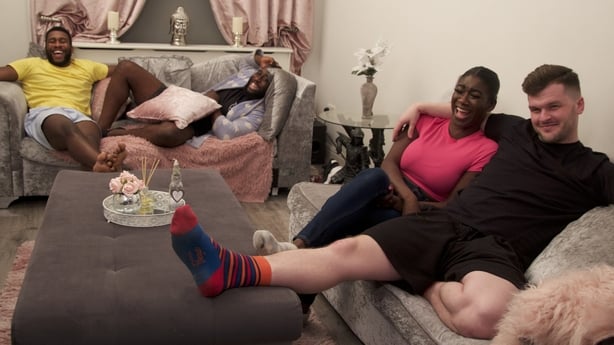 Mary Berry's Simple Comforts, 8.00pm, BBC Two
Back on the box again, Mary Berry returns to the city where she learned to cook - Paris!
It is a place that lives and breathes food, and Mary wants to sample the very best of it. Where better to start than a fromagerie to buy cheese for her own version of a melting, crunchy croque monsieur.
Next, under the spire of the Eiffel Tower, Mary enjoys the perfect bistro lunch, all washed down with a drop of fine wine, before she heads to one of the city's favourite creperies to finesse her technique - whipping up the classic lemon and sugar crepe.
Nadiya Bakes, 8.30pm, BBC Two
Nadiya Hussain presents her favourite recipes for classic bakes with a twist.
Everyday cupcakes are transformed into ice cream-flavoured, fun-filled treasures that are guaranteed to make you smile.
A traditional scone is given a modern remix in a blueberry scone pizza that might just change the way you think about cream teas forever, while a spicy Asian kick takes a traditional toad-in-the-hole to a new level to create a comforting savoury classic.
Defending the Guilty, 9.00pm, RTÉ2
Comedy following idealistic pupil barrister Will Packham (Will Sharp), as he is shown the ropes by his cynical, worldly-wise pupilmaster Caroline (Catherine Parkinson).
New to Download
Get Organized with The Home, Netflix
Organizers Clea Shearer and Joanna Teplin of The Home Edit conquer clutter and transform lives. Reese Witherspoon and Molly Sims coproduce.
The Social Dilemma, Netflix
We tweet, we like, and we share - but what are the consequences of our growing dependence on social media?
As digital platforms increasingly become a lifeline to stay connected, Silicon Valley insiders reveal how social media is reprogramming civilization by exposing what's hiding on the other side of your screen.
Ending Today
Coronation Street Icons: Liz McDonald, 8.30pm, Virgin Media One
The best moments from Beverley Callard's career on Coronation Street, charting the key storylines that have made Liz McDonald such an iconic character
Click here for TV listings