The beginning of lockdown seems like a lifetime ago and while I have fond memories of that time with my family I won't forget the challenging times either, says RTÉ Newsroom's Dyane Connor.
Life has been crazy for the past six months. The beginning of lockdown seems like a lifetime ago and while I have fond memories of that time with my family I won't forget the challenging times either.
I have two boys, five- year old Benjamin and Max who will be two in December. I have no doubt they have enjoyed having both Mom and Dad around a lot more as we worked from home. My husband Mark is also a journalist, working with The Irish Times.
He was the first to begin "remote working" in March. I joined him the following week and our bedroom was transformed into a mini-newsroom. Thankfully we didn't have to home-school but we had other challenges: entertaining the boys while we worked to tight deadlines with no childcare.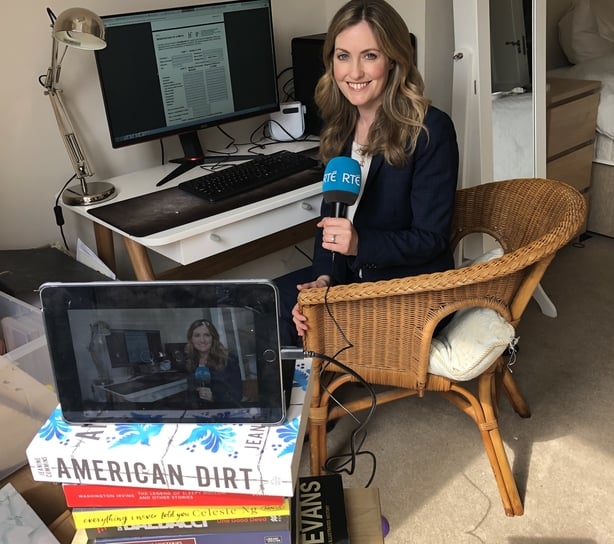 Like many households we relied on TV a lot but, while that worked for Benjamin, Max was too young to have any interest. He could often be heard in the background of my voice recordings so I would have to redo them numerous times, hiding in different rooms or taking refuge in the car.
I set up my interviewees from home and then went out to film. Driving around Dublin during that time to film was surreal. I would be stopped at Garda checkpoints at least three times a day and the city centre was like a ghost town.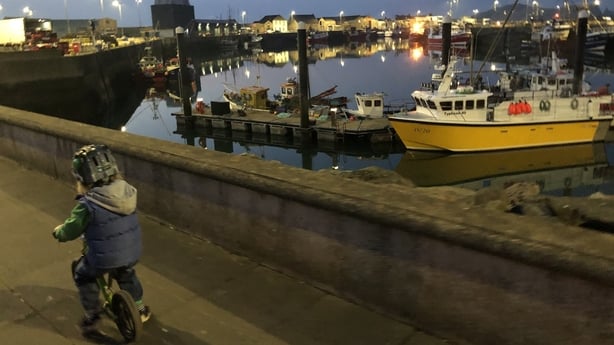 Then it was back home where I worked remotely with a video editor while playing tag team with my husband minding the boys. I could never have imagined being able to do my job remotely before Covid 19 but it's amazing what can be done now with technology. I work with amazing colleagues, video editors and camera men who went above and beyond to ensure my packages made it to air.
My mother was a lifesaver during this time. Cocooned in Kenmare, County Kerry she helped with bedtime; reading stories to Benjamin over Facetime and then singing him to sleep while Mark and I worked. Technology also kept me connected to friends and family.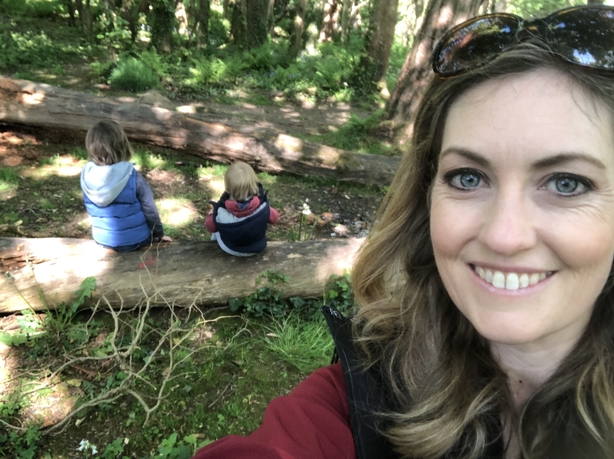 Our first zoom event was a birthday party for my nephew Charlie. Zoom table quizes then became a regular Saturday night event. I was particularly ambitious one weekend and bought an "isolation friendly" Murder Mystery game. It went surprisingly well and was a really an enjoyable night.
I'm an active person and like to stay fit, so I jog at least three times a week. I love to run the three piers in Howth, nothing beats it to unwind. Sometimes during lockdown Benjamin came with me on his scooter or bike. The novelty has worn off now and he no longer accompanies me.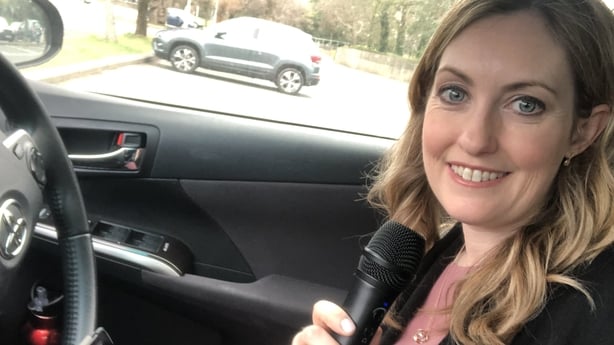 We're very lucky where we live, within two kilometres of our house we could go to the beach, go for walks or explore the woods in Deerpark Estate. Over three months of the severe restrictions, a fairy village appeared in the woods where local children brought fairy doors and painted stones. It brought so much joy heading there every morning before I started work to see if there was a new fairy in residence. Sadly it has now been removed.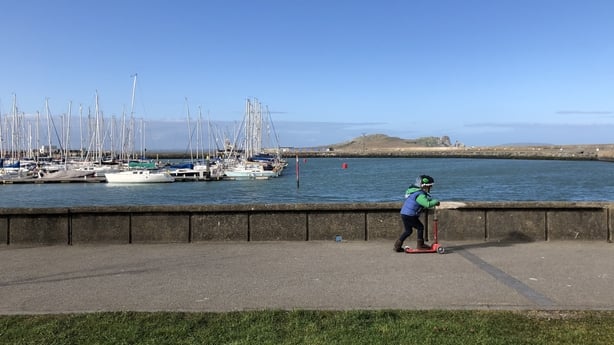 The radio is always on in our house, starting with Morning Ireland right up until the end of Drivetime and then my husband has BBC World Service playing while he cooks dinner. Mark does all the cooking in our house and we enjoyed really good food during lockdown, making the most of all the fishmongers on our doorstep. It's a rare sight to see me cooking.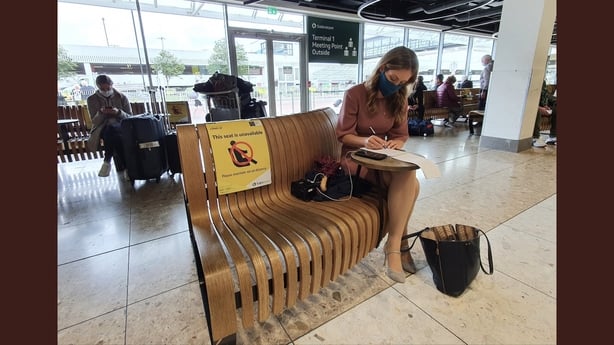 In the evenings we watched the box-set of The Sopranos (for the third time). I enjoy reading although I haven't had much opportunity lately. I love crime fiction, David Baldacci, Harlen Coburn and Tess Gerritsen are my "go to" authors. Over the past few months Benjamin has started enjoying board games, so we've had fun playing Snakes and Ladders and Mouse Trap in the garden, which we finally finished during lockdown.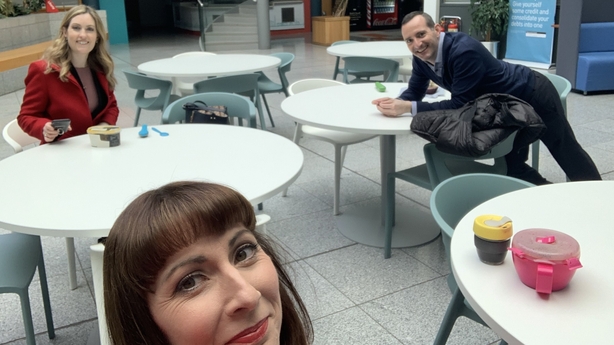 When the restrictions eased at the beginning of July it was such a relief to have our amazing childminder back. It meant I could return to the office which is very different now with social distancing requirements. I have really missed seeing a lot of friends over the past few months but I'm lucky to have two of my closest working in RTÉ, Sharon Tobin and Dimitri O Donnell. We've managed a few socially-distanced lunches. It's very different on the RTÉ campus at the moment with a one-way system in place on the corridors and all desks two metres apart. We're always conscious of social distancing.
Mark's parents live nearby so it's been great for the boys to see them regularly and we've helped each other out with shopping. During the severe restrictions, visits were on either side of the window but now we can have coffee and chats in the garden.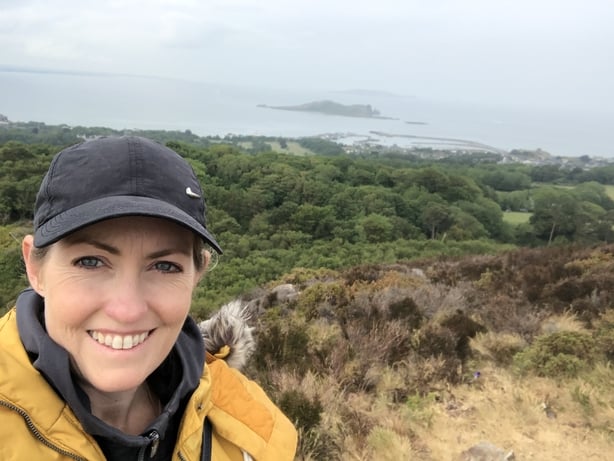 After five long months apart I visited my family in mid-July. My mom normally comes to visit very regularly so it was hard not to see her for so long. We had been due to go on a holiday to the Netherlands in June with my parents, sister, brother and their families.
Obviously it didn't happen but we got to spend a week together in Kerry in July. It was so lovely to see them and so nice to see my boys playing with their cousins. We paid another short visit last week before Benjamin started Junior Infants. I fear it may be a while before I see them again but I take consolation in that they are happy and healthy, as are we. Covid 19 has made me realise I need to slow down and appreciate the simple things in life. But I do look forward to a good karaoke and bubbles when this is all over.