It's grub on the double as Eat Well For Less? returns and there's a Food Unwrapped: Comfort Foods Special, Ros na Rún celebrates 25 years, while there's the final episode of Sue Perkins: Along the US-Mexico Border . . .
Pick of the Day
Eat Well For Less? 8.00pm, BBC One
In the first episode of the new season, Gregg Wallace and Chris Bavin are in Windsor with single mum Holly, who has her hands full looking after her two sons, Spencer (16) and 11-year-old Fletcher.
Caring for Spencer, who has cerebral palsy, leaves Holly little time to cook, and as a result the family have become dependent on microwavable ready meals.
While Spencer is happy to eat most foods, Fletcher who has recently been diagnosed with autism, is fussier. He regularly skips meals and, like his mother, relies on sugary snacks to get him through the day.
It's time for this family's diet to have a nutritional overhaul. Can Gregg and Chris get the family cooking tasty food from scratch and tempt them away from their favourite big brands in order to save enough for a much-needed holiday?
Don't Miss
Food Unwrapped: Comfort Foods Special, 8.0pm, Channel 4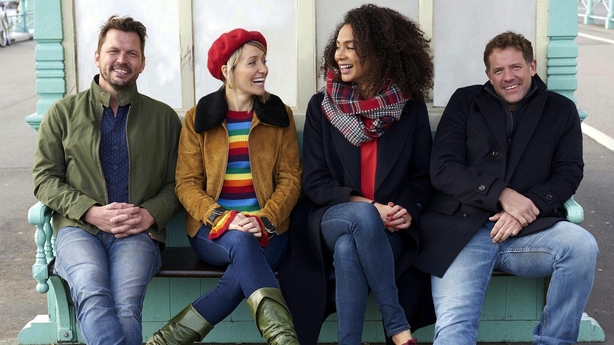 This Food Unwrapped special celebrates those foods we turn to when in need of comfort. From pizza to pork pies, custard to Cornish pasties.
Jimmy Doherty's in Iceland on the trail of fish fingers, Kate Quilton discovers the surprising reason some of the best-loved biscuits are punctured with holes.
Helen Lawal is in Tanzania, dishing up the secrets of vanilla ice cream, while Jimmy probes the price difference between fresh and frozen pizzas.
And Matt Tebbutt puzzles over pork pie jelly - what exactly is it for?
Mrs America, 10.15pm, RTÉ One
It's the second episode of this impressive drama set in early 1970s' USA at a pivotal political time, with an outstanding cast that includes the likes of Cate Blanchett and Rose Byrne.
Gloria Steinem (Byrne) channels her reputation as editor-in-chief of Ms Magazine to lead the fight for women's rights as co-founder of the National Women's Political Caucus.
New or Returning Shows
The Curious Life and Death of: Lizzie Borden, 8.00pm, Smithsonian
Medical historian Lindsey Fitzharris (below) conducts a virtual autopsy to examine the case of the world's most famous cases.
He begins with infamous axe murderess Lizzie Borden - was she really guilty of the murders of her father and stepmother in Fall River, Massachusetts?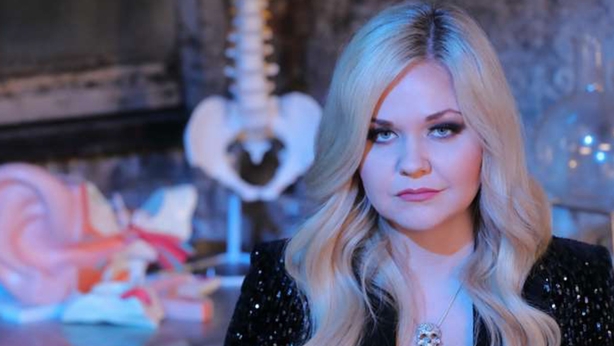 Ros na Rún 25 Bliain - Tadhg, 8.30pm, TG4
Tadhg Ó Direáin has been the local publican, undertaker and a callous businessman in Ros na Rún from the onset.
He never worries that his cruel and often insulting comments drive his customers away. After all, this is the only pub in the village, and Tadhg loves to meddle in other people's business.
In this episode, dedicated to the man viewers love to hate, it's the chance for other characters to meddle in his. They speak openly and candidly about his relationship with his family, his love life, his dodgy business dealings and possibly his secrets that he hides!
How We Tamed the Cat and Dog, 9.00pm, BBC Four
Subtitled Dog Tales: the Making of Man's Best Friend, here are the latest archaeology and genetics answer the biggest questions about dogs.
Where did they come from? How can they all look so different? Why do they make such perfect companions?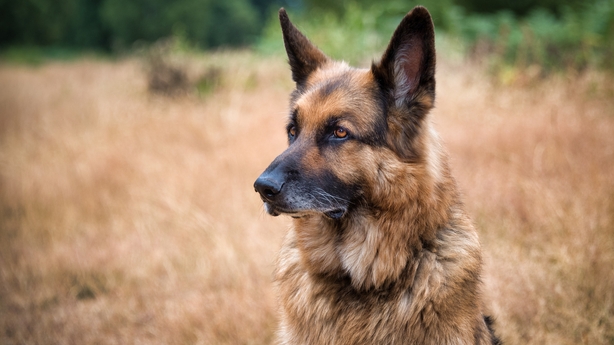 Inside Chelsea: Britain's Wealthiest Borough, 10.00pm, BBC Two
It boasts Britain's most expensive house prices, some of its most exclusive shops and annual salaries that are three times the national average.
What is it like to be wealthy in London's Royal Borough of Kensington and Chelsea - a borough with one of the biggest wealth gaps in the UK?
Intrepid journalist and presenter Mehreen Baig wants to find out. She grew up in Tottenham, which is just a few stops away on the Tube but lightyears away in terms of wealth.
New to Download
StarBeam: Season 2, Netflix
From the selfish Captain Fishbeard to the sullen Miserable Marla, it's up to can-do kid superhero StarBeam to stop all the baddies and save the day.
Ending Today
Sue Perkins: Along the US-Mexico Border, 9.00pm, BBC One
Sue visits the Mexican city of Juarez, which adjoins El Paso, Texas. She meets Gabriela, who is bringing up her kids alone in El Paso as her husband, who is not legal in America, is stuck in Juarez.
Manctopia: Billion Pound Property Boom, 9.00pm, BBC Two
At a consultation event, Anna and Donna learn a tower block is proposed near their homes. Donna's elderly father is desperate to know how long they will be able to live in their home.
Click here for TV listings