Snow Patrol's Gary Lightbody spoke to Ryan Tubridy via Skype from Los Angeles on Friday night's Late Late Show on RTÉ One and said he wished he was standing in a field in Laois at Electric Picnic.
"We should have been at Electric Picnic," he told Tubridy when asked what his original plans for this weekend were. "Hopefully we'll get the chance some other time, but yeah, absolutely gutted about that.
"I'm in Los Angeles. I came out here to work on an album, in February, with a view that I was coming back to Ireland in March. But I didn't manage to get back yet."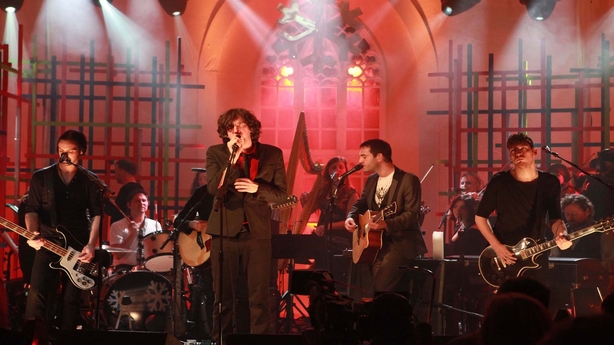 Given that he decided to make music from an early age, Lightbody explained that he largely missed out on experiencing festivals as a fan during his young adult years.
He told Tubridy: "I was kind of lucky in that the band started when I was 18, and most of my early festival experiences were playing festivals. But I did go to one festival - I went to Feile in 1995.
"The first festival that we played was T in the Park in '97, but the first festival I went to was Feile in '95, and I saw The Prodigy and Blur and Kylie Minogue. I remember it all very well."
The Snow Patrol frontman also told Tubridy about his recent Instagram Sessions, which were far more productive than he thought they would be.
"I decided to go on Instagram to write songs with our fans, and not really thinking, on the first day, that I was going to get a song," he recalled. "I wasn't quite sure what was going to happen. It was just a bit of craic.
"And that first day we did write a song. And the 11 Saturdays after that we wrote songs as well. We actually wrote 12 songs over 11 weeks. One week we wrote two.
"It really surprised me," he added. "And at the end of each song, the total would be 5,000 people - so we'd 5,000 songwriters!"