Irish Women in Harmony were among the guests on the opening night of The Late Late Show's new season and announced that they will be releasing an album.
They've already recorded an inspired cover of The Cranberries song Dreams, re-worked and recorded remotely by some of Ireland's finest female artists in aid of Safe Ireland, the national social change agency working to end domestic abuse and coercive control in Ireland.
It's been a massive online hit and is now available on vinyl.
RuthAnne, the guiding light behind the project, told Ryan Tubridy: "We hope that it just made all those women and children - or anyone suffering domestic abuse - a little less alone, supported, we're here for you. Safe Ireland are here, please go to their website.
"And we're just at the beginning," she added, before making a major announcement. "We're making an album. This is not the end for the Irish Women in Harmony. So we just want to thank the Irish public for embracing it this summer. It gave us all a lift. We hoped that we helped people out there."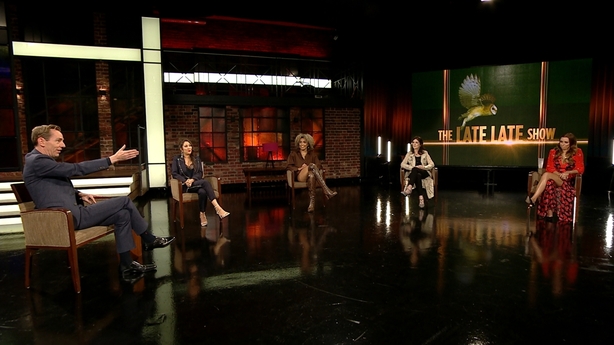 "Do you just say you're making an album?," asked an incredulous Ryan Tubridy.
"We're making an album! And it'll be out this Christmas," RuthAnne replied.
"Hopefully we'll be able to be in studios. We're working on a plan right now where we can maybe have a few of us in studio, socially-distant.
"There'll be some originals on it. As Moya [Brennan] says, there's amazing songwriting, and the girls are playing me their songs. And we need the songs to be heard.
"And there'll be a few more covers, from Irish women... perhaps a Christmas single."