After twenty-five years of journalism you think you've seen it all, says RTÉ Midlands Correspondent Ciaran Mullooly, recalling the Foot and Mouth outbreak as the nearest thing in terms of lockdown to the present scenario
After 25 years of journalism you think you've seen it all. The foot and mouth outbreak early in the new millennium was the nearest I think I have ever come previously to a lockdown scenario - with the state telling you what do and where to go - and I worked for the newsroom all the way through that crisis too.
When I am not on TV or radio, or online for RTÉ, I work voluntarily for the community in which I live at Ballyleague on the banks of the river Shannon in county Roscommon. It was there I was attending a meeting with colleagues involved in a new project to put a special boat on the river for wheelchair-based anglers, when the Taoiseach came on the line from Washington for his live TV message all the way back in March.
It feels like years ago now. We were standing on the banks of the Shannon in brilliant Spring sunshine with no clue of what was coming down the line. Within minutes of the announcement that schools were closing, I was picking up my own two sons - now aged 15 and 10 - and beginning to try and put plans in place for their safety and education for the weeks and months to follow. It was chaotic for a while.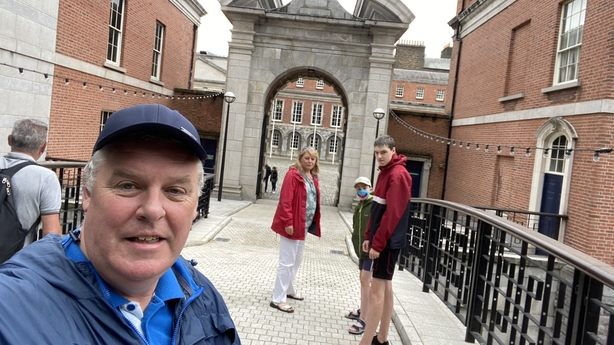 Both of our boys worked online with the teachers in their schools, but it was extremely testing for us all. I went back to school last year and studied for a BA Honours degree in Social Enterprise, Leadership and Management. However, unlike my two sisters, I do not possess the talents required for teaching.
Patience is one virtue I struggle badly with so sitting down with Eoghan or Bryan for four hours a day was always going to be testing and that's only some of the issues I experienced. The boys would give you a proper critical analysis of how I was doing and why they were so very happy to see me going out the door on assignments for RTÉ News.
The truth is I was never busier any other year than I was in the period March to July 2020. Every day I drove around the midlands and further afield on essential work for RTÉ News - reporting on communities who were struggling with the virus, nursing homes and psychiatric hospitals with severe problems, parishes with elderly residents suffering isolation, meat factories closing down and illness, and villages and towns with desolate funeral scenes.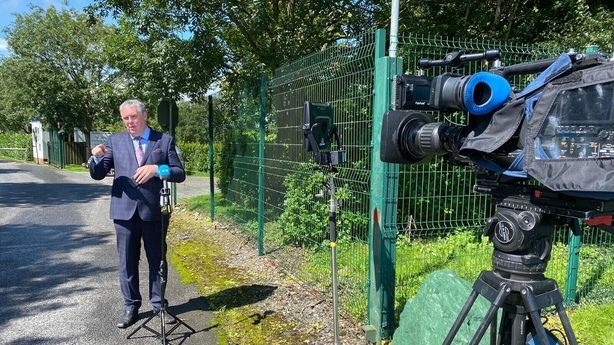 One such occasion still sticks in the memory. Two partners in a household both passed away within days - their loved ones left behind and then forced to watch as funerals, attended by just a handful, proceeded.
I walked into the graveyard on my own midway during the day of the funerals. The first coffin had been placed in the ground but was not yet been covered in the soil, and alongside it, another fresh grave had been opened for the other person - the funeral just underway nearby.
The place was deserted with a real feeling of death and despair in the air. I had been alerted to the deaths by a family relative who couldn't attend either funeral - the sense of loss and helplessness and anger all combining to provide us all with memories we never want to restore.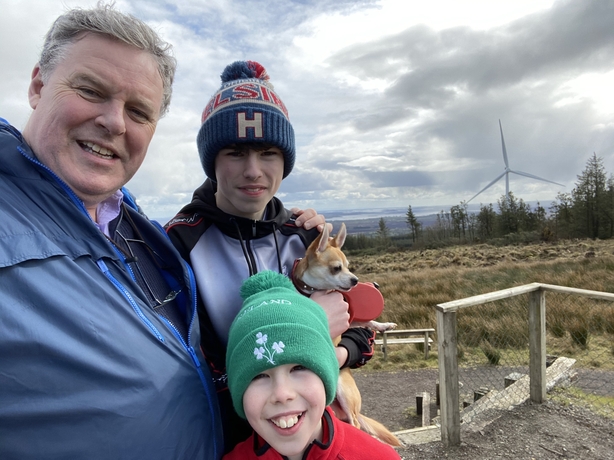 Eventually it was my turn to stay home for three weeks and look after the boys with Angela when the lockdown was eventually lifted. In truth, I found the daily homework sessions with the two lads very very tough - especially when trying to understand Maths again after all those years.
It was immediately problematic. I challenged the logic in some of my older son's conclusions. He was not impressed. He was also right most of the time about the answers so I soon cut my losses and moved on. Later when I repeatedly questioned what was happening to Classroom-Based Assessments, both of the boys and their mother gave me a yellow card. I limped away to the dugout for reserves.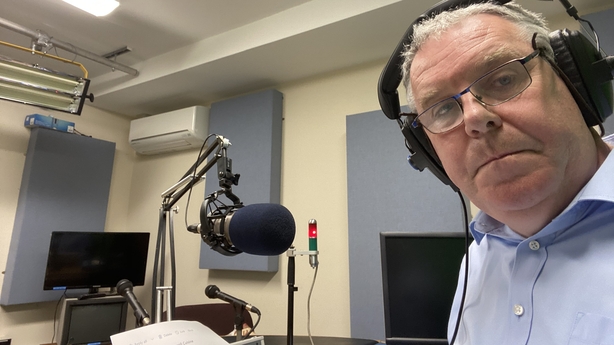 Sanity came for me during the lockdown in the way of a life-changing project from my community and voluntary work portfolio. After five years of hard labour in research and fundraising, our new access for all boat came in from Estonia when that country finally made its way onto the green list, and for the first time, we carried wheelchair users on the Shannon.
The boat is unique here - its bow lowering like a small car ferry to allow eight wheelchair users 'roll-on' and roll-off' for the very first time. No hoisting and no lifting. It made dreams come through, and we all took huge satisfaction from the sight of James and Sean scooting up the ramp on their first voyage on the Shannon - complete with face masks and sanitisers everywhere. Mission accomplished.
While I was working, I didn't watch too much TV. Arriving home after eight at night, the energy was not there but in mid-summer I discovered Derry Girls along with my wife for the first time. With only a passing interest in the BBC/RTÉ creation up to this, we found some quality time together to laugh and giggle our way through at least six episodes and now - we're hooked. The casting was so fantastic. The acting exquisite. We are ready to re-discover it all again now. What a gem!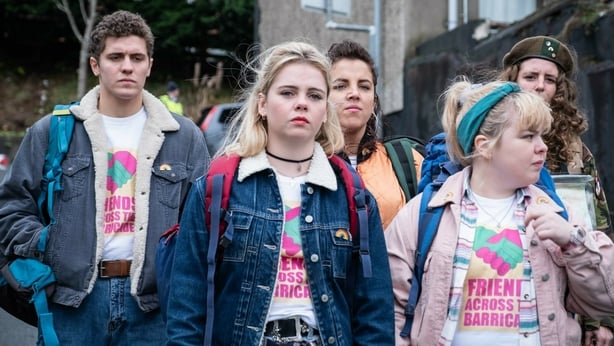 My real reading this year was confined to one short week on holiday in Donegal. Mary Trump's 'exposé' on her uncle's state of mind offered lots in terms of inside family scandal of and background of the President of the United States of America but, ultimately, delivered very little really.
The truth is - she had a hatchet to bury for what happened to her own vulnerable father in the course of the carve-up of the Trump family estate and, unfortunately for us, she never really got beyond that 'campaign' to give us any degree of what might be described as something 'new'. I didn't even finish the last chapter.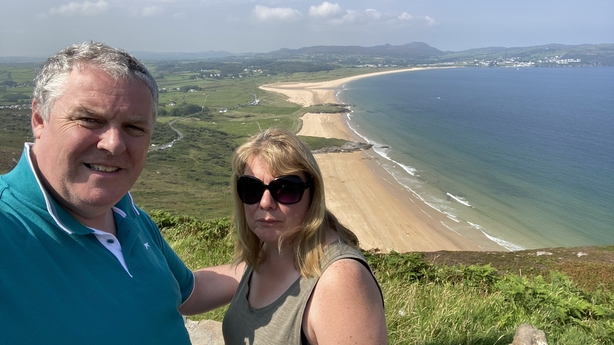 Now I'm stuck half-way through an autobiographical account of the life and sporting times of rugby star Mr Peter Stringer. The book was recommended by my son - a young man who reads 800 per cent more than his father nowadays - and so far it's a cracker. The honesty is refreshing and the not so glamorous side of an International sports athlete very interesting and levelling to read about too.
Not that there will be much time to read anyway in the autumn and winter ahead. The semi-lockdown of Laois, Offaly and Kildare has been hugely damaging to the economy of the midlands and, like every other parent, I worry about the long-term psychological effects on our children and older folk who live alone.
Getting a vaccine in place quickly to solve this world pandemic is clearly the number one priority but picking up the pieces in terms of a mental health action plan in a country with huge issues already around suicide and self-harm must surely be the next priority. I hope somebody has already started it.