There's a documentary tracing the history of Irish hip hop, The 2 Johnnies Do America, Frankie Boyle's New World Order returns - and Young Wallander lands on Netflix . . .
Pick of the Day
Origins: the Story of Irish Hip Hop, 10.15pm, RTÉ One
As someone who considers Scary Eire to be the greatest band to ever come from Ireland, this is certainly an essential watch for me - but anyone interested in hip hop should find it fascinating.
Origins: The Story of Irish Hip Hop is a forty-year chronology, taking viewers from the pioneering days of late 1980s' Ireland and the arrival of the groundbreaking Scary Eire in the early '90s, all the way to the present day.
Following the likes of Blindboy, Denise Chaila, KOJAQUE, Lethal Dialect and Godknows among many others, the documentary brings you on a journey through the decades to the current thriving scene, as the country has recently experienced an explosion of hip-hop talent.
Here's Scary Eire's Roam - it's not for sensitive ears!
Don't Miss
The 2 Johnnies Do America, 9.30pm, RTÉ2
The 2 Johnnies are taking on America. From Tipperary, they are regarded as comedians, musicians, presenters and formerly bad hurlers. Not necessarily in that order.
The lads have decided to make their way in the world and embark on their first tour of the United States of America.
First up, they're in Los Angeles. They take a trip to Compton - renowned for its gangs, violence, crime, and hip hop - and come face to face with some unusual people who mistake them for the police.
The lads also try their hand at rollerskating, remix one of their hit singles with Randy, and train with GAA club LA Cougers.
New or Returning Shows
Frankie Boyle's New World Order, 10.00pm, BBC Two
Scottish comedian Frankie Boyle returns to help make some sense of and get a few laughs at the expense of what's definitely been a bewildering 2020 so far.
Regular viewers will know what to expect: Frankie makes a string of bold and often outrageous statements which he then picks apart with the help of the likes of Sara Pascoe, Miles Jupp, Sophie Duker, Kiri Pritchard-McLean, Jamali Maddix and a variety of comic guests.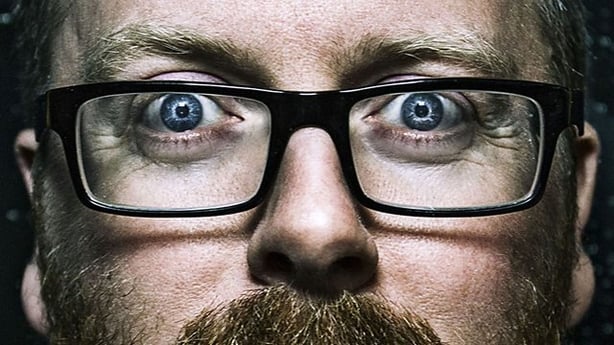 Council House Britain, 9.00pm, Channel 4
The suburb of Southwark in London is one of the biggest social landlords in Britain.
Through the eyes of frontline council workers and residents, this series follows the many varied stories concerning a basic universal need - a roof over our heads and a place to call home.
Housing officer Charmain looks after around 600 residents on her patch, including a resident who's lost his key; a situation with a window cleaner performing a highwire act; and a vulnerable resident who's not answering his door.
Bailte, 8.00pm, TG4
Back for a second season, and in programme one Síle Nic Chonaonaigh visits the town land of An Baile Uachtarach in West Kerry.
From the top of Ceann Sibéal she enjoys the spectacular scenery where Star Wars was filmed.
She also meets a young farmer who made the decision to return home to farm, despite the lure of New Zealand, and the only remaining lobster fisherman from the village.
New to Download
Young Wallander, Netflix
An incendiary hate-crime stirs civil unrest, fast-tracking rookie cop Kurt Wallander to detective in this origin story for the popular central character from the Swedish novelist Henning Mankell's Kurt Wallander novels.
Love, Guaranteed, Netflix
To save her small law firm, earnest lawyer Susan (Rachael Leigh Cook) takes a high-paying case from Nick (Damon Wayans Jr), a charming new client who wants to sue a dating website that guarantees love.
But as the case heats up, so do Susan and Nick's feelings for each other.
Afonso Padilha: Alma de Pobre, Netflix
Brazilian comedian Afonso Padilha dives into his humble beginnings and digs out hilarious stories about his childhood in what's described as a 'very personal' set.
Ending Today
Glow Up: Britain's Next Make-Up Star, 8.00pm, BBC Two
It is the Glow Up final, and the MUAs must deliver a masterclass in one of the world's most famous department stores – Harrods - in order to be crowned Britain's next make-up star.
The Directors, 9.00pm, Sky Arts & NOW TV
In the final episode of the season, The Directors examines the career of Robert Aldrich.
Rising up through the ranks as an assistant to some of the 1940's great directors at RKO Pictures, Aldrich became a principal director in the fifties and went on to create influential and still well-regarded films such as Kiss Me Deadly, What Ever Happened to Baby Jane, Flight of the Phoenix and The Dirty Dozen.
Click here for TV listings