Sinead O'Connor spoke to Ryan Tubridy today about her decision to become a healthcare worker, revealing it is something she has wanted to do "for years".
The Dublin singer is going to train to become a healthcare assistant and spoke to The Ryan Tubridy Show this morning on RTÉ Radio 1, revealing that the death of a close friend inspired her to move into the area of palliative care.
We need your consent to load this SoundCloud contentWe use SoundCloud to manage extra content that can set cookies on your device and collect data about your activity. Please review their details and accept them to load the content.Manage Preferences
"That's something that I wanted to do for years, it's not because of the Covid thing, it's not that I'm rushing to the frontline," she said.
"The area that I want to work in ultimately is palliative care. The 28th of September, that's it, head down, it's just one year . . . that's how I'm making use of the time, I had a whole year of shows booked...that's how I'm making use of the fact that I'm unemployed for the year.
She added: "It's something I've wanted to do since I was a child was work in the area of palliative care. There are also personal reasons, the first song I ever wrote in my life when I was 14 was exactly about this.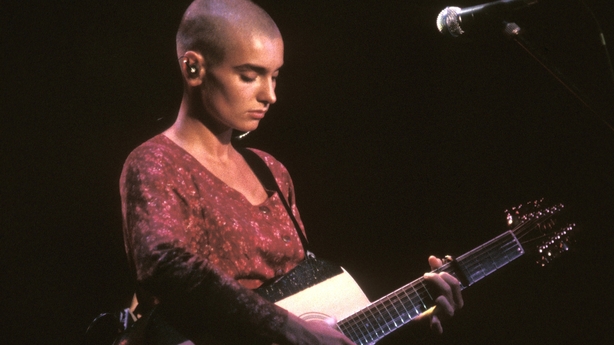 "A huge impetus for me was one of my best friends in the world actually died about five years ago. He asked me one night would I sleep in the bed with him when he found out he was dying and I told him I would but in the end, I was too frightened and I didn't.
"I felt from then I would never leave a person alone and I let my friend down very badly. I didn't get into the bed with him because I was so frightened . . . of death and dying and of him dying."
O'Conor reckons it will be 3-4 years before she gets to do the work she would like to do, and the first step is getting her healthcare assistant diploma.
She also spoke with Ryan Tubridy about the "magical" experience of being a grandmother, her upcoming single release, and her views on US President Donald Trump.
You can listen to the full with Sinead interview here.