The COVID-19 restrictions both here in the US and in Ireland were announced during what is one of the busiest weeks of the year for an RTÉ Washington Correspondent, recalls RTÉ's Brian O'Donovan
It was mid-March and the then Taoiseach Leo Varadkar was in the US for the annual St Patrick's celebrations. His visit had already been cut back because of the coronavirus but he was still scheduled to meet US President Donald Trump at the White House for the traditional Shamrock Ceremony.
The night before, the Taoiseach attended the annual Ireland Funds Gala Dinner in Washington DC. The US Speaker of the House Nancy Pelosi was being honoured and had just finished her speech when phones started to ping. Guests rose from their tables and huddled in groups. The VIPs, including the Taoiseach and Speaker Pelosi, were swiftly escorted out of the building.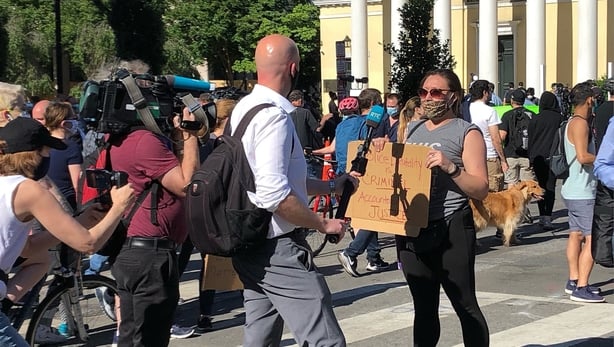 Donald Trump had just announced a ban on travel from Europe into the US because of the coronavirus. It was an unprecedented move that, at the time, was criticised for being an overreaction but it was just the start of the countless travel bans and restrictions that were to follow around the world.
The next morning, before his meeting with President Trump, Leo Varadkar addressed the media across the street from the White House and announced that Ireland would be going into lockdown. Like everyone else, the weeks and months that followed saw big changes to how I did my job.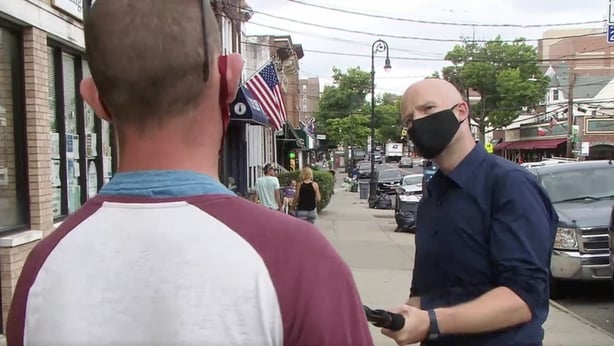 We are fortunate that, similar to many US homes, our house has a basement. It quickly became my home studio from where I would edit TV reports, do live radio interviews and record podcasts. It was a busy time. While the coronavirus was, and still is a global news story, the high numbers of cases and deaths in America and the response of the Trump administration meant there was always a huge focus on the US.
The killing of George Floyd by police in late May, followed by massive protests in June, would become another major news story. My cameraman Murray and I had to take precautions while covering the demonstrations and interviewing protesters. We wore face masks and used a long boom pole for our microphone in order to maintain social distancing. It has been that way ever since. Whether we are interviewing Donald Trump supporters at one of his rallies, or Joe Biden voters at the Democratic National Convention, safety has to come first.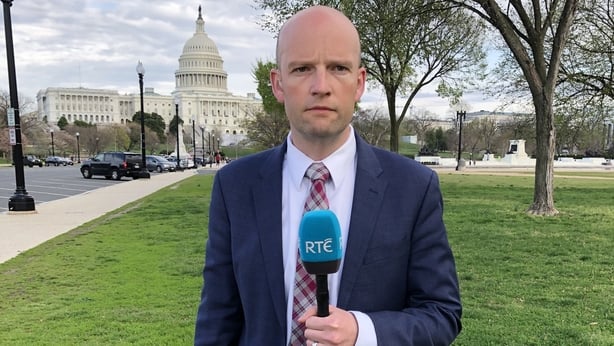 On a personal level, the lockdown has made home feel very far away. Skype, Zoom, FaceTime and WhatsApp video chats have been great for keeping in touch, but we miss not being able to travel back to Ireland or have family visit us here.
But this is a minor complaint and I know I am in a very fortunate position. I am here in the US with my wife Joanna and our daughters Lucy and Erin. The coronavirus has caused so much hurt and suffering around the world but we are lucky. We have our health and we have each other.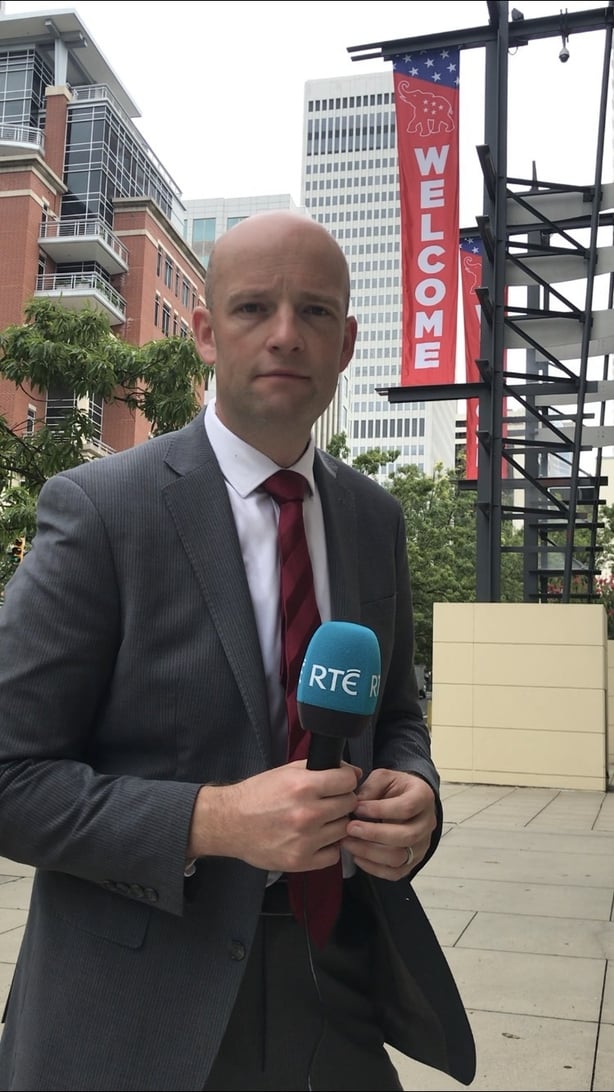 Being unable to travel far has allowed us to explore attractions on our doorstep. There are some amazing National Parks, forests, mountains, lakes and beaches all within driving distance of Washington DC and we've really enjoyed visiting them.
As the US presidential election approaches, I will be spending more time on the road covering the campaigns but our basement won't be left idle. It is no longer a home studio and has now been converted into a home classroom as our girls prepare for another school term of virtual learning.