Coronation Street's Beverley Callard has explained her sudden disappearance from the British soap - she's no longer able to walk.
The 63-year-old who plays Liz McDonald on the ITV show, suddenly disappeared earlier this year, shortly after announcing her plans to leave the soap.
Now she has revealed that she's learning to walk again after what should have been a routine hip operation left her unable to return to the show.
Actress Beverley told Mirror Online: "I have been gone because it has been the worst six months of my life.
"I have been in the most excruciating pain you can imagine – like teeth grinding inside my hip.
"But worse than that was the mental torture of thinking 'is this the end for me?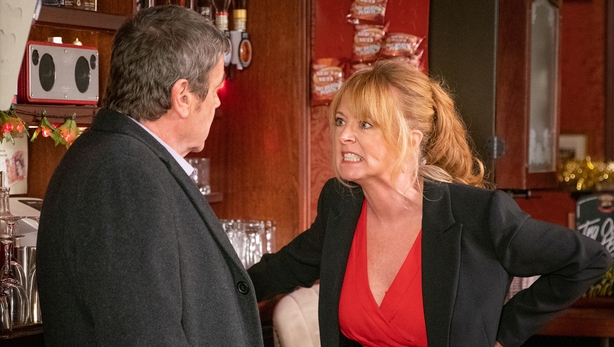 "A huge part of me thought I'd never be able to return to Coronation Street - that I wouldn't even walk again."
Callard was left fearing she could be in a wheelchair for the rest of her life and has considered getting a stairlift installed in her home.
She explained she is now suing the hospital that carried out the op as she believes a minor keyhole surgery, which led to a full hip replacement, should never have taken place.
She also admitted she has fears she may not be able to return to her soap character - who she has been playing on and off for the last 36 years - to film her exit storyline.
Callard explained: "Liz is famous for mini skirts, stockings and high heels shoes. Not crutches and a mobility scooter. I thought I wouldn't be able to do my job any more.
"That is how bad it has been. There was definite doubt over whether I would walk again."
"I was in a state of shock and pain for four months. It has been absolute hell."