Tenet star Elizabeth Debicki has told RTÉ Entertainment that her inner critic decreed that everyone in the long-awaited Christopher Nolan film was "exceptional" - except her.
When it was put to Debicki that her character, Kat, is very much "the heart side" of the spy thriller, the Australian star replied: "I have heard that now a few times. I suppose I'm never going to see it like that, because I'm going to see me in the ensemble of the film.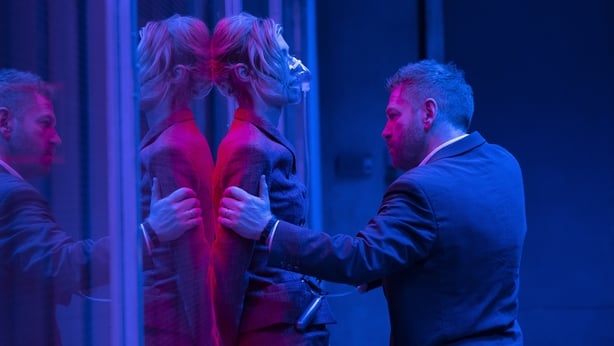 "I think that she does have - it's one of the reasons why I loved her on the page and I loved playing her - a pretty extraordinary scope to her, emotionally, and what she goes through in the movie. There's a lot of colour and there's a lot of range written into that role. 
"I'm biased, obviously, because when I watch my own work I'm always like, 'Bleeh!' I find it very difficult, and I watched the movie and went, 'Oh my God: everybody, everybody else is exceptional!'"
"But I felt like, actually, what JD [her co-star John David Washington] and Ken [Kenneth Branagh] and Rob [Robert Pattinson] and I do is actually really come together as a foursome, and we're sort of playing different notes to the whole thing," Debicki added.
"Without one you don't have the other. So I think they all bring a kind of heart to it, just different colours."
Tenet is in cinemas now.
Read Alan Corr's Tenet review.