With 18 hours of new drama, a slate of important new documentaries, a bumper calendar of sport and entertainment and a wide range of independent news, current affairs and investigative programmes, there's something for everyone on RTÉ this autumn.
TV
The Late?Late?Show?returns after an unforgettable season that brought the nation together at much-needed moments and with a promise of a?Late?Late?Toy Show?like no other?this Christmas.??????
Ray D'Arcy?returns to Saturday nights, while Joe Duffy will bring his warmth and curiosity to?The Meaning of Life?as he carries forward the torch of Gay Byrne's much-loved series, talking to the likes of Vicky Phelan, Mary Lou McDonald, and?Blindboy?Boatclub.??????
Today with Maura and?Dáithí is back for more daily chat and craic on RTÉ One.
We need your consent to load this YouTube contentWe use YouTube to manage extra content that can set cookies on your device and collect data about your activity. Please review their details and accept them to load the content.Manage Preferences
Drama
As well as new period drama Dead Still and The South Westerlies, there's Smother, a new?six-part?drama?written by Kate?O'Riordan?and starring?Dervla?Kirwan in a family thriller about deeply buried secrets, set in a small town on the wild and rugged coast of Clare.?
Fair City?returns after five months off air on Sunday,?September 6,?as the people of?Carrigstown?reflect on life during Covid-19.?September?also?sees the return of?EastEnders.????
New in comedy,?The?2 Johnnies Do America?sees the popular podcast comedians navigate their first US tour, and Sinead Quinlan:?Thanks?a Brilliant, which stars the up-and-coming Corkonian comedian, comes to the RTÉ Player.??????
Fantasy Ireland?is a new, post-watershed animated comedy series set in?a fantastical version of contemporary Ireland.?
RTÉ will also air acclaimed?international?drama?Mrs. America,?starring Cate Blanchett,?Phoebe Waller-Bridge's Fleabag featuring Andrew Scott, and season two of? Kevin Costner's Yellowstone.?
News and Current Affairs
In what has been an unprecedented year for Ireland and the world, RTÉ will continue to report, reflect and debate changing and challenging times with world-class news and current affairs coverage.?
RTÉ News?brings you the most-watched news programmes in Ireland, and new team David McCullagh and Caitriona Perry will be at the helm of flagship bulletin, the?Six-One News, from August 31.??????
This autumn sees?more live studio debate?with?Miriam O'Callaghan anchoring Prime Time, and Claire Byrne Live returning?on Monday nights.????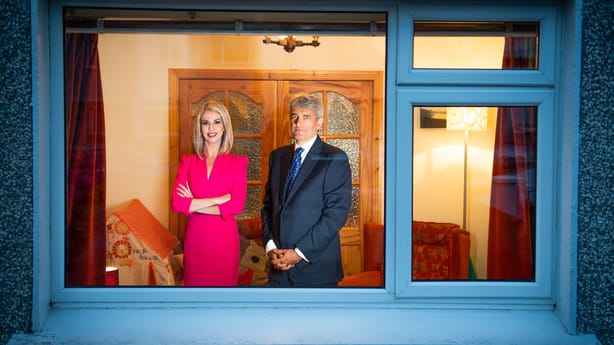 There'll be extensive coverage on the US Presidential Election, with RTÉ News' Washington Correspondent Brian O'Donovan, RTÉ's dedicated US news and politics podcast,?States of Mind,?and live election results coverage?in November.????
RTÉ News' newest presenter?Mícheál Ó Scannáill?joins?news2day, Ireland's only news programme for children, returning this September.
This September also sees a refreshed version of the RTÉ News app launch, ensuring an enhanced user experience, more prominent live content and video, with a re-brand to the core RTÉ News identity for the app and the RTÉ News television channel.
Factual
This season, across a number of factual series, RTÉ will examine what has happened in our country and across the world over the past months during Covid-19, and what might be coming next.?????
The Decade of Anniversaries continues with history documentaries and series across radio and television including?The Bloodied Field, an adaptation of Michael?Foley's acclaimed?book about Bloody Sunday.
Cogadh ar Mhná will look at acts of physical, sexual and emotional violence perpetrated against women in Ireland during the War of Independence and Civil War.
Sport
RTÉ will continue to bring live sport into your home this Autumn on TV and radio.????
We need your consent to load this YouTube contentWe use YouTube to manage extra content that can set cookies on your device and collect data about your activity. Please review their details and accept them to load the content.Manage Preferences
October sees the start of the GAA championships and the return of?The Sunday Game?with Joanne Cantwell and Des Cahill at the helm.??????
October sees the culmination of the Women's Six Nations, the Republic of Ireland's Euro play-off semi-final against Slovakia, plus a Women's Euro qualifier v Germany and the crowning of the SSE Airtricity League Premier Division champions.??????
The GAA Championships continue in November including the Munster Hurling Final, the All Ireland Hurling and Camogie semi-finals, as well as Ireland international rugby fixtures v Wales and Fiji, the FAI Cup semi-finals and final, and horse racing with the Irish Grand National from Fairyhouse.??????
December features the historic climax of the All-Ireland Championships in Football, Hurling and Camogie alongside the Women's FAI Cup Final and the European Cross-Country Championships from Dublin.????
Also, this autumn, a documentary,?New Gaels, tells the unique stories of four GAA players who began life?in?different countries.?
Arts and Culture
Denise?Chaila?with the RTÉ Concert Orchestra, Villagers, Dermot Kennedy, and others feature in?Shine,?an hour?of music and specially commissioned spoken word and poetry airing?on?RTÉ?One this Saturday, August 29.??????
Culture Night 2020?(Friday, September 18) will feature a special Culture Night edition of Nationwide?on RTÉ One.
Spoken Stories: Independence?is?a series of 12 brand new commissioned half-hour stories from Ireland's most?acclaimed?writers,?inspired by what?independence is today,?100?years?after Ireland's War for Independence. The writers include Oscar-winner Neil Jordan, Booker Prize-winner Anne Enright,?and?International Dublin Literary Award-winner Kevin Barry.
Radio
With Claire Byrne taking on the mid-morning radio slot on RTÉ Radio 1, more schedule changes will see a big refresh on the nation's most-listened-to radio station.
Sarah McInerney and?Cormac Ó hEadhra?will take the wheel at Drivetime?from 4.30pm each weekday afternoon, dissecting all the main news stories of the day.
Áine Lawlor and Mary Wilson?join?Ireland's number one radio show,?Morning Ireland,?and?Bryan Dobson?moves to lunchtime radio news with RTÉ News at One with Bryan Dobson. Katie Hannon will present?Saturday with Katie Hannon?on RTÉ Radio 1.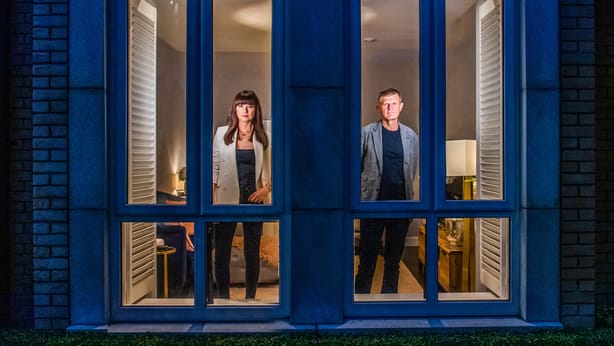 Liveline?continues to take the pulse of the nation and bring about real change, as seen recently with the banking story.??????
Brendan O'Connor will continue on-air on Saturday and Sunday mornings, with a?live stimulating mix of news, interviews, reports, and discussion.?????
Meanwhile, each morning,?2FM Breakfast?with?Doireann?&?Eoghan?guarantees smart and funny chat, while Jennifer Zamparelli brings her wry take to the topics of the day.?
Podcasts?
In podcasts, there's a second series of?Unlocked?with Laura and Emma, while Tara Stewart has more?Dirty Laundry. Plus Jan Ni Fhlanagain hosts a mental health podcast You Okay.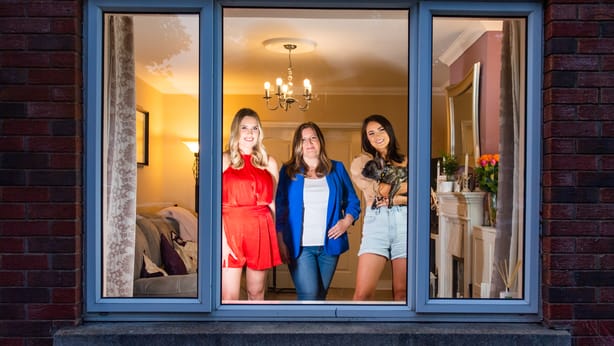 Kids
On?RTÉjr there's Hungry Bear?Tales?in which friends Ned & Mikey gobble their way onto our screens searching for something tasty to eat plus the return of Body Brothers? and Bright Sparks.????
On RTÉ2 and RTÉ Player Dorg?Van?Dango?is back, as is Squad Goals? - with new presenter Anna Geary, while Ace My Space?gives?more kids across?the country the opportunity to land the bedroom of their dreams.????
Gamer Mode?is Ireland's first gaming TV show, made by gamers for gamers.?????
And for young teenagers Growing Up at the End of the World?follows three climate change activists as they demand change.??
Please note RTÉ adhered to all safety guidelines in relation to Covid 19 and used the two-metre distance rule at all times. Photoshop and editing were used when putting images together.