The seasons are changing around us, yet the world remains stuck in this state of suspension, notes Mary Regan of RTÉ's Political staff.
On my walk the other night I noticed some fallen leaves and the blackberries beginning to plump up. It occurred to me that the seasons are changing around us. Yet the world remains stuck in this state of suspension.
We were still wearing woolly coats when the virus crept into our consciousness. It has come to define what has been a remarkable summer, a summer at home. Now autumn is closing in and we have little sense of what will happen next.
Back in March, before the lockdown was imposed, I bought a thousand piece jigsaw. It must have been a premonition, because the limits were soon to arrive in our lives. On those shorter evenings when there was little else to do, it passed the time.
The jigsaw image was of Almond Blossom by Vincent Van Gogh. Not the easiest to piece together – but it brought a satisfying sense of order to a world that didn't have one.
I finished the jigsaw the night before the country moved out of full lockdown and on to phase two – this was when we could go outside our 5km zone, playgrounds reopened and we could meet small groups outside.
The Almond Blossom is a symbol of rebirth and renewal. So that felt symbolic.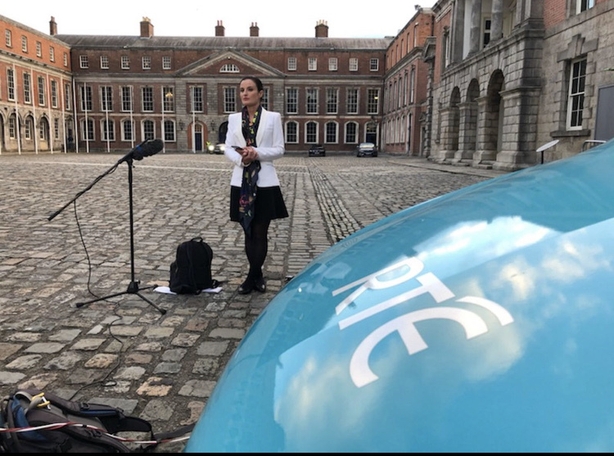 My memories of that time will always be associated with Michael Jordan. The Last Dance was a nightly escape, a window into a time when the world seemed far less burdened than it is now.
I played basketball a lot growing up and we have a very successful club in my hometown, Moycullen. The names Scotty Pippen, Michael Jordan, and Denis Rodman were all a reminder of teenage days spent with friends on a basketball court. I found the sheer force of personality and the single-mindedness of Jordan, which the documentary give a remarkable insight into, fascinating.
Cycling is my sport of choice. Watching the Tour de France as well as doing the annual Ring of Kerry charity cycle and the Croi Tour of Lough Corrib with my dad were once among the highlights of my normal summer. But they were all off this year. I took up running to stay fit (or just to have a half-hour every day that's just me and Beyoncé!)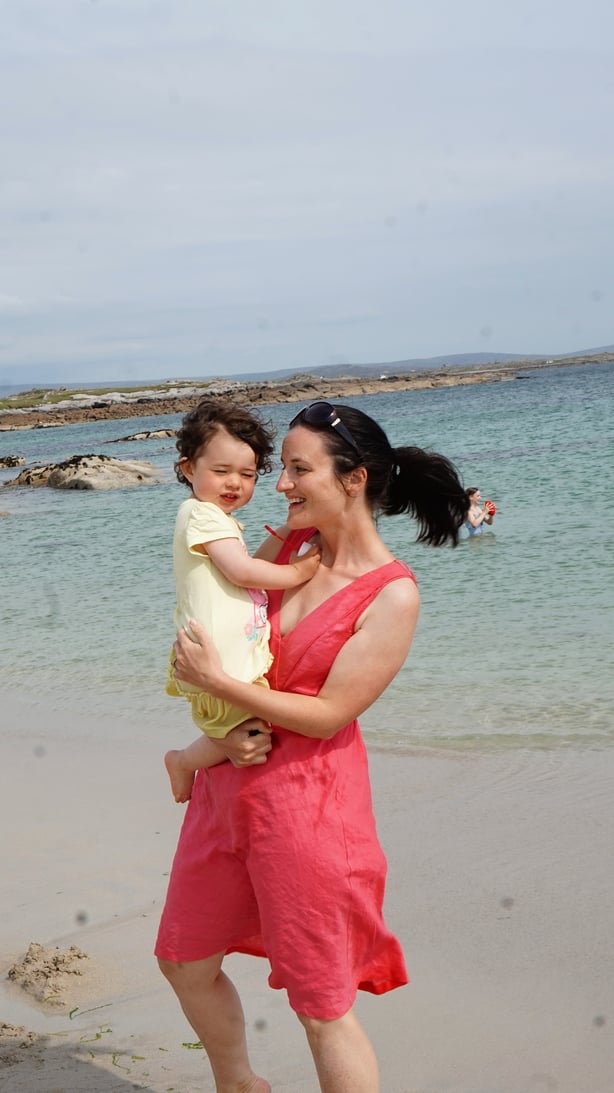 The restrictions have brought their ups and downs. For me, the time I got to spend with my little girl, Ellen, was a gift. Instead of crèche, we got in to a routine of walking along the Dodder in the morning as far as Herbert Park, watching the trees blossom and the baby ducks being born.
On other days we would bring a blanket, some buns and a flask of coffee to Sandymount strand and make sandcastles. With the easing of restrictions, we ventured further afield to St Anne's Park in Raheny. I soon got to see my sister Emma who lives in Dublin. We drank wine, sitting outside on opposite sides of the driveway.
I had to wait a lot longer to see my family in Galway. It was a special moment when we were reunited and I finally saw my mam and dad, and Ellen got to see her grandparents, cousins, uncles and aunts. The next few days were spent on the beach in An Spidéal or Roundstone, before a return to work.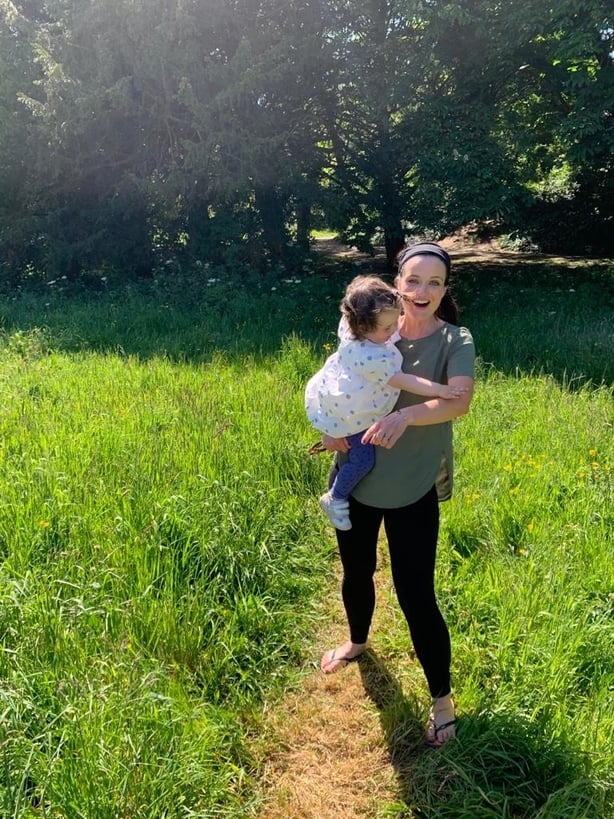 I have had a sort of unofficial "virtual book club" going on with with my dad where we would discuss books we've been reading over the phone. He reads everything, and way faster than me so it's hard to keep up.
In the early days of this virus I found it hard - for the first time in my life - to enjoy fiction. Everything seemed so out of place given how much the world was changing. Besides, I could not get my head out of the news and my phone.
But now I love a good novel again and am reading Girl, Woman, Other by Bernardine Evasisto. It's a nice reminder of the connectedness of individual lives – something that might be more important in these times than ever before.
For me it is no longer a case of what life is like "at home" because with all that is happening in politics, I rarely ever am! I might be standing outside a cabinet meeting in Dublin Castle, on the plinth in Leinster House, or reporting from Government Buildings.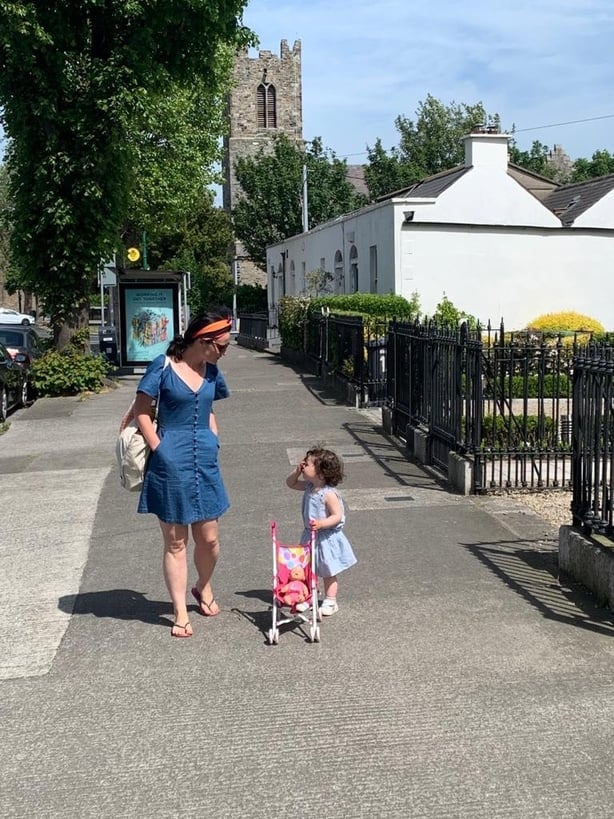 These recent months have been the most interesting in all my time covering politics. Nothing compares. Very far-reaching decisions have been made around the cabinet table, and my task has been to deliver them accurately to people for whom they will have far-reaching consequences.
At times I have been delivering news to the Six One right at the moments decisions are being made at cabinet. From people's businesses to livelihoods, to whether their kids can go to summer camp, to whether their weddings will go ahead as planned. There is a real sense that the decisions being made by Ministers matter to people, and matter immediately.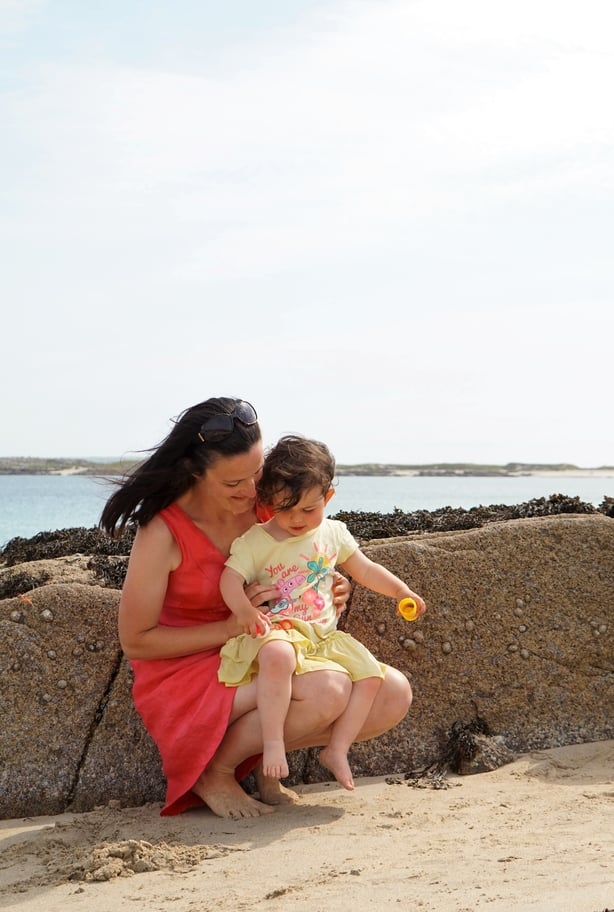 There are bigger political questions too which I like to chat about with some friends who are journalists in other countries - comparing how Governments are performing and how the public are reacting, and what that all means for the world of politics.
On (literally) more bread-and-butter issues, I have not really got on board the baking craze. I have got into a more old-fashioned way of cooking, using home-grown Irish summer food: beetroot, courgette, kale, onions and spuds grown in the garden of my brother, James and his wife Julie. At this time more than ever, there is something reassuring about eating what the earth around you provides.
My neighbour has supplied me with lemon balm herbs from a pot on her front step. Its leaves make a delicious tea which brings a sense of calm and relaxation. I can highly recommend it. We're going to need every bit of it.