The renowned English guitarist Julian Bream, who died on Friday, aged 87, once admitted that, "Guitar was just a hobby but it seemed to me that the instrument had possibilities,"
Cello and piano were the young musician's chosen instruments for his degree, but he took to the guitar for a few reasons, "not least of which was that there was no one else playing it," he told a four-hour guitar master-class in Los Angeles in 1991. "I could be, as it were, the best boy in an all-girls school."
As reported by the LA Times that year, eight young guitarists had assembled at Cal State Northridge University with 'the man considered by many to be the greatest living classical guitar player, Julian Bream.'
"Each of the men had won regional competitions in various parts of California to earn the right to be there," the LA Times said. "This should have been one of the happiest days of their lives. But they all looked as if they were about to go to the guillotine."
Bream had agreed to teach the master class in Southern California, and one by one the students were called forward to sit at the front of the stage in a recital room to play a solo piece for him to assess.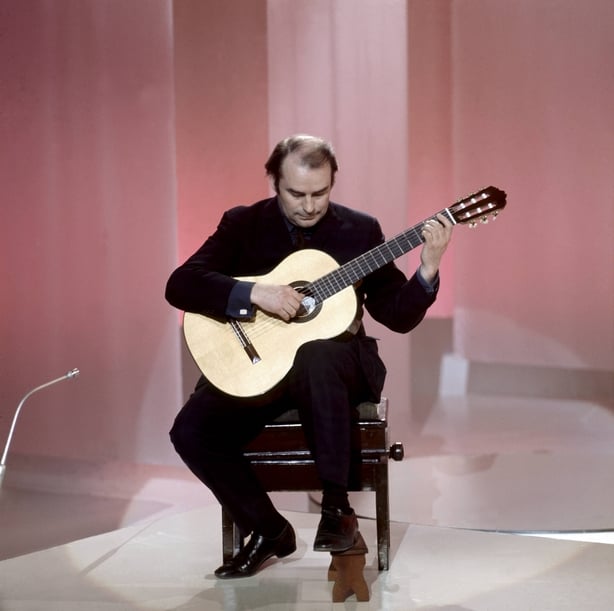 "The students who had attended his concert on campus the previous night could not have been soothed by what they saw," continued the report. "The sound that came from Bream's guitar and lute was beautiful. But Bream, who is known as a perfectionist, played with such intensity that it seemed at times as if the instruments might shatter in his hands."
"I know what a horrible situation they are in," Bream, who was then aged 57, remarked to the reporter with characteristic charity. "If they lose their confidence, they can go to pieces. I've seen it happen."
 "I went to college to study the piano and cello," Bream told the eight male students, adding that the guitar was 'just a hobby' for him in the early years of his career.