Singer Phoebe Bridgers has described the music of guitarist and singer-songwriter Eric Clapton as "extremely mediocre."
Moon Song which appears on Bridgers' recent album, Punisher, features a reference to Clapton's song, Tears in Heaven, written following the death of his four-year-old son. Conor  The young boy died after falling out of an open bedroom window on the 53rd floor of a Manhattan apartment building.
Bridgers' lyrics run as follows: "We hate Tears In Heaven/ But it's sad that his baby died," referencing Clapton's 1992 song which was a huge hit around the globe.
"You know, I don't think our Venn diagrams are very connected," she told Double J. "I have such an Eric Clapton rant, because I think it's just extremely mediocre music . . "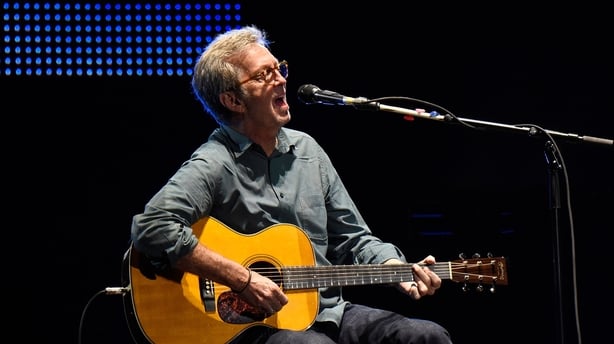 Bridgers also referred to racist comments uttered by Clapton, who is now 75, during a Birmingham concert in 1976. The musician was visibly suffering from alcohol and drug addiction at the time and has apologised on many occasions for his outburst.
"I was so ashamed of who I was, a kind of semi-racist, which didn't make sense," he said in a Q & A marking the 2017 documentary, Life in 12 Bars. "Half of my friends were black, I dated a black woman and I championed black music."
We need your consent to load this YouTube contentWe use YouTube to manage extra content that can set cookies on your device and collect data about your activity. Please review their details and accept them to load the content.Manage Preferences
Clapton has never shied away or attempted to downplay the impact of his remarks, but such apologies are not sufficient for Bridgers.
"Sometimes I think people are too problematic to be cancelled, or not relevant enough to be cancelled," the 25-year old singer said. 
"I mean, it wouldn't even make news if he said something racist today, because he went on a racist rant in the 60s or 70s that was very famous."
We need your consent to load this YouTube contentWe use YouTube to manage extra content that can set cookies on your device and collect data about your activity. Please review their details and accept them to load the content.Manage Preferences