Brian Kennedy has revealed that he is now cancer-free after a long battle against the disease.
The singer was a guest on The Ray D'Arcy Show on RTÉ Radio 1, where Kathryn Thomas was filling-in for Ray.
Naturally enough, the 53-year-old was in great form when he came on the show 0n Wednesday afternoon. "Oh, Kathryn Thomas!" He said. "What a gorgeous thing it is to talk to you about such good news.
"The good news is that I am cancer free. The last time I had a scan was in December, and then, of course, as you know, I went to America and sang at Carnegie Hall. That was great and everything, and then Covid kicked-in around March."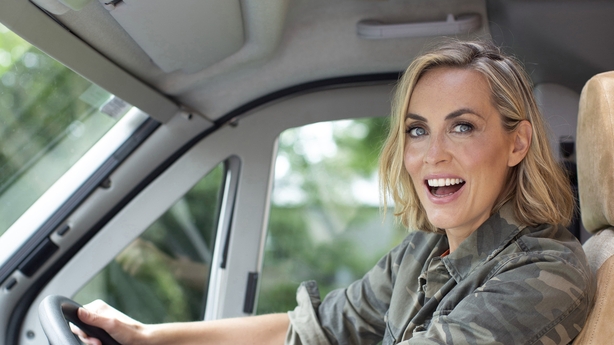 The arrival of the pandemic pushed every other procedure back in hospitals across the country, and Brian had to wait along with everyone else.
"I was supposed to have a follow-up scan," he recalled. "That was supposed to be in June, and that got kicked back to the 23rd of July - which is so bizarre. That day last year was the day we lost Danika McGuigan, Barry and Sandra's gorgeous daughter.
"So there I sat, where you get a scan in St James's Hospital, just so aware . . . Oh my God! Poor Danika has passed a year ago, and I'm down and sad about that. And yet, here were were - in the real world, getting my own scan, surrounded by the cancer world again.
"I'm glad to say, even though it took a few more weeks, the staff of course are incredible in the hospital, I officially got the 'all clear' phone call yesterday.
"I kind of just sat on it for a while and then proceed it for a bit and then decided I'd go online and just tell everybody: 'Hey, look. I know we're the middle of all of this challenging time that we have, but I've got some great news."
We need your consent to load this YouTube contentWe use YouTube to manage extra content that can set cookies on your device and collect data about your activity. Please review their details and accept them to load the content.Manage Preferences
Naturally, between the prevailing pandemic and the wait to find out where he took with his cancer, Brian went through a lot of anxiety.
"Kathryn, you know me well. I've a great brave face. But I honestly am an optimist and a positive person - but I'm also only human. When I had the scan in June, just say there was something there, and maybe it's going to grow before I get the chance to get another scan, and all of that.
"And so, I'm a little dramatic sometimes, and especially when your own health is concerned, but yes my heart goes out to anyone who's waiting for a scan, for a follow-up procedure. For anything like that. Or indeed, waiting on the news of a scan.
"I was also mindful of the fact that only last year I completed six months of chemotherapy. How was my immune system? My immunity was compromised. You've got to be very careful about all not that stuff.
"It was quite something for her to say, 'Now listen. There's absolutely no sign of any cancers now'."