Samia Longchambon says she hopes Coronation Street fans will cut the show some slack in the coming weeks when they watch her on-screen wedding.
Due to Covid-19 social-distancing measures, the 38-year-old actress - who plays Maria Connor on the long-running soap - and her co-star Mikey North (Gary Windass) were forced to stay two metres apart while they filmed their wedding scenes.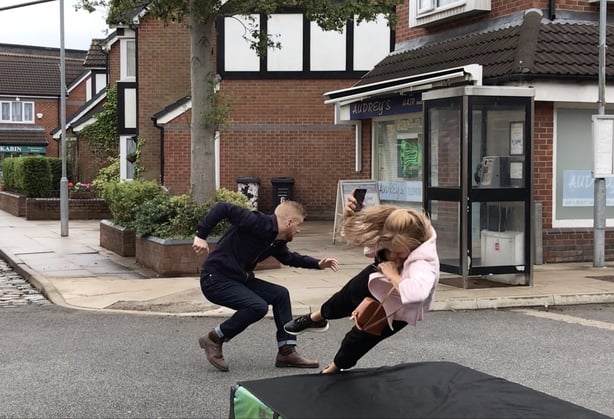 Speaking to ITV's This Morning, Longchambon said, "Oh, gosh. It was quite tricky and we're just hoping our lovely viewers will cut us a bit of slack, and understand that, even though Maria and Gary live together, me and Mikey don't.
"So we still had to keep two metres apart. So, actually saying our vows, we're actually two metres apart. And even putting the rings on, we had to do it really cleverly with the cameras.
She added, "The director was brilliant, so hopefully it's done massively well and we won't look like we're so far apart. But ... it was very strange."
The actress, who has been on the soap since 2000, also said that there's been a different on-set "feel" since the cast resumed filming.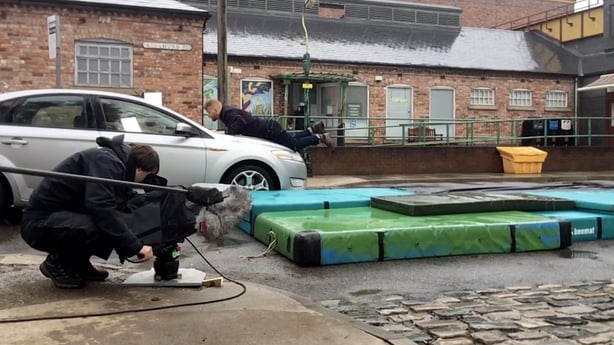 "Most of the chairs have been removed from the green room, and I think that's so we're not encouraged to go in there and have our chats," she said.
"It's just a really different feel at the moment - it's lovely, we're super grateful that we can even get back to work. I know a lot of people aren't as fortunate. So, we're so grateful and we're really pleased we can get the show back on.
"But, yeah, it is strange. We're sticking to the two-metre rule - I know in general it's gone down to one metre, but we at 'Corrie' have decided to stick to two metres. It is different but it's lovely to see everyone."