There's a look behind the scenes at online fashion retailer Missguided, Stumptown and McDonald & Dodds continue, season three of Reported Missing starts, and docuseries (Un)Well investigates controversial wellness fads . . .
Pick of the Day
Inside Missguided: Made in Manchester, 10.00pm, Channel 4
Fast and funny four-part documentary going behind the scenes at the online fashion retailer's offices in the heart of Manchester, beginning as it launches a new campaign with a superstar influencer.
The members of the design team are up against it to create the hottest new style and the brand is going against their rivals to land Love Island star Molly Mae (below) to front a new collection.
Don't Miss
Stumptown, 9.35pm, RTÉ2
In the first of this week's double-episodes of this fun, old school PI show, Cobie Smulders' Dex seeks mentorship from veteran Private Investigator Artie Banks. Meanwhile, Hoffman grows suspicious of Grey after evidence proves that he's connected to a victim.
Later, Dex faces off against Artie Banks to take down wealthy real estate mogul Randall Tapper, while Detective Cosgrove leads an investigation to find a prisoner on the loose.
McDonald & Dodds, 10.00pm, Virgin Media One
Jason Watkins and Tala Gouveia are a great pairing as the chalk-and-cheese detective duo, who this week are called to a private clinic where a wealthy patient has been killed.
Their investigation is made all the more difficult by the complex relationships of the victim's former fellow residents.
Lose a Stone in 21 Days with Michael Mosley, 9.00pm, Channel 4
Doctor and dietician Michael Mosley (below) puts five volunteers on a low-calorie diet to help get their health back on track after the UK's Covid-19 lockdown.
It is week two of their very low-calorie diet and the volunteers' tempers are beginning to fray, but Michael gets them doing high-intensity work-outs and yoga.
He also explores the connection between obesity and inflammation and the role it is thought to have in almost every major disease and illness, and Michael's wife, author Dr Clare Bailey, shares recipes and food tips that help to build and maintain muscle.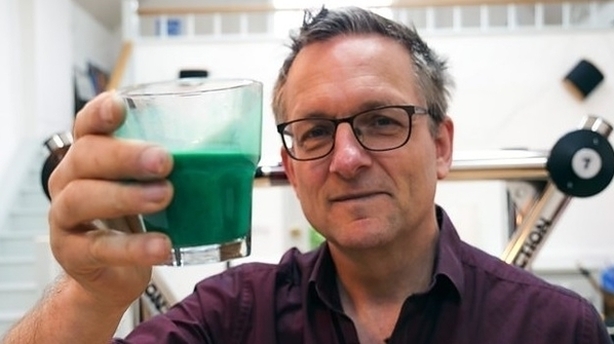 New or Returning Shows
Reported Missing, 9.00pm, BBC One
It's a Sunday evening when Cheshire Police get a call from Mark Moran of the Blue Apple Veterans Association, a charity in Warrington.
The charity's founder, former soldier Mark Smith, has not been seen for almost 24 hours, following an argument with his wife Denise.
After going into the charity's offices, Moran has spotted that Mark has left his desk unusually tidy, leaving behind both his phone and wallet.
Moran reports that Mark suffers from PTSD and that he has been behaving increasingly erratically for weeks. Most ominously, Mark has posted on social media that he wants to end it all.
Moran is fearing the worst.
Burma's Secret Jungle War with Joe Simpson, 9.00pm, BBC Four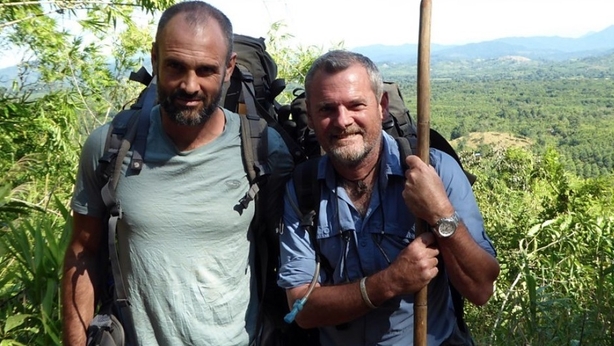 The first of two programmes in which the mountaineer Joe Simpson travels to Burma to tell the story of a guerilla campaign fought behind Japanese lines in the Second World War, which involved his own father.
Guided by his father's old maps and diaries, he goes in search of the airstrip where the special forces soldiers arrived in the country.
But his journey is thrown into upheaval by current political events in Myanmar.
Fresco Secrets, 8.00pm, Sky Arts & NOW TV
Painting on stone: the first artistic gesture of a human being to have survived the ages.
From the fragile traces of Lascaux to the ecstatic and dazzling visions of Michelangelo and the elegance of ancient Rome, this film looks over a millennia of technology and artistic sensibility.
Taoide, 9.30pm, TG4
Here's another change to watch this stunning series, a rich and sweeping exploration into the stories and the science behind the most mysterious, primal, and powerful force on earth: the tide.
Filmed on four continents and in ten countries, from beaches to marshlands, swamps to estuarine mud flats, it visits some of the world's most stunning locations to gain an understanding of this ever-changing force of nature.
New to Download
Greenleaf: Season 5, Netflix
Battling H&H as Calvary teeters on the brink of destruction, the Greenleafs search for a way forward while trying to heal the divisions of the past.
(Un)Well, Netflix
Here's a six-part docuseries that investigates controversial wellness fads.
Each episode dives deep into trends and treatments that catch on like wildfire but that inspire both passionate support and deep scepticism.
Topics include apitherapy, essential oils, breast milk, extreme fasting, ayahuasca, and tantric sex. The series will explore all sides of the topic - from what hurts to what works.
Click here for full TV listings