When lockdown hit, instinctively we did two things as a family: we began baking more, and we sowed some potatoes and carrots in a corner of the back garden.
The carrots were a disaster, probably because we didn't transfer them in time, but the potatoes were a resounding success, more so for the fact they gave our lives a small structure each morning when our eldest, Luke, who is five, would have to water and inspect them.
He was like an archaeologist crouched low in the Valley of the Kings the morning we first harvested them. Of course, afterwards, when we presented them on a plate to him, he told us he doesn't actually eat potatoes after all. 'Can we sow pasta?'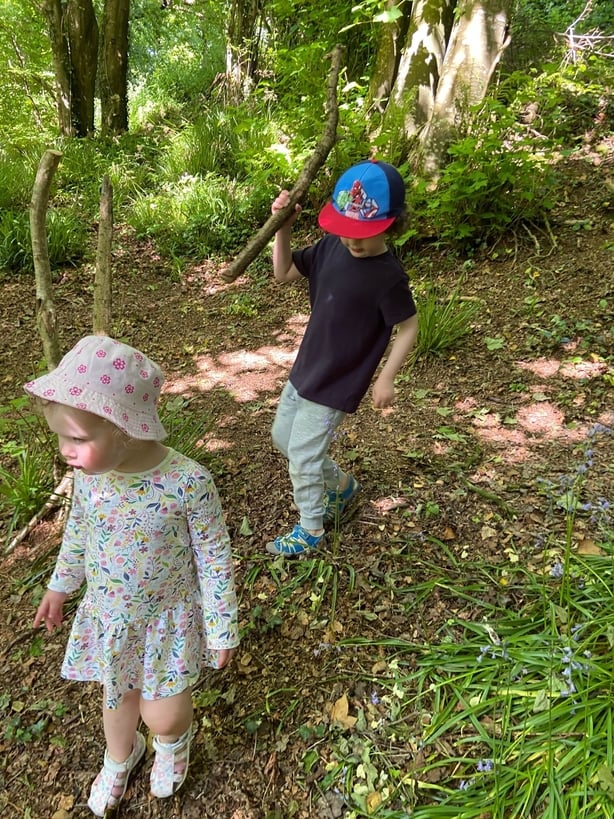 We all had a go at DIY haircuts – I contemplated tipping my wife after she channelled her inner Peter Mark with remarkable success. I was used to working remotely or from the road pre-Covid, so in terms of day-to-day work life, there perhaps wasn't as big an impact, although having the kids at home meant all sorts of bribery to keep them quiet while I was on air.
The biggest change in working as a reporter during all this was getting to the heart of people's lives and experiences, whilst also maintaining a healthy distance. Early on, this meant re-purposing a golf club into an extension pole for my recorder, and becoming an overnight expert on zoom calls.
It sounds clichéd, but it did feel a huge privilege to have a ringside seat during what were truly unprecedented times. I reported on conditions inside meat plants, hairdressers and prisons, looked at the bars of the future, heard about flour shortages and how funerals had changed, talked to an enclosed order of nuns about self-isolating. Throughout, at the end of each day, I would remind myself to try remember as much detail as I could, so that in years to come I can recall vividly what life was like during Covid 19.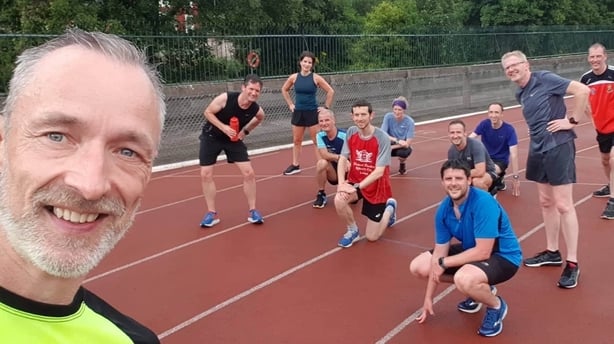 We are fortunate as a family. We live on the edge of woods owned by the Blarney Castle estate, with Famous Five-like forests in front and green areas all around. We have wonderful neighbours and my wife's mother lives 100 yards from us. The pandemic gave us all renewed gratitude for all of this, and I think it allowed us time and space to take stock of how hard we have all worked in recent years to build up this family foundation.
I felt guilt too at the injustice and inequality in the country that meant families in smaller surroundings, living in hotel rooms or family hubs, or in inadequately-sized apartments, had to deal with the added pressure and stress of that on top of everything else.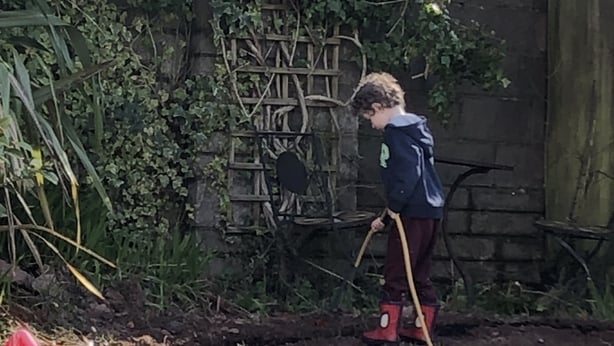 Throughout the last few months, during the hardest of times, I have seen something of the best of people though. One of them, a migrant restaurant owner, stands out in my mind. I met him the day after his restaurant had to close its doors when lockdown was announced and his life savings and dreams were gone in an instant. He had put all the food remaining from the restaurant kitchen into his car and was dropping it off at Cork Penny Dinners - a charity which every day feeds people who are homeless. His eyes were red from tears as he handed over the last bag of vegetables.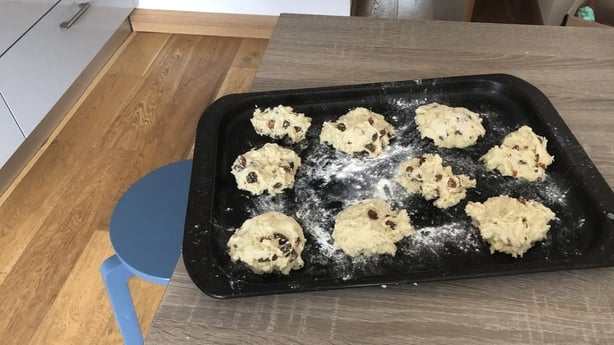 There are things that have changed for us as a family because of Covid – like many, we have had to drastically alter our childcare plans and come up with more flexible ways around it. This has meant working pretty much seven days a week. We have a week off coming up in a few days' time which will be our first break this year, and we plan to do very little except step back from the daily grind and take some time out.
Media wise, we have just finished watching Unorthodox on Netflix, which has some of the most incredibly layered acting I've seen on TV in a long time. I've also listened to the thought provoking podcast series Dying for Sex, and caught up with RTE Radio 1's brilliant Documentary on One series, The Nobody Zone.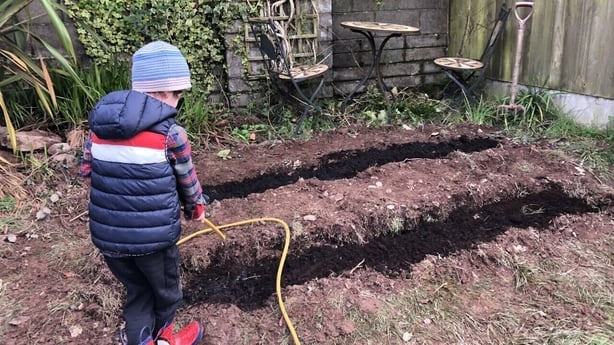 We all read more in recent months – some of the books I got through included David Niven's wonderful memoir The Moon's a Balloon, Michael Bamberger's recent biography of Tiger Woods, the rather harsh biography of Charles Dickens by A.N. Wilson, Dr Malie Coyne's timely and humane new book on parenting with compassion, Love In Love Out, and Born to Run by Chris McDougall.
In fact, for the first few weeks of lockdown, running was a saviour, and I ran every day within the permitted radius. My route takes me from Blarney, through the village of Waterloo and along a river, and each evening the sounds of the river were something of a calming assurance that nature would eventually win out. Often we'd take the kids down there in the evening to walk through the shallow water and reset.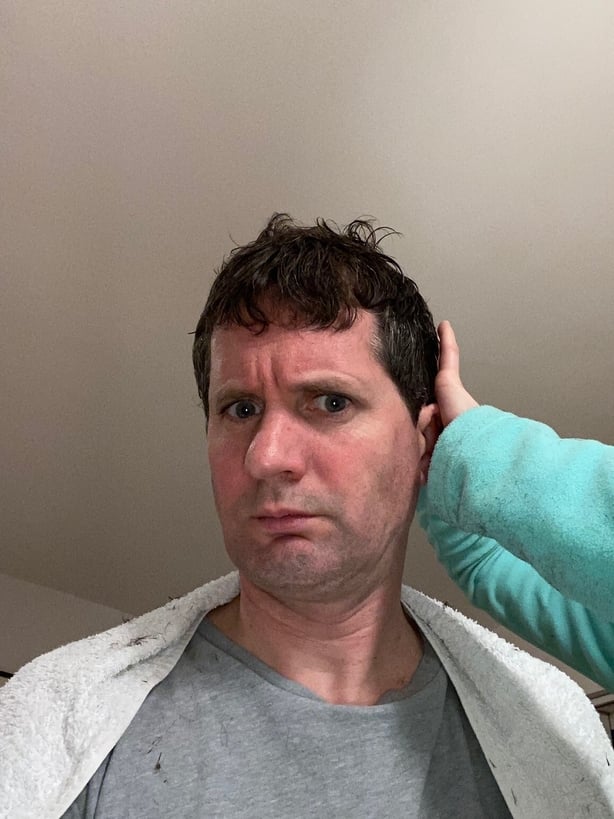 This was to be a year of running both the Cork and Dublin marathons, if everything had panned out. I set up a group running challenge on What's App in early April which worked well until June, and gave us all some motivation and kept our competitive edge.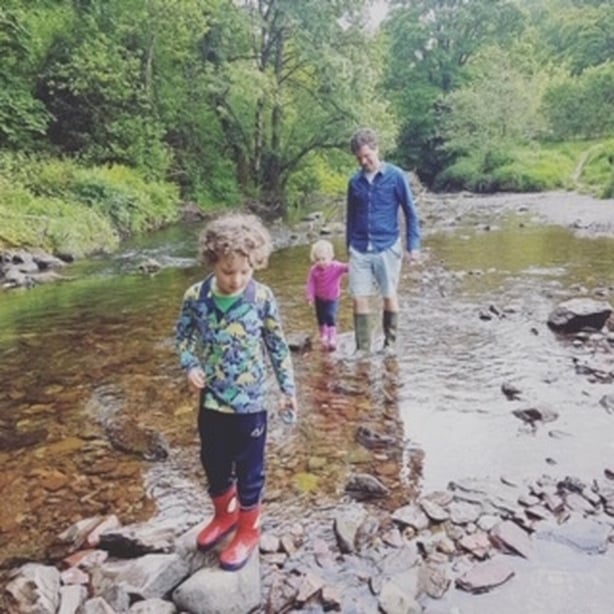 In recent weeks, it has been a thrill to be back on an actual track with my Togher AC running club, and we're now getting out for socially distant long runs on weekends too. There's even talk we might have a race or two soon if the guidelines permit. Suddenly, the small things in life have become the big things.

Brian O'Connell is a reporter on Today With Sarah McInerney on RTÉ Radio 1. His second book, The Personals, published by Harper Collins, was shortlisted for the Irish Book Awards Popular Non-Fiction Book of the Year in 2019.