Love Island star Maura Higgins is back on the box with You're Joking Me!, Panorama asks if Lockdown has changed what we eat, and it's finale time for Perry Mason and Once Upon a Time in Iraq . . .
Pick of the Day
Maura Higgins: You're Joking Me! 9.00pm, Virgin Media One
This new series follows the Love Island star Maura Higgins as she prepares to compete in the Spartan Race, a gruelling 5km extreme obstacle course around Twickenham rugby ground in London.
Longford native Higgins was a breath of fresh air when she landed on Love Island last year, so this show should be a lot of fun as she gets put through her paces ahead of the Spartan Race in December.
Don't Miss
EastEnders: Secrets from the Square, 8.00pm, BBC One
Stacey Dooley (below) is joined by Maisie Smith, Zack Morris and Lorraine Stanley to talk all things Tiffany, Keegan and Karen, reliving classic scenes and revealing behind-the-scenes gossip from Albert Square.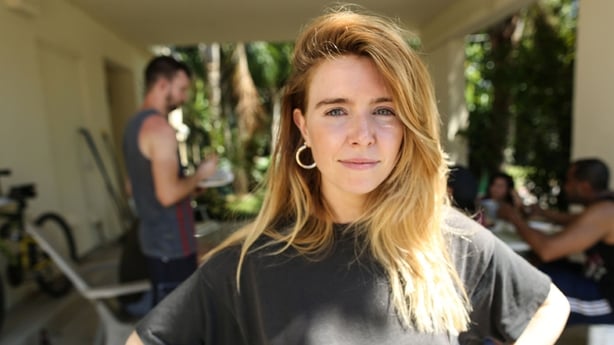 New or Returning Shows
Panorama, 8.30pm, BBC One
Has Lockdown Changed What We Eat? looks at the changing way we eat and shop for our food.
Panorama reporter Tom Heap investigates the impact of the coronavirus pandemic on Britain's biggest manufacturing sector, food.
He also looks at how the way people purchase, cook and consume has been transformed in recent months.
The Yorkshire Jobcentre, 9.00pm, Channel 4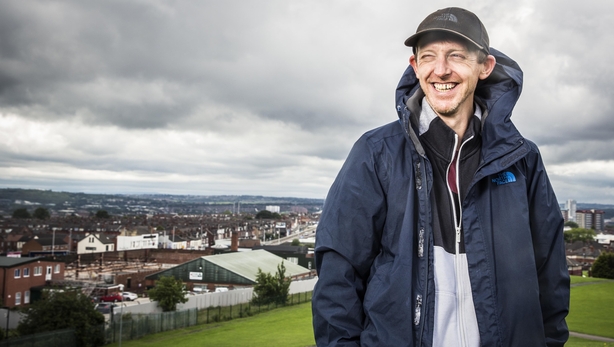 This new series goes behind the scenes at a busy UK public employment service, revealing what life is like for those living on welfare and how the dedicated team of job coaches help customers.
The first edition features 61-year-old former account worker Karen, who is struggling to compete in today's job market today.
There's also Kenny, 32 (above), who work coach Bernie is trying to get back on his feet, and ex-cleaner and grandmother Pamela Anderson, who's struggling to find the time to search for a job.
Into the Wild: Colombia, 8.00pm, Sky Nature
This series explores some of the remarkable animals that call Colombia home.
In the heart of the rainforest, a young capuchin monkey must master his climbing skills, source his food and learn to distinguish friend from foe.
Stockton on my Mind, 9.00pm, Sky Documentaries
At the age of 26, on the same day Donald Trump was elected US President in 2016, Michael Tubbs became the first African American mayor of his home town Stockton, California, as well as the youngest mayor of a major American city.
This HBO documentary from filmmaker Marc Levin follows Tubbs' personal and political journey, exploring how growing up amid poverty and violence shaped his vision for innovative change.
Exhibition on Screen, 7.00pm, Sky Arts & NOW TV
In 2013, all of Norway celebrated the 150th anniversary of the birth of Edvard Munch (1863-1944), one of the towering figures of modern art.
Many know Munch as the man who painted The Scream but his complete works are remarkable and secure his place as one of the greatest artists to have ever lived.
This film goes behind-the-scenes to show some of the process of putting the exhibition together – as well as providing an in-depth biography of a man who lived from the mid-19th century right through to the German occupation of Norway in the Second World War.
New to Download
GAME ON: A Comedy Crossover Event, Netflix
Worlds collide in this special event featuring familiar faces, surprise cameos and stories of spirited competition from four different comedy series.
Ending Today
Perry Mason, 9.00pm, Sky Atlantic
This hugely enjoyable, hard-boiled detective story starring Matthew Rhys concludes the origin story of the iconic defence attorney.
As the trial winds to a close, Mason and team attempt to tie up loose ends - and set the stage for their futures.
Once Upon a Time in Iraq, 9.00pm, BBC Two
A look at the consequences of the 2003 invasion of Iraq by the US-led coalition, with America forced to return to confront the brutal legacy when Isis emerges to take over huge swathes of the country.
Omar Mohmamed, a university professor from Mosul, recalls how the night armed men invaded his city, proclaiming they were the Islamic State.
For the next three years, he lived under one of the most brutal regimes the world has ever known, witnessing daily executions, hand cutting and stonings.
Click here for full TV listings