Joaquin Phoenix's Joker comes to Sky Cinema, there's the story of UK band The Real Thing, The Young Offenders head to Dublin, and Miriam Margolyes concludes her trek across Australia . . .
Pick of the Day
Joker, Sky Cinema & NOW TV
Shocking, divisive and unforgettable are just three of the adjectives used to describe this stand-alone tale of how Batman's ultimate nemesis came to be.
Joaquin Phoenix's character study of the man who would be the Clown Prince of Crime was one of last year's finest and has helped make this one of the most profitable comic book adaptions in history.
Phoenix portrays Arthur Fleck, a forgotten outcast on the bottom rung of Gotham's increasingly fractured society with dreams of cracking the stand-up comedy circuit.
But after one bad day, events unfold and escalate . . . and for the first time in his life the joke won't be on him.
Don't Miss
Everything: The Real Thing Story, 9.00pm, BBC Four
You don't even have to like music - never mind The Real Thing - to enjoy this documentary about the first all-black British band to have a UK number one hit.
It tells the rise of four working class boys from one of Liverpool's toughest neighbourhoods, who fought hardship and discrimination to become the biggest-selling black group in British pop history.
With a string of hits, they dominated the international charts throughout the 1970s with iconic songs such as You to Me Are Everything (what a song!), Can't Get by Without You, and Can You Feel the Force.
But the group's success was also tempered with personal tragedy, drug addiction and racial prejudice.
The Young Offenders, 9.35pm, RTÉ One
After Conor and Jock are almost caught by Sergeant Healy following a disastrous bike theft, Mairead tires of the duo's immature behaviour and demands change.
To move matters along, she books them into a `therapy' session in Dublin, hoping it will imbue them with a sense of responsibility.
A road trip is duly arranged, leading to bizarre encounters with a bed and breakfast owner, the therapist herself (Pauline McLynn), and an unsuspecting pub crowd.
New or Returning Shows
The Virus: What Went Wrong? 8.10pm, PBS America
A look at why the US was so unprepared for Covid-19 despite repeated warnings of a potent contagion, examining why it happened and who is accountable.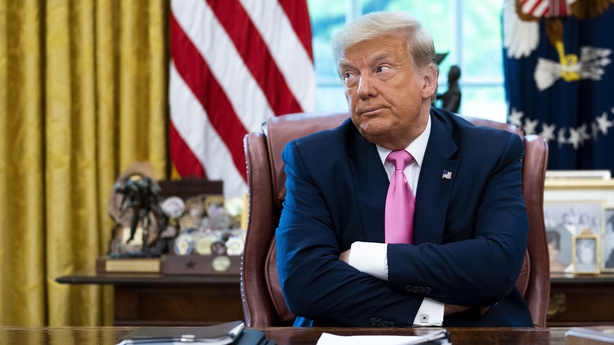 Unreported World, 7.30pm, Channel 4
Marcel Theroux travels to Japan to meet some of its `Junior Idols', young girls trying to break into pop stardom by performing in front of adult audiences.
He visits the home of an 11-year-old, who is about to make her weekly live web-cast to hundreds of fans, many of whom are middle-aged men.
The reporter hears claims the Junior Idols is one of number of industries in Japan that has evolved to satisfy the dubious needs of lonely men.
Ancient China from Above, 7.00pm, National Geographic
Dr Allan Maca examines satellite footage of China, beginning with the Great Wall, revealing long-hidden secrets of the world's biggest man-made structure.
New to Download
High Seas: Season 3, Netflix
When the Bárbara de Braganza sets sail from Argentina to Mexico, Eva joins a mission to root out a scientist harbouring a fatal virus on board.
Selling Sunset: Season 3, Netflix
Big changes come to The Oppenheim Group as a major sale closes, the agents consider career moves, and one broker faces a very public breakup.
Tiny Creatures, Netflix
This looks to be yet another amazing-looking nature series.
Little animals embark on big adventures across the USA in a dramatic nature series that explores their hidden worlds and epic survival stories. Narrated by Mike Colter.
Ending Today
Miriam Margolyes: Almost Australian, 9.00pm, BBC Two
On the final part of her journey across her adopted Australia, the much-loved actress visits Gulf of Carpentaria to see where the wealth of the `Lucky Country' comes from.
At the McArthur River Mine, she is taken aback by the enormity and scale of this operation.
Miriam arrives in suburban Brisbane where she meets one of the wealthiest couples in Australia and visits their wildlife research centre, where they are working to save the koala from extinction.
Miriam's final stop is Burleigh Heads on the Gold Coast, where she accompanies a family taking part in `Nippers', a surf education programme for young Australians.
Click here for full TV listings